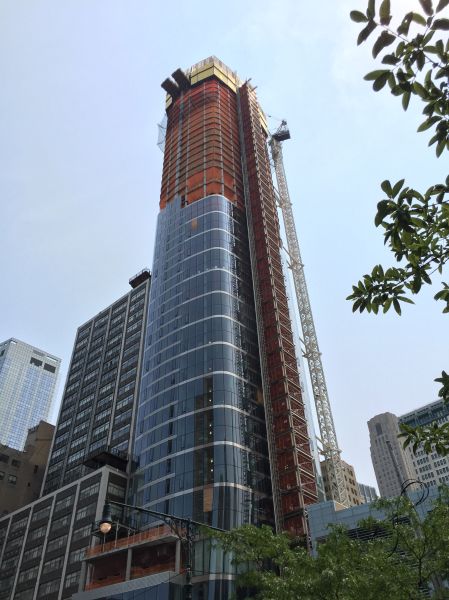 Affordable studio space in Manhattan? No, it's not a myth. Developers such as Sugar Hill Capital Partners in Harlem and Francis Greenberger in Lower Manhattan are setting aside spaces for artists in neighborhoods that are rapidly gentrifying.
New Cape Town museum will be the biggest in Africa in over 100 years. The Zeitz Museum of Contemporary Art Africa will be the largest built on the continent in a century, and will span 100,000-square-feet. The building, designed by Heatherwick Studios, comes with a price tag of $38 million.
Taco Dibbits named director of Amsterdam's Rijksmuseum. Mr. Dibbits has been with the Rijksmuseum since 2002, and served as director of collections since 2008. He succeeds the museum's current director, Wim Pijbes, who will step down on July 15.
LACMA pitches expansion plan overseas. Director Michael Govan and architect Peter Zumthor pitched their ambitious proposal for a new $600 million museum wing at the Venice Architecture Biennale. The museum hopes to realize the project by 2023.
Winged Victory of Samothrace and ticket desk revealed to be Louvre's biggest visitor "hot spots." A new study analyzing the amount of time museumgoers spend at the Louvre has pinpointed the areas where visitors linger the longest.
Portrait of Jane Seymour discovered in a Cambridge townhouse. A painting that has hung inside an English home for over 100 years has been identified as one of England's most famous Queens. Seymour was Henry the VIII's fifth wife, and the newly discovered portrait was created by a follower of Hans Holbein the Younger.
Contemporary art comes to Parisian trams. Portuguese artist Joana Vasconcelos has been commissioned to transform the inside of Paris' Tramway T3 Nord line, which services the city's 17th and 18th arrondissements. The artist will work with members of the community to create an installation for late 2018.