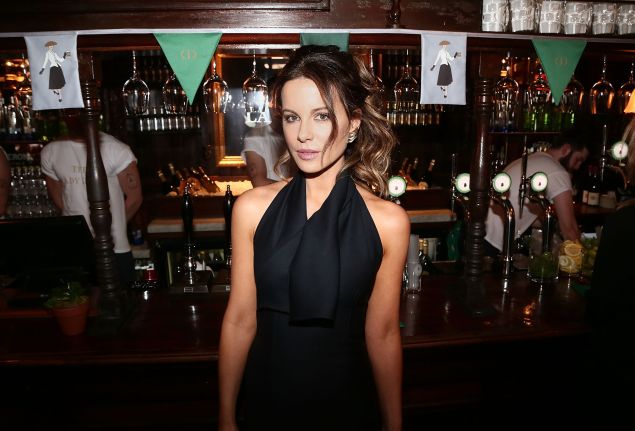 Dior's escape to the English countryside to present their resort 2017 collection was nothing short of lavish. The festivities began with a pub takeover, aptly named the Lady Dior Pub. It was where Kiernan Shipka gossiped and played arcade games among the likes of Emma Roberts, Juno Temple and Kate Beckinsale.
The following morning, the Dior parade piled onto a Diored out train, replete with celebs such as Kate Mara, Elizabeth Olsen and Riley Keough. On board, luxe snacks were served on gorgeous sets of china. But once the troupe arrived at Blenheim Palace, right outside of Oxford, the show really began.
It was time for prints, prints and even more prints.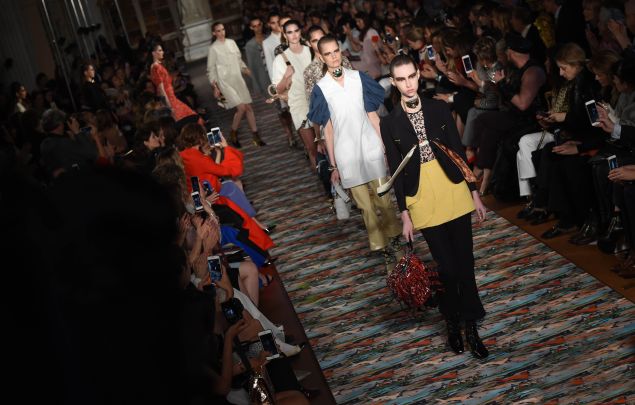 One after another, the models stormed the Dior runway, each one in a patterned outfit. And not only that, but the carpet they strolled on was printed, too.
There were florals interspersed with futuristic appliqués.
There were dresses that were clearly inspired by Vetements.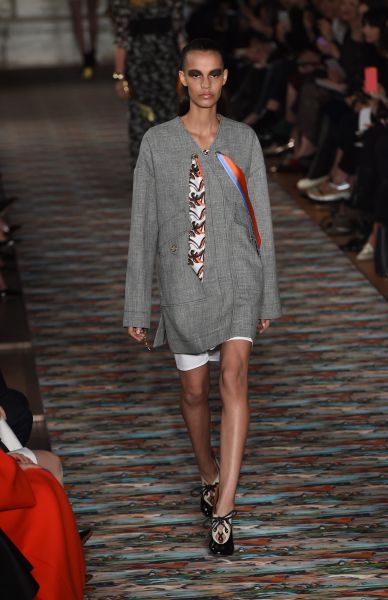 And jackets decorated with quietly printed scarves.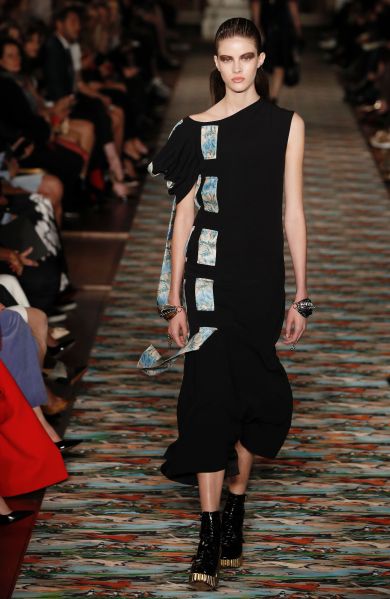 Even a simple black dress wasn't safe from a patterned detail.
Bags received the busy effect as well.
Carryalls even got a double dose of print and embroidery.
Some pants received fringe and print.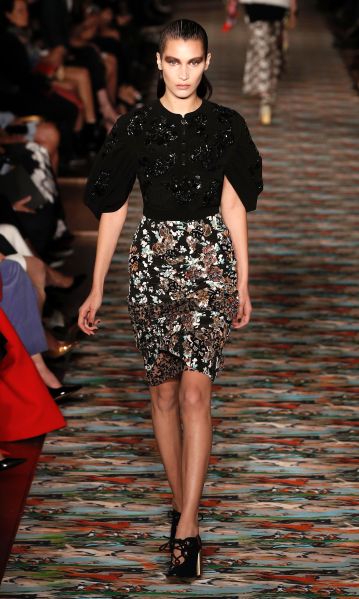 And yes, even Bella Hadid was festooned with it. So the lesson here? Embrace the print, as it's (clearly) going to be huge for resort 2017.