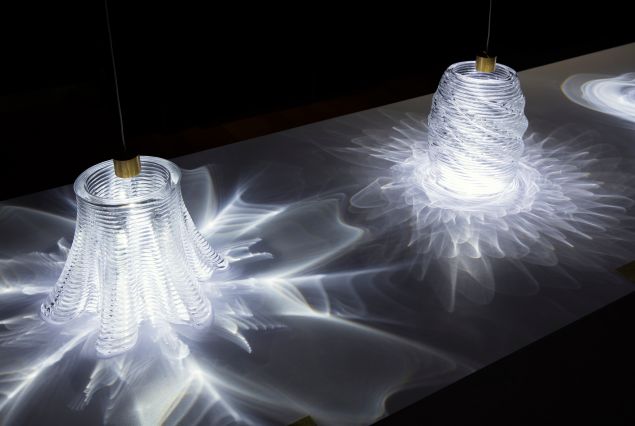 The art world is obsessed with 3-D printing. The burgeoning technology is being used to save and recreate art destroyed in war, and has become a popular medium among contemporary artists to make sculptures of objects and people—even genitalia, in one case.
Sensing a sea change, two Canadian art institutions—the National Gallery of Canada and Ryerson Image Centre—have teamed up to create a $50,000 grant for artists to make work with 3-D printers. But while the tech allows artists to quickly document and create forms that might be arduous and otherwise time consuming to fabricate, the Toronto Star's Murray Whyte wonders: if 3-D printing makes creation so easy, "Is it art?"
"3D printing, along with virtual reality, is the terra incognita of the medium of photography," RIC director Paul Roth told the Star.
Canadian artist Douglas Coupland sees a bright future for the medium. "The next big tech tsunami waiting to inundate the art world is 3-D printing," wrote Mr. Coupland in a recent article for Artsy. Mr. Coupland will be 3-D scanning and printing busts of department store shoppers for his next project.
"Really, I think of it as photography 3.0," leading photographer Edward Burtysnky told the Star. Mr. Burtynsky is famous for his highly detailed, large-format imagery of industrial manufacturing and its impacts on the environment, and for his feature length documentary film Manufactured Landscapes. His photographs have sold for upwards of $100,000 at auction.
Now, Mr. Burtynsky is venturing into new territory. He's partnering with Toronto-based lab Think2Thing to create enlarged, 3-D printed sections of a former auto building in the city's downtown, soon-to-be the new home of the Museum of Contemporary Art. So far, with 3-D scans he's taken of the building's interior, Mr. Burtynsky has created the sculpture Door Fragment. The work is "Strange, wonderful and oddly uncategorizable: Sculpture, photograph, some of both?" writes Mr. Whyte.
The technology is being used in many innovative ways by designers. At this year's Cooper Hewitt Triennial, 3-D printing took center stage. Designer Neri Oxman showed 3-D printed glass vessels and prototypes for wearable organs, and Dutch artist Olivier Van Herpt custom built a machine that allows him to print ceramic objects.
The use of the new technology by artists also invites debate over ownership and information sharing. Japanese artist Megumi Igarashi was arrested when she used 3-D scanners to replicate her vagina and distributed the imagery to the public online, which could be downloaded and printed in the shape of a kayak. A Japanese court found Ms. Igarashi guilty of distributing obscene imagery. However, her 3-D printed sculptures were not considered offensive enough to prosecute, and Ms. Igarashi's claim that the works were "pop art" was accepted.
For artist Morehshin Allahyari, who has used 3-D modeling to recreate art destroyed by ISIS in Iraq, the ability to archive and distribute information is key to her art, and to preserving cultural heritage. Her recreations of ancient statues were uploaded to digital art organization Rhizome's website, and made free to download, as the Observer previously reported. "That's what gives this project power—downloading," said Rhizome curator Paul Soulellis.
But while 3-D printing can provide artists with newfound accuracy and efficiency, masterpieces aren't being churned out overnight. "3-D printing is a whole new continent in need of exploration, but remember that sometimes what seems incredibly obvious still takes time," said Mr. Coupland.
"There's a lot of hype about this in the commercial sector, but this isn't about a Star Trek notion of art—push a button, and the machine craps out a sculpture for you," Odette Sculpture Centre's Brandon Vickard told Mr. Whyte. "Not at all. We're asking questions about the nature of the medium—what does it mean to make a printed piece, or make one by hand? What's the difference?"