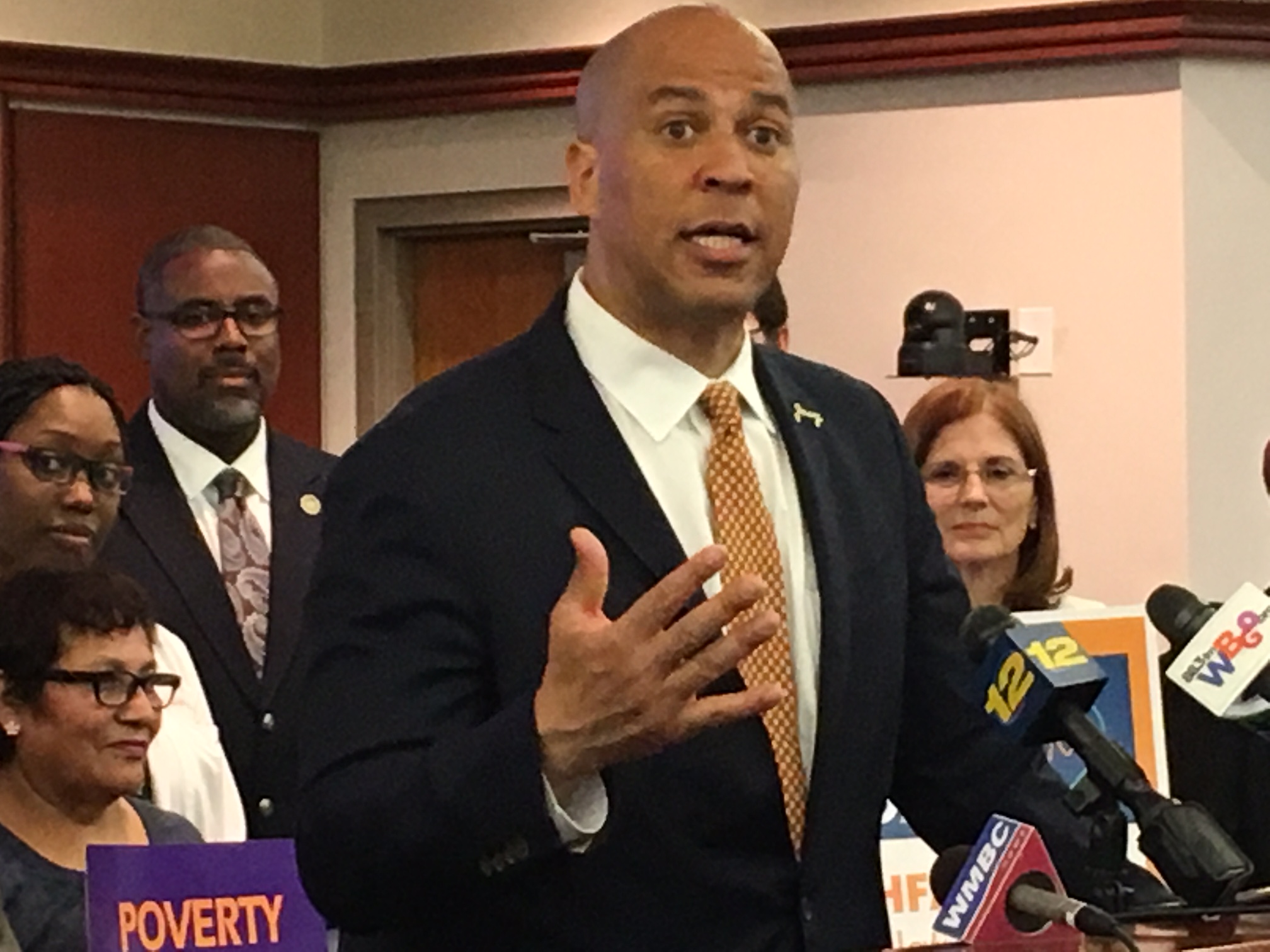 NEWARK – There are 32 municipalities across the United States that have legislation dedicated to securing paid sick leave for workers. Of those 32, 12 are in New Jersey.
On May 20, as part of the national week of action for paid sick days, New Jersey Senator Cory Booker, Congressman Donald Payne Jr. (D-10) and a number of municipal officials gathered at Rutgers Law School in Newark to urge congress to support the Healthy Families Act, legislation that would set a national standard for paid sick days nationwide.
"Paid sick leave policies improve productivity for workers," said Booker. "For me this is common sense. This is fiscal sense. It is not in our best interest to have families crushed by circumstances. This coalition is going to grow larger and stronger."
Proponents of paid sick days claim that they help cut costs because less people rely on emergency room services, help job retention/reduced employee turnover, reduce unemployment, aid in job growth and reduce transmission of illnesses. The legislation aims to have workers earn one hour of sick time for every 30 hours worked.
According to Payne, paid sick days should extend beyond those municipalities that have passed ordinances.
"These cities are leading the way in New Jersey and in the nation. Thanks to an unprecedented collaborative effort… working families are no longer faced with losing their jobs or putting food on the table because of an illness," Payne said. "Every family should have this option in the state, not just because of where I sit in the halls of congress. I am just delighted to join everyone here in pushing for this and I will continue to be an advocate."
Other elected officials included East Orange Mayor Lester Taylor, Montclair Mayor Robert Jackson, Paterson Mayor Joey Torres and Jersey City Council President Rolando Lavarro.
Lavarro said that those who claim paid sick days are harmful to the economy need only look at Jersey City to quell their concerns. He called his city an "economic engine" for the state and pointed at the fact that it has been undergoing a dramatic economic boom despite that fact that paid sick leave legislation was passed in 2015.
The event was held by the New Jersey Time to Care Coalition. The paid sick leave action was also supported by New Jersey Working Families, SEIU 32BJ, a number of small business owners and Blue Wave NJ.
The following 12 NJ municipalities guarantee earned sick days: Bloomfield, East Orange, Elizabeth, Irvington, Jersey City, Montclair, New Brunswick, Newark, Passaic, Paterson, Plainfield and Trenton.