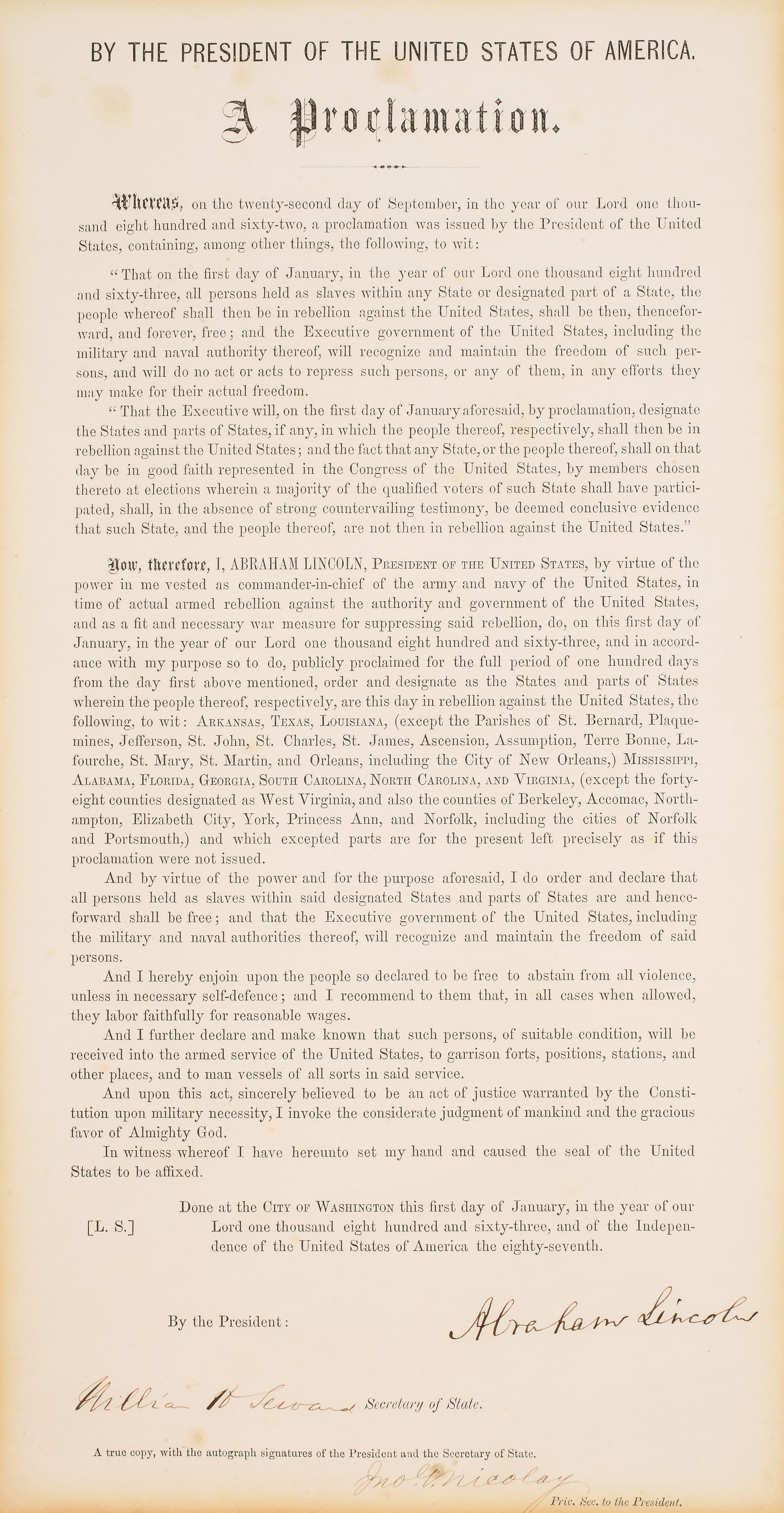 The Emancipation Proclamation and the 13th Amendment are for sale—no joke.
Sotheby's is offering these documents, signed by Abraham Lincoln, in their sale titled "Two Centuries of American History: Highly Important Letters and Documents," which will be held in New York on May 25.
For the home-schooled, the Emancipation Proclamation is the document that freed American slaves and the 13th amendment outlawed slavery in the U.S.
The for-sale copy of the Emancipation Proclamation is estimated at $1.5 to $2 million and is signed by Lincoln as well as then-Secretary of State William Seward. It is one of 27 known copies of the document in existence and one of eight that remain in private hands, according to ArtDaily.
The copy of the 13th amendment is one of 14 manuscript copies signed by Lincoln, his vice president, Speaker of the House Schuyler Colfax and 36 senators. The Gilder Lehrman Institute of American History owns two of those copies and is selling one in order to free up cash to "continue its mission of providing first-rate primary resources to students, teachers, historians and America history enthusiasts around the world," per Artdaily. The estimate is between $2 and $3 million.
So own some history! If you've got a few mil lying around.