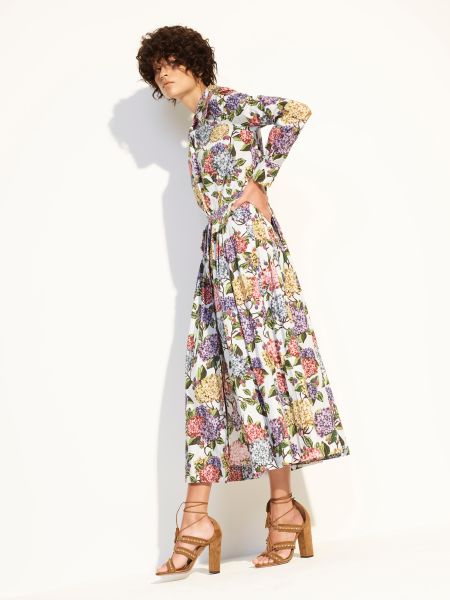 It's about time to get started on perfecting a summer wardrobe, after all, Memorial Day is merely two weeks away.
One of the facets to that collection of breezy skirts and easy shirts should be at least one floral sundress. And not just any average floral frock, but one from a designer of the moment. Luckily Emilia Wickstead has teamed up with MatchesFashion on an exclusive capsule of just that: chic dresses smothered with prints of flowers. The range is part of the e-tailer's current series of Digital Trunk Shows.
The Observer interviewed the designer, who isn't shy about prefering ladylike silhouettes over edgy, trendy details. She also discloses what her favorite flower is and spoiler alert: it's included in the collection.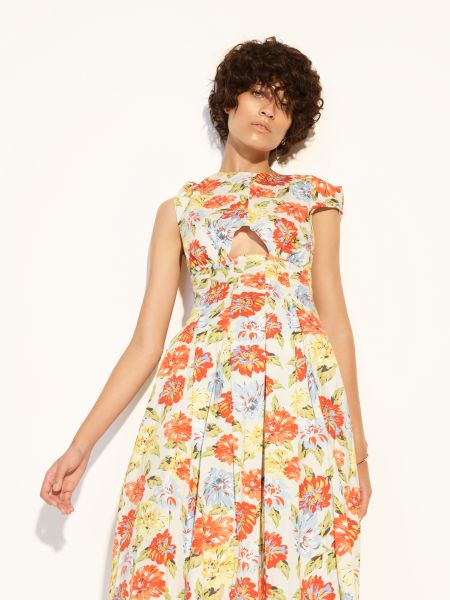 How did you approach designing the capsule, along with MatchesFashion?
I felt that the Emilia Wickstead woman was missing a collection of cotton summer dresses, cotton skirts and a knitted cardigan.
So how did you come to create the floral prints?
I wanted to mix modern with traditional. Nostalgic with fresh. This is how the print designs came together.
What makes these dresses perfect for a summer wardrobe?
They are throw on and effortless, great to take on holiday or for around town. Dressed up or dressed down, there is something for everyone.
What are some details about the silhouettes that are part of the Emilia Wickstead signature?
The silhouettes are key to everything I design. Nipped in waist lines, some sleeveless, some with a sleeve. A low neckline alongside a buttoned up shirt dress with a signature Emilia Wickstead large fashion forward collar.
So we must ask, what is your favorite flower?
Hydrangeas!