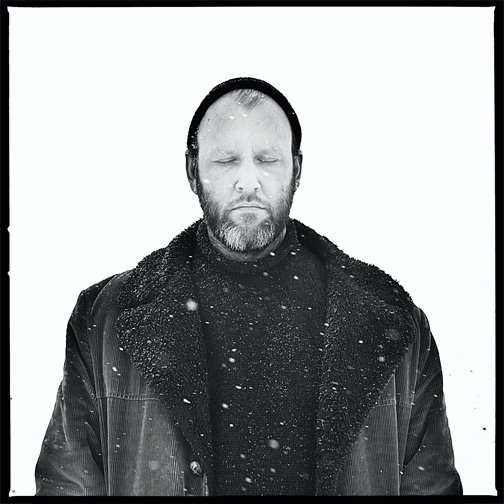 Eric Bachmann hit a crossroads.
The grizzled, 6-foot-6-tall Southern-bred behemoth best known as the croaking smartass leader of Archers of Loaf—a band who, along with Pavement, Guided by Voices, Superchunk and Sebadoh defined '90s indie rock—has lived a nomadic existence. A handful of reinventions over the last 15-odd years have seen the gnarly noisenik-turned-fingerpicking troubadour reborn as Crooked Fingers in the wake of Archers' 1998 demise and a cameo in 2006 as plain ol' Eric Bachmann before returning to the CF handle that would be his calling card for the next several years.
Now, Bachmann, on a rare break from touring, speaking to the Observer from his Athens, Ga., home about his new record, simply called Eric Bachmann, chuckles when asked why he just didn't stick to his own name.
"I should have, I don't know," he says. "When I put out the record under my name [06's To The Races], I kind of regretted going back to Crooked Fingers in a way. It's not a big deal—no one cares that much. But it was probably something where I should have stuck with my name."
Whether plucking and strumming out his folk-centric tunesmithery as Crooked Fingers or via that one-record stint in his solo guise, Bachmann has enjoyed a seven-album post-Archers stretch that has yielded fruit in the form of his Springsteen'ian back porch-made, sloshed Americana and Tom Waits-influenced bare-bones folk.
It's taken the shedding of the Crooked Fingers moniker and a healthy dose of soul searching for him to produce, arguably the best, if not his most majestic, batch of songs of his career. Fittingly, Eric Bachmann was released by his longtime label, Merge.
"You don't start the recording or record-making process with that in mind, but as you go through that process it kind of reveals itself to you. I think having three or four songs ready for the record, I knew those songs had that perspective so I needed to make it cohesive and continue in that way. I found it easier to write that way," he says of the revelation he experienced as he embraced being Eric Bachmann again.
"It's just gonna be my name and I just want to say these things."
That determined sensibility found on Eric Bachmann is reflected in the cover art of a young Bachmann as a baseball prospect about to swing for the fences, his strikingly crusty yet hopeful tongue and the world-weary lyrical themes set to the beautifully minimal, piano-driven instrumentation radiating from the set's nine melodic songs that seamlessly hop from genre to genre. There's the countrified pedal steel-picking twang of gut-wrenching opener "Belong to You," the '60s-styled doo-wop pop of "Mercy," the Neil Young-like man-at-the-piano slow burn of "Dreaming" and the '70s top-down highway rock of "Carolina."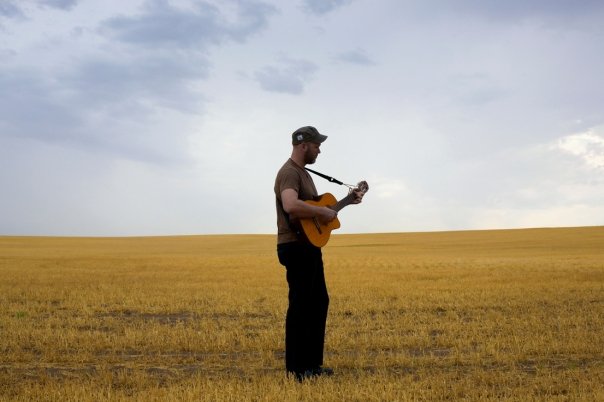 While previous Crooked Fingers records like Forfeit/Fortune ('08) and Breaks in the Armor ('11) were built on guitar-heavy mettle from the Bruce and the E. Street Band school of classic rock, the five-year gap in between records saw Bachmann trading in the six-string for a seat at the piano, a familiar spot for the singer/songwriter—he moonlights as a sideman in country songstress Neko Case's band.
"The sound of the record—the piano-based part of it—was that I had written one or two songs that were just on piano. I always write on piano then I'll move to guitar and move to something else, like a string section," he explains of his songwriting. "But this record, when I had about two or three songs and I had achieved something with one of the songs, I thought, 'maybe this is a good way to make these songs cohesive—just put everything on piano.' I hadn't made a complete piano-based record, so make this record that and it will inform the way the rest of the songs are not written but arranged."
His new solo joint is being hailed as his most personal collection of songs to-date with wordplay from the brutally honest playbook. "There's chaos in the violence/And maybe all of this is all you get/So fill your heart with love/And cherish what you can while you are here," Bachman sings on "Mercy."
But Bachmann is only partly copping to baring his soul any more than he did with Crooked Fingers.
[youtube https://www.youtube.com/watch?v=7mZ4SGPoKyw&w=560&h=315]
"I would argue Crooked Fingers albums pretty much were storytelling, maybe analyzing another person's situation, making composites of people and situations. Obviously, it's from your perspective so it's always autobiographical," he says. "But there's less of that on the new record. There's just a bit more reflection coming from my own personal attitudes as opposed to singing about a drunk asshole."
The "drunk asshole" Bachmann is alluding to is the barstool-nailed booze hound character he croons about in "New Drink for the Old Drunk," a tune found on Crooked Fingers' eponymous strings-drenched 2000 debut which, along with the following year's Bring on the Snakes, was recently issued on vinyl for the first time, courtesy of Merge. Those two records signaled a rebirth for Bachmann in sound and vision as he left the Archers in his rearview mirror. He had his fill of being known as the slacker misfit who spit out one of the '90s greatest American underground anthems, "Web in Front."
"I was aware it was different and part of me was hoping when I made them that it would upset certain Archers fans," Bachmann recalls of his initial post-Archers output. "They put you in this 'you are supposed to be this indie-rock geek who says smartass things and makes loud guitar noises' so my whole approach was the opposite."
"It's almost a sign of success for me if there's a lot of Archers fans that didn't like it because I was trying to write from a totally different perspective that I knew I hadn't done before and I knew would go against the aesthetic of what the Archers were doing. The Archers were not sentimental at all—they were angry and they were like the hockey player that was loud kind of thing. So I knew, very intentionally, that Crooked Fingers was going to be more singer-songwriter and it was going to be more sentimental. It was kind of a 'fuck you.' "
[youtube https://www.youtube.com/watch?v=u_-9pebqUdQ&w=420&h=315]
That middle finger Bachmann extended to fans of his old band was long forgotten when, in 2011, Archers of Loaf hopped on the reunion bandwagon. Since then, these reformed "white trash heroes" have packed concert halls and scored primetime festival slots, enjoying the successes that eluded them during their first go-round. The pogo-hopping, moshing enthusiasm of both veteran fans and new blood alike isn't lost on Bachmann. "You're looking back at an audience that's singing the songs back and giving love back to you. They're giving shit back to you in a good way."
As Bachmann points to his renewed friendship and chemistry with bandmates Matt Gentling, Eric Johnson and Mark Price as the impetus behind the reunion, cranking out songs he wrote as a 20-something punk when you're 45 years old has turned out to be no picnic.
"I don't have a connection to the songs. I had to change my relationship with the songs. I don't mind the songs. I can see why people responded to the songs to begin with: they're sincere and there's energy in 'em," explains Bachmann. "The reason why the reunion stuff worked for me and the reason why I could still do it is because of Eric, Matt and Mark. There's a chemistry we have—I love those people. Those are friends that I would almost do a tour just to have a vacation with them. So there's this weird camaraderie there. That's why I could do it—it's not the music."
After nearly five years of the occasional reunion gig, Bachmann, burnt out from playing two-decade-old hits, sat down with guitar in hand and attempted to write new Archers songs. The initial stabs at new material haven't gone as planned, but he isn't giving up either.
"I'm always tryin', I'm always writing," Bachmann says of soldiering on with the Archers. "I would love to be able to tour some more with those guys because it's fun to do. But at this point we've toured enough to where if we're playing old stuff, in my mind it becomes kind of this…it's just gross."
"If we're gonna tour some more we need to write some songs and I'm having a hard time. I can't figure it out. I can write but I think my fear is I don't think Archers of Loaf fans want to hear me sing 'Belong to You.' They want to hear 'Audiowhore' and that's fair enough. I don't want to give them a watered down version of something they want; I'd rather just be myself and that's what I'm doing."
That means presenting himself in the most honest way he knows how: as Eric Bachmann.
Eric Bachmann is out now on Merge; you can catch him on tour here:
05/06/16 — Grand Rapids, MI — Pyramid Scheme
05/07/16 — Chicago, IL — Schubas
05/20/16 — Seattle, WA — Sunset Tavern
05/21/16 — Portland, OR — Mississippi Studios
06/03/16 — San Francisco, CA — The Chapel
06/04/16 — Los Angeles, CA — Bootleg Theater
06/05/16 — San Diego, CA — Soda Bar
07/08/16 — Atlanta, GA — Eddie's Attic
09/02/16 — Tallahassee, FL — The Side Bar Theater