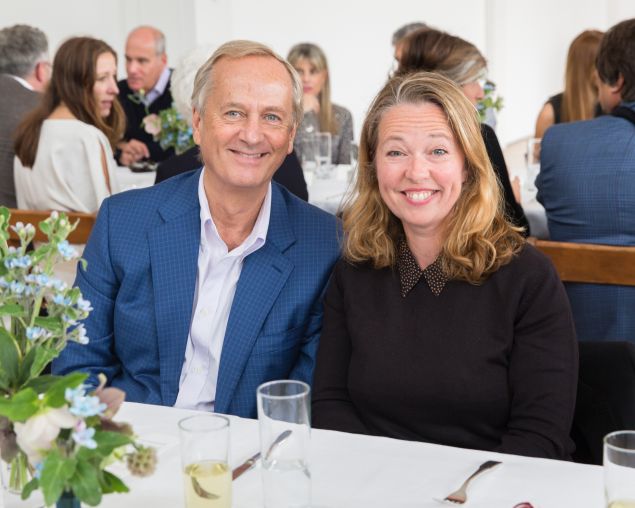 While the sun didn't shine for the Dia:Beacon Spring Benefit, the V.I.P. crowd still decided to abandon the crush of Frieze week in favor of greener pastures—literally: the pastoral hillsides of the Hudson Valley.
The annual brunch held in the pilgrimage-worthy art collection attracted blue-chip artists like Brice Marden and Laurie Simmons as well as distinguished trustees Christopher Bass and Sandy Brant. Stilettos got caught in the greenery-covered walkway but that was all a part of the fun.
360 I-Ching/64 sculptures, an until-now-unshown Walter De Maria commission from 1982, spread out like a red carpet beckoning guests into the depths of the concrete annex. Following the tongue-like installation, guests were invited to mix and mingle amid John Chamberlin's compact cars, or, they could go exploring through the minimalism-focused Dia collection.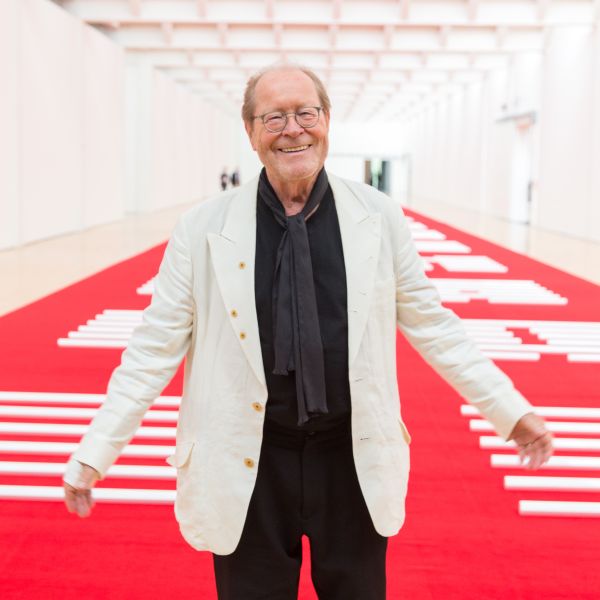 The overcast day made for perfect viewing weather: minimalist masterworks like Blinky Palermo's painted chips looked even more heavenly washed in an even gray light. Shuttling through the galleries, familiar faces like Jessica Joffe, Nate Lowman and Jenny Saville began to appear alongside monumental pieces by Richard Serra, Michael Heizer and Joesph Beuys. A vibrant green barrier piece by Dan Flavin, untitled (to you, Heiner, with admiration and affection), illuminated one of the cavernous subterranean gallery spaces. The piece from 1972 cut the gallery in half—demanding visitors circumvent it. The reconfigured Nauman galleries provided even more Instagram-friendly installations.
The ample Chamberlain gallery had been rearranged to accommodate rows of guests, which included distinguished out-of-towers like mega-collector Deedie Rose and the equally formidable Rachofskys. An alternative to the normal nocturnal festivities, the daylight-filled brunch felt more casual and chatty then usual. The switch from evening to noon was initiated by Dia chairman Nathalie de Gunzburg during her tenure.
On the way to the bar, a run in with Brazilian gallerists Nara Roesler and Daniel Roesler provided an opportunity to ask: why the schlep? It was a weekend, after all, where the New York art world was laser focused on Frieze. "It's a beautiful place and we of course had people to cover the booth," Mr. Roesler said.