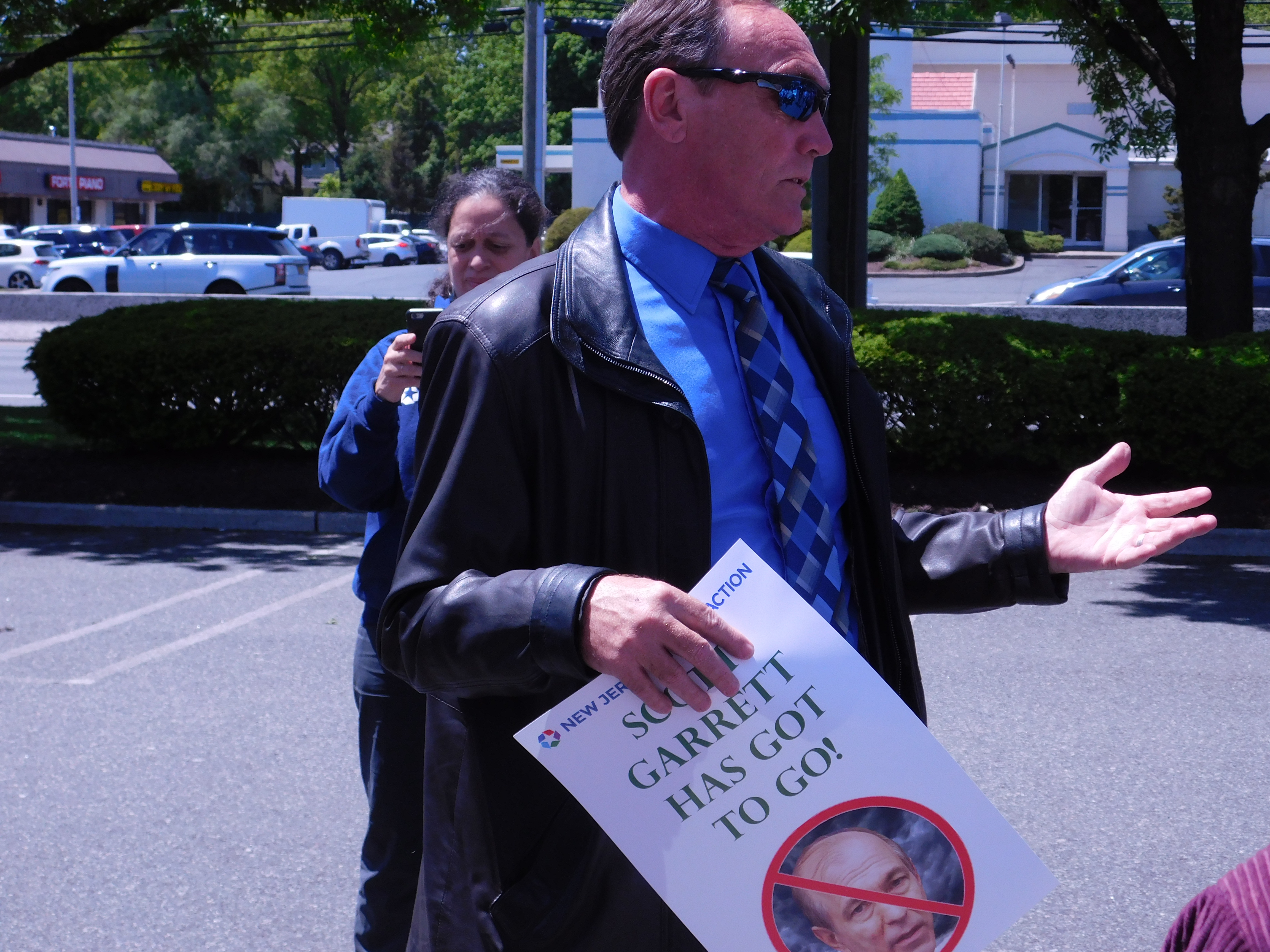 The sidewalk in front of the Fidelity Investments storefront on Route 17 in Paramus was crowded on Wednesday as protesters called on the financial institution to stop financially backing the campaign of CD5 Republican Congressman Scott Garrett.
The rally included Assemblyman Tim Eustace (D-38), representatives from New Jersey Citizen Action, Garden State Equality, College Democrats of New Jersey and Ramapo College Democrats. It came as a response to controversial remarks Garrett allegedly made last year that he would not support the House Republican campaign arm because of support for gay candidates. While Garrett has walked back on those statements somewhat, the statement has brought him some financial repercussions and incited a loss of donors to his campaign. As it stands, Fidelity is the only financial institution still making donations to Garrett, according to FEC reports. The protesters are encouraging an end to that support.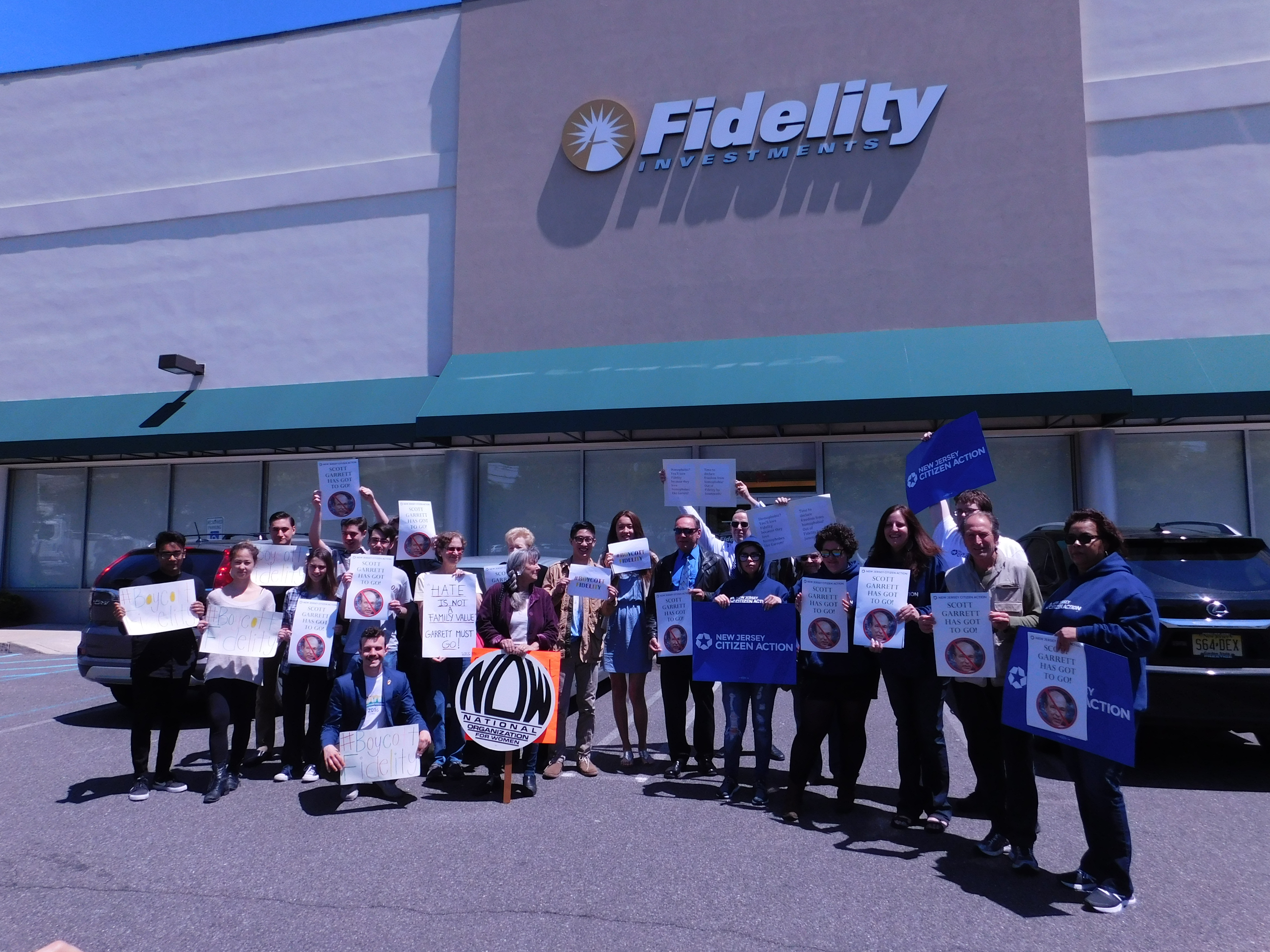 "It is really important that people understand that it is not okay for a bigot to be a congressman," said Eustace who is openly gay. "They swear to uphold the constitution and that includes us all. You are allowed to have private thoughts and feelings but you can't put that on your constituents. Fidelity is the last financial institution on the FEC reports and we want them to know we won't stand for it."
According to Eustace, his retirement savings are held by Fidelity. He said he will consider removing his assets—and encourage others to do the same—if the institution does not end support of Garrett.
Leila Amirhamzeh is a Hackensack resident and the Associate Director of Development for New Jersey Citizen Action. She said that, as a CD5 resident, the Fidelity rally was especially important to her.
"Congressman Scott Garrett's anti-gay positions are unjust and totally unacceptable to the voters in the fifth congressional district," she said. "The fact that Fidelity investments, a giant corporation with multiple offices in New Jersey, continues to make donations to this hateful homophobic congressman is shameful. Other operations have seen the light after learning of Garrett's anti-LGBT views and have pledged to no longer support his campaign."
According to Amirhamzeh, by not suspending support for Garrett, Fidelity is "essentially condoning" his views.
New Jersey Citizen Action has created the hashtag #boycottfidelitynj in order to express views about the organization on social media.
On June 7, Garrett faces a challenge from fellow Republican Michael Cino in CD5. Cino has issued statements in the past blasting Garrett for his views. Garrett is expected to win on June 7 and proceed to the November election where he will face Josh Gottheimer, a Democrat who has also derided Garrett's views.
In April, Eustace and Senate Majority Leader Loretta Weinberg (D-37) held a similar rally at Fidelity asking the institution to halt donations to Garrett.