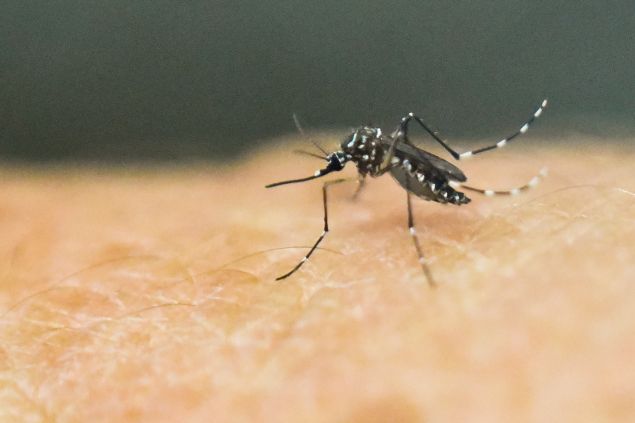 She may spend most days studying mosquitoes to research Zika virus, but lately virologist Dr. Laura Kramer has saved some passion for the federal government.
The director of the New York State Department of Health's Arbovirus Laboratory criticized federal legislators for arguing over Zika vaccine development and mosquito control. "For Congress to debate funding," she fumed, "is insane."
Dr. Kramer knows of what she speaks—she is one of the state's foremost experts on Zika and related diseases.
Ever since she held a summer job Brookhaven Lab on Long Island as a teenager, Dr. Kramer has been fascinated by mosquitoes. After earning her Ph.D. at Cornell, she worked in Guatemala to combat an epidemic of Venezuelan Equine Encephalitis, then parachuted into Panama to study yellow fever. Returning to the United States, she worked in California for several years before returning home to New York in 2000 to research West Nile virus.
"It's been sort of an evolution, but more of a development on the same theme," Dr. Kramer said
Her current focus is Zika virus, which originated in Africa and Asia in the 1950s but in the past year quickly spread through South and Central America and the Caribbean. While no mosquitoes in the U.S. have tested positive, 503 Americans who traveled to affected countries have been infected.
Dr. Kramer characterized the current Zika outbreak as a byproduct of the globalization of trade—infected Aedes mosquitoes (the same ones that spread dengue fever) hitched rides on planes and cargo ships, hiding in shipments of crops like bamboo. Once the mosquitoes reached South America, they thrived in the subtropical climate, and so only people who live in or visited that climate have been affected thus far.
But with summer on the way, New York is not taking any chances—officials with the Department of Health have begun proactively setting mosquito traps throughout the state and launching advertising campaigns to raise public awareness. However, not many insects have been caught yet because of the persistent cold weather of late.
In the lab Dr. Kramer is focusing on the biology and development of the disease, in the hopes of getting a vaccine into clinical trials within the year—it would then be available to the public in 2018.
"What are the viral genetics," she asked. "What perpetuates the virus?"
"We have a totally naive population in the Americas, which has never been exposed and is susceptible, and we don't know if it'll circle back into other parts of the world." – Dr. Laura Kramer
Given the rapid spread of Zika, Dr. Kramer is particularly interested in how the virus disseminates. Her research has shown that it takes about 14 days for a mosquito to become infectious and begin transmitting the disease.
The risk of infection is based on disparate factors such as temperature, rainfall, gestational age and even the insect's size.
"Smaller mosquitoes are more susceptible but won't live as long," Dr. Kramer explained. "Larger ones live longer but don't get infected."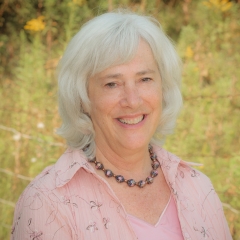 With the help of other scientists, she is assessing these congenital abnormalities with the help of mouse models. (Dr. Kramer isn't the only scientist working on this—researchers in Texas announced today that they had succeeded in cloning Zika.)
She and her fellow virologists are helped by the fact that Zika is very similar to dengue fever, and so the same technology can be used to develop both vaccines—this connection was discovered in Ecuador.
"What you learn about one disease informs the other," Dr. Kramer explained. "This allows research on Zika to move forward very quickly."
One area of great concern is Zika's effect on young children—pregnant women who have Zika may spread the disease to the fetus, which could result in the baby having microcephaly (a smaller than normal head, leading to abnormal brain development) or other birth defects.
SEE ALSO: CDC Says 279 American Women Being Monitored for Zika Virus
The Department of Health is combating this in several ways, such as by urging men who have visited affected countries to either use condoms or be abstinent in order to avoid sexually transmitting the disease. It is also investigating pregnancy outcomes and placenta cells to see if the specific trimester in which the mother develops Zika affects the baby's development in utero.
While children infected by mosquito-borne diseases like West Nile have contracted diseases like autism, Zika's effect on brain development is still unclear given that the children born of infected mothers are still infants.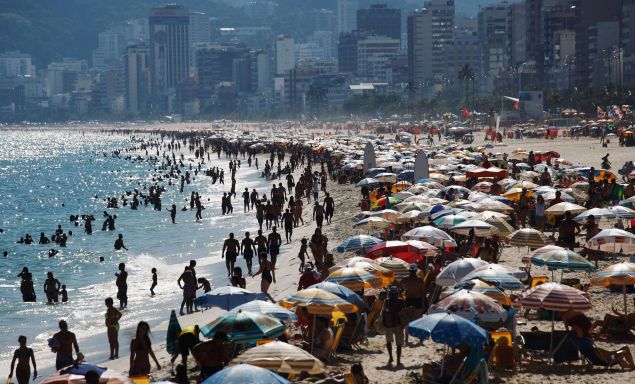 Dr. Kramer admitted that cases of microcephaly and sexual transmission had been slightly overblown in the media, but she stressed that Zika merited concern about because of high infection rates and the fact that 80 percent of cases are asymptomatic.
"For the Americas it's a very serious health problem," Dr. Kramer said. "We have a totally naive population in the Americas, which has never been exposed and is susceptible, and we don't know if it'll circle back into other parts of the world."
Ironically, even though there has been a lot of hand-wringing about what effect the Zika outbreak will have on the upcoming Olympic Games in densely populated Rio de Janeiro, Dr. Kramer said the virus shouldn't be a major problem in the country by then—August is the middle of winter in Brazil, so the weather will be cool and dry, not conducive to mosquitoes.
"Just use mosquito repellent and wear proper clothing," Dr. Kramer advised. "The polluted bay that the swimmers and rowers will be using is a bigger concern."
While many questions remain about Zika, Dr. Kramer said she was encouraged by the mounds of research compiled in a short period of time: "Everything is moving really quickly, and we've already learned a lot," she concluded.