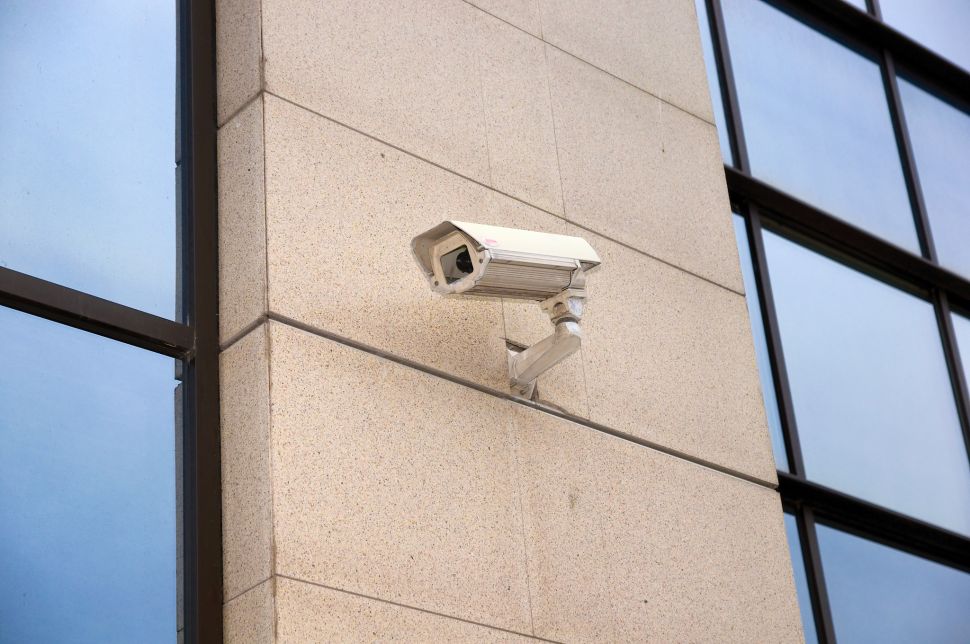 The other day I went into the Banana Republic store on the Upper West Side because I saw a sign on the window advertising linen shirts. Linen shirts can't be beat in the summer. The price on the shirts, however, turned out to be too high for an impulse buy. So, after trying a couple on, I left empty handed. Imagine my surprise when a few days later I visited the Banana Republic website and almost simultaneously received an email from the company with a special offer of 20 percent off the very shirts I had checked out a few days before.
OK, so I never got that email, and it would surprise me if the retail chain had any idea that I stopped in that night. Yet, after a meeting I had on Friday, I'm convinced now that the day will soon come when retailers know what you looked at while impulsively browsing and then re-target you with those same products on their website or over email (which is exactly what happens with digital ads right now, after you browse a company's website). Alexander Kabakov, a co-founder of facial recognition startup, N-Tech Lab, explained for me how it all would work using his company's unusually fast identification technologies. Mr. Kabakov's company created FindFace, which permits anyone to search for anyone else using a photo rather than a name.
TL;DR—facial recognition has been in the wild for a while, but it's been cumbersome and slow. It looks like that's going to quickly change, which would mean lots more kinds of enterprises using it.
Stick around: the following gets into catfishing, porn actresses and a scary new era of public surveillance.
Mr. Kabakov and the company's CEO, Artem Kukharenko, said that FindFace demonstrates the prowess of N-Tech's facial recognition technology. It's billed as a dating site, but their real agenda isn't to enter the dating tech fray (Imagine how that would work: You take a photo of someone at a bar, ID them with FindFace and then send them an email over a social network about how you were too shy to say hello). The company claims that it can identify a person from a photo 70 percent of the time, a rate of success effectively verified by a Russian artist who tested it out by taking photos of whomever happened to be sitting across from him on the subway.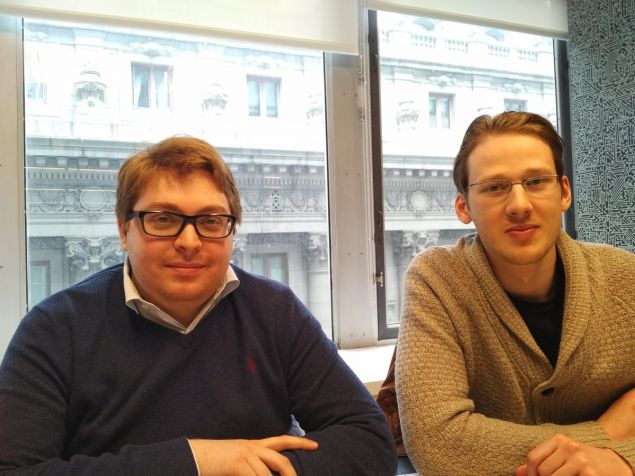 Right now, the site only uses the database of Russian social network, VK, to find faces and profiles to match with, so if you aren't on there, FindFace can't find you yet. A Canadian professor of educational technology, Dr. Alec Couros, likes N-Tech's solution and he'd support its implementation on larger social networks, particularly across Mark Zuckerberg's digital empire.
Dr. Couros has been the indirect victim of catfishing scammers. His likeness is widely used across multiple social media sites by people who use it to run romance scams that bilk lonely women out of money. In a YouTube video, he used FindFace to spot more than 20 fake VK profiles using his photos.
So VK HQ could also use the system to identify multiple profiles using photos of the same person, which would hamstring scammers.
Then, "if Facebook actually publicly used the tool, well … watch their user count drop like crazy. It's ridiculous how many profiles I find using my face or others," Dr. Couros wrote the Observer in an email. By "others" he means the many other men he's come to know whose photos are also frequently used in these scams.
'Maybe it will be a problem for social networks, not for us'
"There are large databases of popularly used photos," he told us. "Military men are likely the most used photos (on the male side). Sub-famous porn stars are typically the photos used from the female side of of things."
Which brings us to the darker application of FindFace's technology. Global Voice's AdVox has the story of how users of a Russian imageboard (also known as a "chan"), used the technology to identify women who have acted in Russian pornography. The women, formerly anonymous, were identified by their VK profiles and since harassed, as has by now been widely reported.
It's an extreme case, but effectively illustrates how easily powerful facial recognition could be for really making it impossible for anyone to go anywhere without being tracked. Forget about your cell phone or your FitBit tattling on you. You could go out without carrying so much as a AA battery and the ubiquitous surveillance cameras of modern life will be able to identify you. If the camera on one block doesn't get a good look at you, there's sure to be another on the next block with a better angle.
Facial recognition isn't precisely new, but it's been too computationally expensive to scale. The founders argue N-Tech Lab's system is special because of how much faster it is. It really has two breakthrough algorithms at work. One algorithm analyzes a photo and another one searches the database of faces. Other companies can recognize people, but they are slower and have smaller sets of faces. Their competitors take far more measurements on images than N-Tech does, whose file for a biometric reading of a face takes up about only one kilobyte of memory (effectively, nothing at all), Mr. Kukharenko explained. The file holds only about 80 numbers.
'Facial recognition is a huge privacy threat'
"So we can use commodity, cheap hardware," he explained. The company is doing 50 recognitions per second using Amazon Web Services, right now. That's kind of like running a jet engine on Natural Light beer.
Search for any venture out there pitching software as a service to enterprise companies and their websites are sure to say that its technology is "cutting edge" and that its team is "the leader" in whatever application. N-Tech was able to bolster its claims to such a title, however, when it won a large dataset facial recognition competition organized by researchers at the University of Washington last year.
Dozens of teams competed in the contest called "Megaface," using a dataset of a million photos, and a team from Mountain View came in second place. "We can't imagine that four people in Russia beat a huge corporation such as Google," Mr. Kabakov said.
Since then, a lot of different sectors have shown interest in what the young company's technology can do. The co-founders said it already has a pilot project running with the city of Moscow's video camera network, providing real time search for criminals and missing persons. "It has really helped for police to search crimes," Mr. Kukharenko said.
It won't stop at law enforcement. "The revolution of our technology is the feasibility for many companies to use it in many spheres," Mr. Kabakov added.
'The revolution of our technology is the feasibility for many companies to use it in many spheres'
Privacy advocates might argue that that's precisely the problem. "Facial recognition is a huge privacy threat," the ACLU's Jay Stanley, a senior policy analyst, told the Observer in a phone call. "It has the potential to remove anonymity from contexts where people have for hundreds of years enjoyed anonymity." In other words, we used to only get recognized on the street if someone we actually knew saw us. Those days will soon be over.
While law enforcement is running facial recognition scans using surveillance cameras now, they probably don't have enough computing firepower to search for more than a hotlist of criminal suspects and members of watch lists. By lowering the computational cost, N-Tech could make it feasible for the authorities to log everyone, just in case. Like the cops already do with license plates.  
All else being equal, it needn't stop with the police. If you walk into a store and some clerk you've never seen before welcomes you by name, you'll now know why. Organizations like the ACLU and the Electronic Privacy Information Center have been way out ahead of this new way of watching. The former has written an ethical framework for facial recognition, while the latter delinated very similar concerns in a 2014 letter to the Department of Commerce.
Facial recognition brings us into a new era of tracking. We all vaguely know we've made a deal with the devil by carrying around cell phones, but by purchasing the device we've implicitly consented to carrying a GPS in our pocket. There's no consent at all when a camera and a database logs the fact that we just walked by. None of us knew when we first loaded a profile photo onto Facebook that someday someone would be able to lift the equivalent of a fingerprint from it (and from every other photo that gets taken of us, whether we realize anyone is taking one or not).
In fact, automated facial identification could creep Internet users out so much that it might have a chilling effect on social sites. People may become more reluctant to share real photos of themselves. When asked about that, Mr. Kabakov laughed as he said, "Maybe it will be a problem for social networks, not for us."
Realistically, the only people who could stop companies like N-Tech from logging their facial fingerprint at this point would be kids today whose parents have never posted any photos of them online. The internet has already had a good long look at the rest of us, and it is not going to forget what we look like.