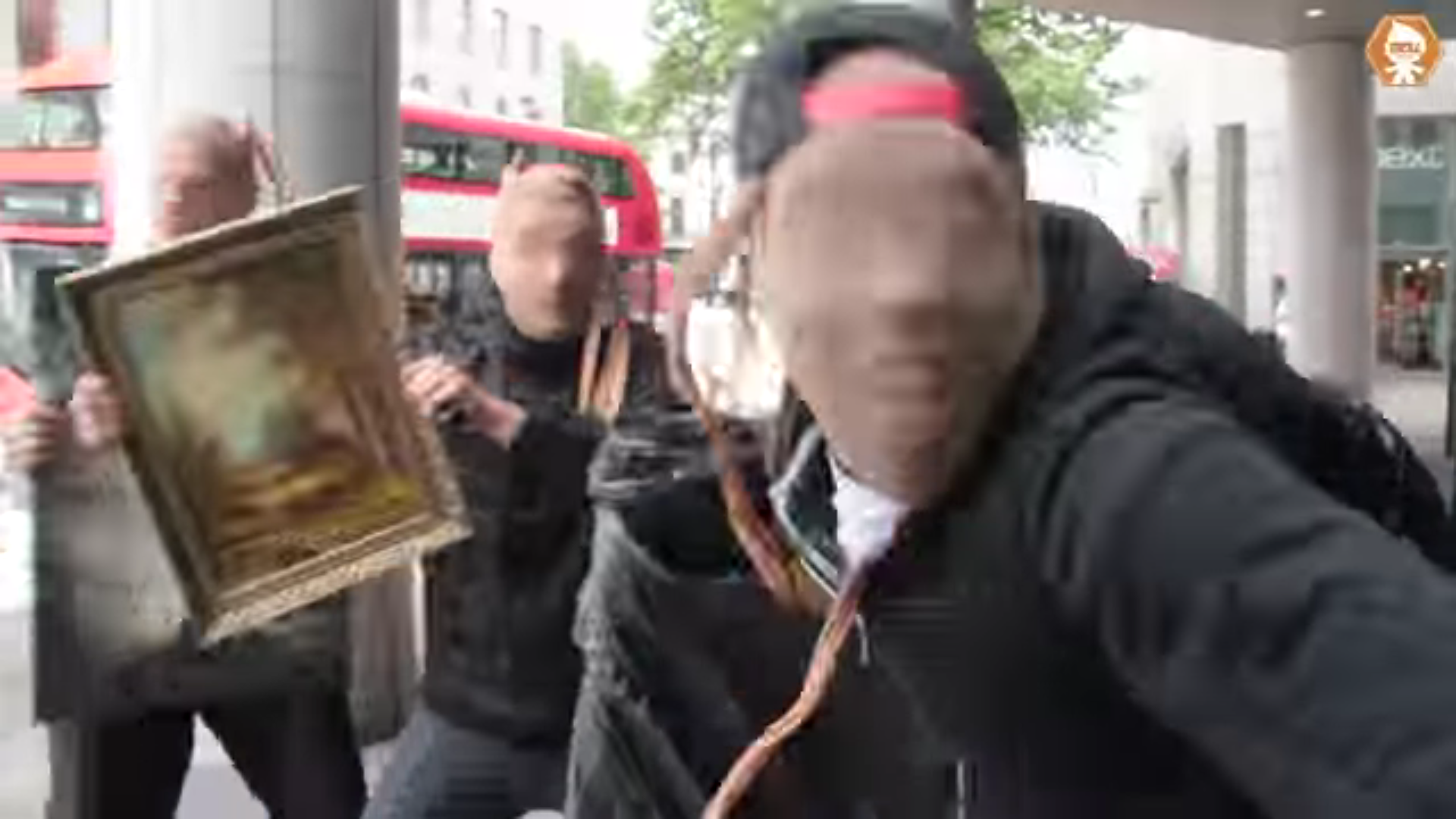 Last year after public skirmish at the National Portrait Gallery in London made headlines, word spread that the kerfuffle was a protest against one of the museum's major sponsors, BP. Alas, we were too kind. The real culprits were just a band of morons known as Trollstation, a "collective of social misfits playing mad mind games on the public." Essentially, they seek Internet fame through pointless antics.
Last July 6, they stormed the gallery wearing masks and carrying bags that appeared to contain paintings while one member sounded an alarm, causing panic and one reported fainting. The incident took place on the day before the anniversary of the 7/7 tube bombings in London, as Hyperallergic pointed out.
Now, that band is getting its comeuppance, or something. Four members of the group were sentenced in the City of London Magistrate's Court yesterday, according to a report from the BBC.
The band of fools was found guilty of "using threatening, abusive, or insulting words or behaviour with intent to cause fear of, or provoke unlawful violence," according to the BBC, and sentenced to between 16 and 20 weeks behind bars.
"The hoaxes may have seemed harmless to them, but they caused genuine distress to a number of members of the public, who should be able to go about their daily business without being put in fear in this way," said Robert Short, representing the Crown, according to the BBC.
But a member of the group who is identified only as "Light," defended the collective's actions to the BBC in an earlier interview, declaring "We are a big influence and we try to use that positively."
Of course, their conviction is probably driving tons of traffic to their channel.