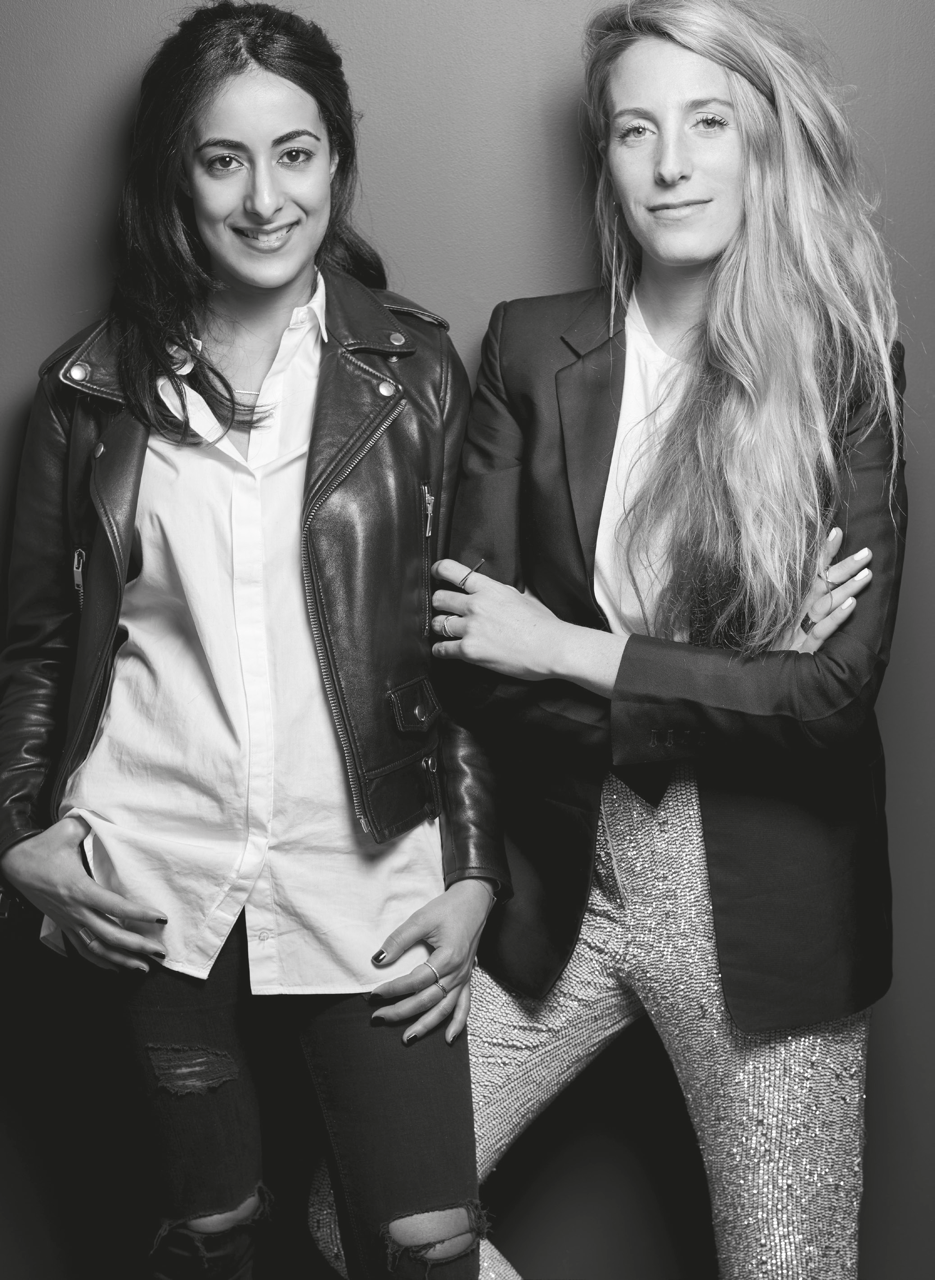 "There's a lack of women in the market, and we're trying to fill that gap," Bouchra Ezzahraoui said, kicking off an evening where women openly discussed the complications of starting a tech-based brand.
It was obvious the young women present were serious about networking. The smartly dressed 20- and 30-somethings were cliqued up, heads together, ignoring the wine and cheese to chew over the next tech takeover at The Knotel in Flatiron last Wednesday. Whether it's Manus x Machina at the Met or the Hermès Apple Watch, the fascination with fashion and technology was on full display, where the eager group had gathered for the aptly titled "How Women in Tech Are Making Fashion Smart."
The two speakers, Sophie Kahn and Ms. Ezzahraoui, are the ultra-chic founders of AUrate, a startup Forbes called "the Warby Parker of fine jewelry." While the jewelry wasn't on display in the space, it was obvious on their bodies, notable for how different it looked from the usual trend pieces 20-somethings pile on.
The millennial brand uses a direct-to-consumer business model with a one for one philanthropic component similar to TOMS shoes. Their consumer cares about the looks, but they also want to know where the jewelry came from and if it's ethically sourced—think Everlane and Reformation as inspiration, only more luxurious.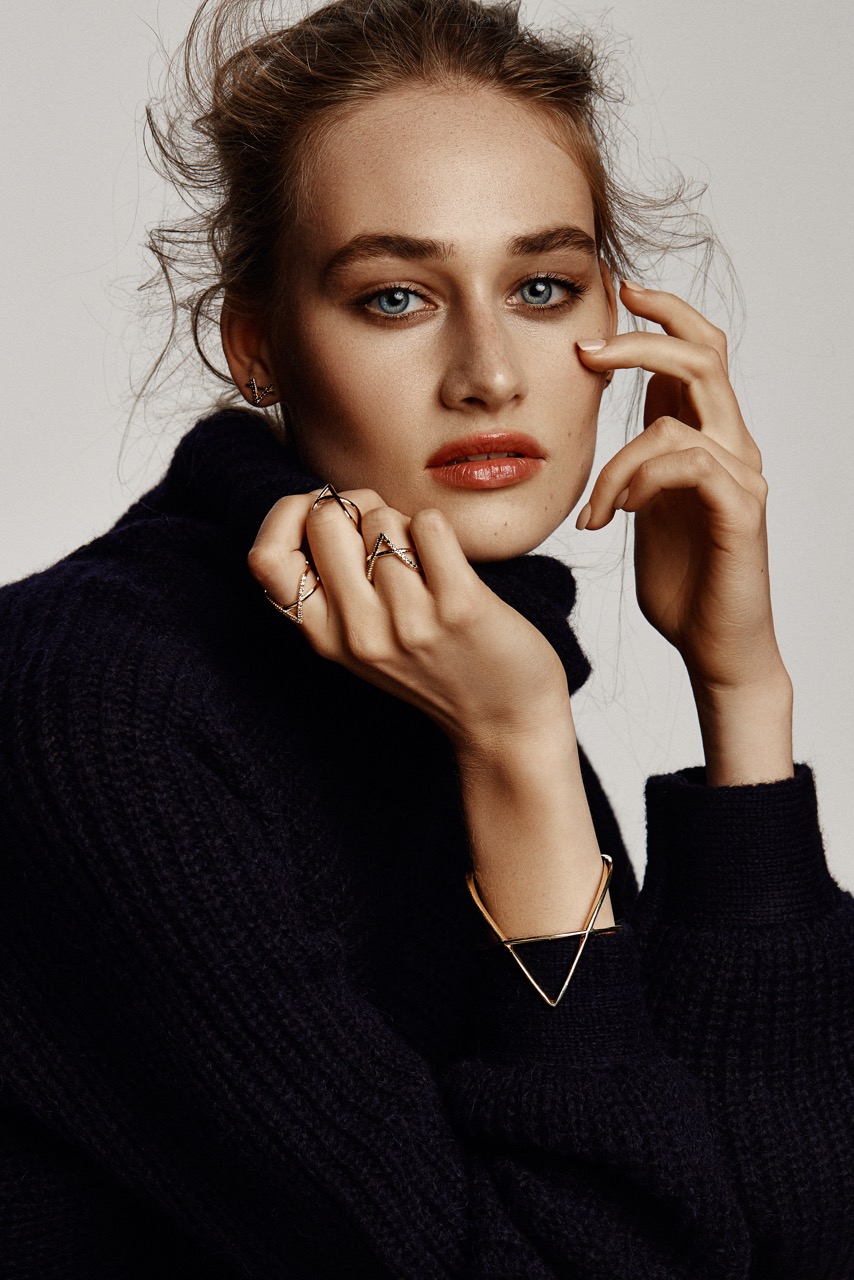 For every piece of jewelry sold, a book is donated to a charter school in Philadelphia. Their pieces are designed and made in New York, the gold comes from Canada and the gems are U.N.- certified, non-blood diamonds. The audience was hoping to soak up a bit of their knowledge on the conversion of tech and fashion, eager to ask questions and chat after the panel.
The event was hosted by Tech Chat XX and moderated by Nora Henick. Ms. Henick is the founder and editor-in-chief of La Femme Collective, a community creating a space dedicated to encouraging women, similar to Femsplain, The Daily Muse and Levo League; but with a lack of focus on women in tech, there's always room for another empowering website in the land of Reddit.
"The millennial brand uses a direct-to-consumer business model and a one for one philanthropic component."
Moroccan-born Ms. Ezzahraoui and Amsterdam-born Ms. Kahn have been working on AUrate for more than two years, but the women originally started in corporate jobs after meeting at Princeton during graduate school. The team isn't the first to branch out from their finance careers to focus on fashion. Luxury activewear brand ADAY originated at Goldman Sachs in London, where Ms. Ezzahraoui is currently still working as a trader. The trend of female best friends doubling as business partners gives women support, especially if they're entering a male dominated field.
"It's very hard to break into that and as a woman. They usually deal with men," Ms. Ezzahraoui said. "They didn't take us seriously at all. It was extremely difficult to find the right people to work with," Ms. Kahn interjected.
The philanthropic pair, with their "book for a look," also aim to encourage education after seeing the discrepancy of reading levels stateside. They recently delivered 1,000 books to the school they work with.
The evening's focus on networking led to an active Q&A session. When one of the room's few men asked if felt they had the upper hand with investors because they were women, the rest of the room was noticeably appalled.
The talk wrapped up with a nod to the networking component. "Don't be ashamed of asking people for advice," Ms. Ezzahraoui said, and the audience surely wasn't. One woman used her question to ask if they were hiring.