Last night, guests at El Museo del Barrio's gala brought some Latino flair to The Plaza. Spanish designer Agatha Ruiz de la Prada arrived in one of her own creations: a silver dress with ruby hearts at the bottom. She'd created a ruby cushion on top so that, she said, she wouldn't have to show her arms. Argentinian designer Victor De Souza sported a white suit of his own making. Philanthropist Jean Shafiroff commanded the room in one of his designs, a billowing red dress that regally knocked into guests and the edge of the bar. "I'm just a journalist who's trying not to look terrible," said one of Mr. De Souza's friends, who was standing next to him. This writer sympathized.
Photographers swarmed the hall, trying to capture the best-dressed guests before they walked into a ballroom where cocktails and mini tacos awaited. Miffed that no one had taken her picture yet, one woman took charge and asked a photographer for a shot. I held her bag and sweater while she posed, ready for her close-up. Suddenly, all eyes turned from the extravagant gowns to a small man in a puffy blue coat: Bill Cunningham, the true fashion arbiter, had arrived to snap only the standouts.
Mexican artist Bosco Sodi, who has a host of shows coming up in London, Berlin, and Mexico City, took a relaxed approach to the evening's dresscode with a blue buttondown. Peter Marino wandered the party in his standard black leather. He told me this was the only gala he'd be attending this season. He'd come for Ruben and Isabel Toledo, the evenings' honorees for Excellence in the Arts. Ms. Toledo wore a maroon dress with a heart pattern because, she said, "I want to wear love." The Cuban-born pair has gained acclaim in fashion and costume design, illustration, animation, furniture, and more.
The evening's glamour fittingly precedes El Museo's upcoming show, ANTONIO LOPEZ: Future Funk Fashion (opening in June), which celebrates the life and work of the iconic fashion illustrator. Ms. Toledo told me she first saw Lopez's work in a Bloomingdale's ad when she was 13. "It's about time there was a big, beautiful Antonio show," said her husband. "They're icons," she said, referring to both Mr. Lopez and his partner, Juan Ramos.
"He was almost like a reporter on culture and what was happening," said MAC's James Gager, who received the Corporate Excellence in the Arts Award later that evening. "His drawings influenced fashion. It wasn't like fashion influenced his drawings." He said he appreciated how Mr. Lopez portrayed women.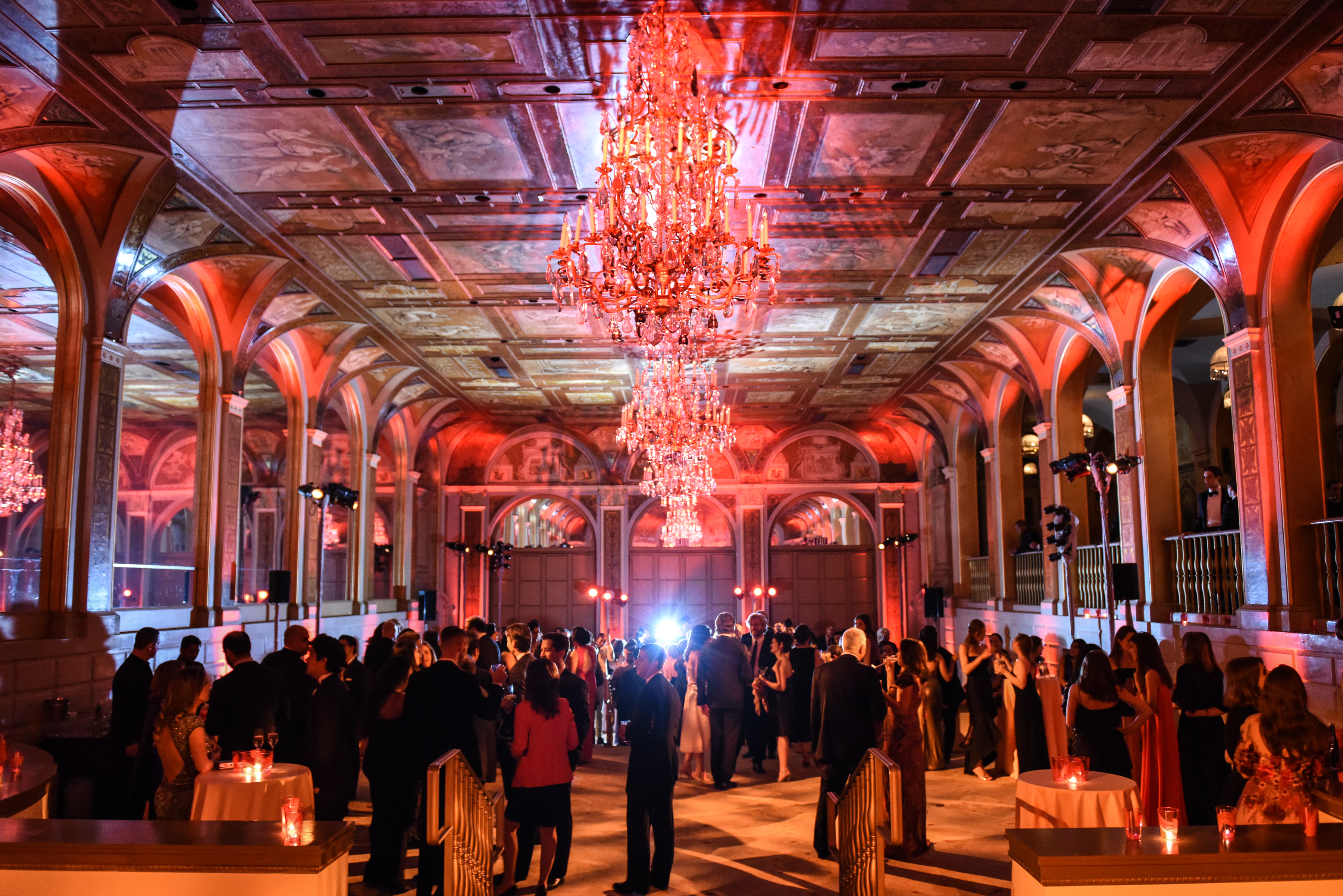 If the story of Lopez and Ramos recalls the best of the 1980s—bright colors, the renewed presence of the fashion industry—it also recalls a dark side of the decade. Both men died of AIDS, though Mr. Ramos survived into the '90s. A special dinner performance also evoked the fraught time. Members of The House of Xtravaganza, one of the underground voguing groups from the celebrated documentary, Paris in Burning, danced in all black.
Derrick Xtravaganza, one of the performers, told me that he was just "coming onto the scene" when Jennie Livingston and her crew were filming in the late '80s. "May they rest in peace," he said about many of the featured personalities, many of whom also died of AIDS. "I lost a lot of them. It still haunts me. But what I do now, it inspires me to push on as long as I can." When he's not dancing at galas or on the international scene, he works in healthcare. "Playing bingo with elders," he said.
Some guests stayed for the afterparty, a few even loosening up enough to dance. On the way out, all received Colombian coffee and an Isabel Toledo perfume, tokens of an elegant evening. In the elevator, two women alternated between Spanish and English. "You know how nice is life?" one asked. "Life is beautiful." Indeed.