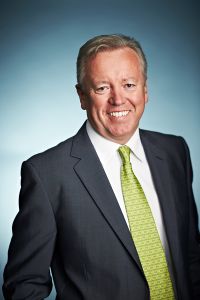 Did Advertising Age get spun by FleishmanHillard?
In a story last week on the agency's massive brain drain, FleishmanHillard CEO John Saunders told the trade mag that that "cost-cutting moves" had "eliminated certain roles."
But sources claim that none of the top executives in the Ad Age piece were laid off; in fact, nearly all resigned after Saunders took over from former CEO Dave Senay in November.  
And some of those ex-employees, in exclusive interviews with the Observer, are fuming.
"The need [for Fleishman] to say something so untrue feels ridiculous to me," one of them said. "I was shocked." Linking the names in the Ad Age story to cost-cutting "was clumsy," maintained another. "My first reaction was genuine surprise. And my second was concern was for my reputation. I couldn't believe they'd take this approach."
Fleishman also underplayed the bleeding from its top ranks, a third former employee said. Not mentioned in the Ad Age story, all of whom resigned in 2016: Guillaume Herbette, global vice-chair; Leslie Wheeler, former co-head of the firm's North American healthcare practice; Steve Noru, head of global media relations; Gerard Carney, global head of financial services; David Wickenden, Fleishman's global head of strategy.
"Everyone who left was high up in the agency's leadership. Everyone was a global lead or a creative lead. That speaks to a change in focus at the agency that no one was happy with," the former executive said.
Under Saunders, another source claimed, the agency was shying from creative risks in favor of "squeezing profits from every client to bolster [holding company] Omnicom's bottom line. It's setting them way in terms of their work and the kind of work they're going to get," the source said.
But in a meeting this week with the Observer, the affable Saunders dismissed that notion as "bullshit. Both my predecessor and I have been focused on reducing the cost of running Fleishman so I can devote all of our available resources to our clients. Have we been shaking things up? Yes. My priority is making sure our people have the resources they need to do the best job possible." Saunders reiterated that March 2016 had been the best month in Fleishman's 70-year history.
While Saunders wouldn't comment on the record about the layoff-vs.-resignations question, FleishmanHillard chief operating officer J.J. Carter denied the recent departures represent anything out of the ordinary. "Having the [Ad Age] article tally a year's worth of turnover for a company as large as ours seemed odd," Carter told the Observer. "We have 2,700 employees in 80 offices worldwide. There were a number of people listed in article, and the reasons for their departures are not consistent. Some were voluntary, some not. We don't discuss individual cases, and I can't speak to any of the names in the piece."
As the Observer noted in 2015's PR Power List, some of Fleishman's woes began when it dumped East Coast president Robert Dowling last year. Dowling had aggressively moved the agency into digital and content marketing—and, many felt, out of its legacy-firm inertia. "Robert was really leading strategic integration and a lot of forward-looking approaches to the market," a source said. "That went away after he left."
Dowling's now running Hudson Cutler, a next-generation marketing company. "I launched Hudson Cutler because we recognized that the industry needs a new business model," Dowling told the Observer.
Fleishman's not the only PR giant dealing with a mass talent exodus. The New York Times reported last week that "partners, employees, and clients" have bolted financial-services PR giant Sard Verbinnen after talks began to sell a 40 percent stake to Golden Gate Capital, a San Francisco-based private equity firm, for $60 million. SardVerbinnen did not respond to the Observer's request for comment.