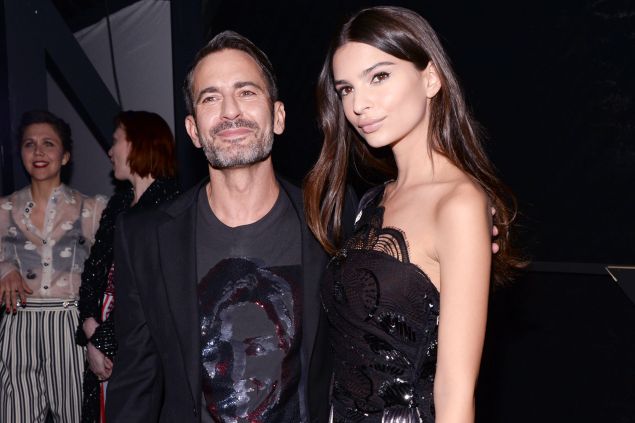 Thought it might not have the same celebrity visitors that once passed through its doors, the sleek Jean Nouvel-designed 40 Mercer Street is still a rather in-demand commodity.
At least, that's what the owner of the three-bedroom, 3.5-bath pad that designer Marc Jacobs once rented in the Soho condo is thinking, since it's back on the rental market for $34,000 a month.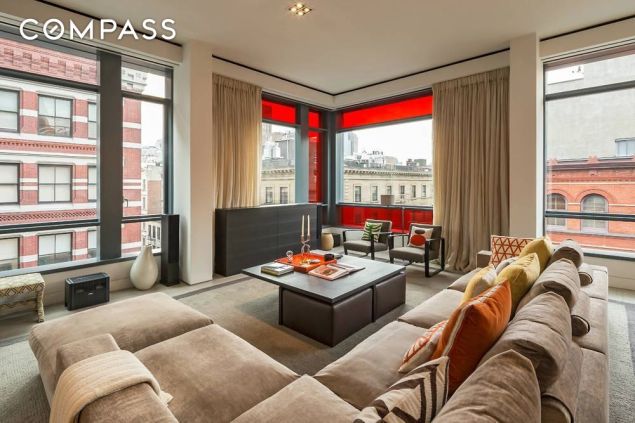 The 14-story Soho building was a celeb favorite for a while, particularly when Mr. Jacobs resided there—Meg Ryan rented a place there too, and Daniel Radcliffe bought a $4.3 million condo that he proceeded to almost immediately begin renting out.
Per the listing, shared by Compass brokers Adam Taylor and Chris Kastner, the space has floor-to-ceiling windows facing south and west, a custom kitchen, and custom-designed cabinetry and lighting–from the photos, it also doesn't look like it has gone through too many changes since the fashion designer actually lived there in 2009. It's also not too much more expensive–Mr. Jacobs reportedly paid $30,000 per month.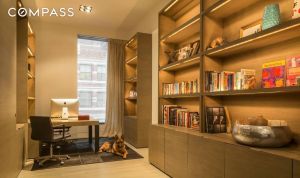 Though the fashion designer has since moved on to purchase a townhome in the West Village, this 2,500-square-foot loft in the Andres Balazs-developed building has plenty of other features that might not be found on the cobblestoned streets a bit further west, like the 24-hour doorman, pool, sauna, steam room, whirlpool, and the fitness center. Plus, any die-hard fashion fans of Mr. Jacobs get the added bonus of living where the celebrated designer may have thought up some of his 2010 collection. Maybe.
And while the loft might not come with a designer-approved wardrobe in any of the abundant closet space, that should be rather easy to remedy–it is, after all, located right in the middle of Soho.