TUESDAY, MAY 3
Opening: "Andy Warhol: Little Electric Chairs" at Venus
An important part of Andy Warhol's seminal "Death and Disaster" series—which also includes suicides, race riots and car crashes—the electric chair paintings were based on a news image of the deadly electric chair that was used to execute Julius and Ethel Rosenberg at New York's Sing Sing Correctional Facility in 1953. The gallery is presenting 18 of the colorful, little silkscreen canvases (created between 1964 and 1965), which will be exhibited in a specially designed space that simulates the original 1965 showing of the paintings at Toronto's Jerrold Morris International Gallery.
Venus, 980 Madison Avenue, New York, 10 a.m.-6 p.m.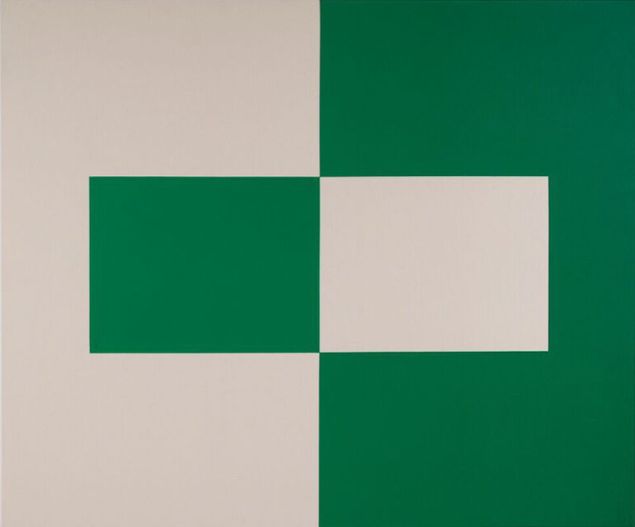 Opening: "Carmen Herrera" at Lisson Gallery
Inaugurating its spectacular New York gallery space in a new building under the High Line, the London- and Milan-based Lisson Gallery kicks off its impressive line-up of exhibitions in the city (Ryan Gander and Ai Weiwei are forthcoming in 2016) with a solo presentation of abstract paintings by Cuban-American artist Carmen Herrera. The hundred-year-old artist, who has been working in the same New York studio since 1954, offers a new group of her striking, minimalist canvases, all of which were created over the past two years.
Lisson Gallery New York, 504 West 24 Street, New York,10 a.m.-6 p.m.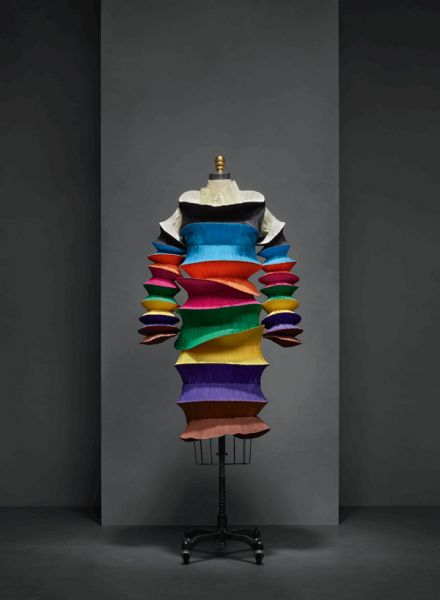 Opening: "Manus x Machina: Fashion in an Age of Technology" at the Metropolitan Museum of Art
An exhibition about the link between fashion and technology, "Manus x Machina" kicked off on Monday with The Met Gala, where actor Idris Alba, Apple product designer Jonathan Ives and singer-songwriter Taylor Swift served as the co-chairs with Vogue editor Anna Wintour. If you weren't one of the lucky people attending the Costume Institute's legendary ball, become a member or wait until the public opening to catch this futuristic show. It features more than 150 examples of haute couture and avant-garde ready-to-wear by some of the biggest names in the fashion biz from the early 20th century to the present, including Karl Lagerfeld, Yves Saint Laurent and Issey Miyake, to name but a few.
The Met, 1000 Fifth Avenue, New York, 10 a.m.–5:30 p.m., May 3-4 members only, opens to the public May 5, free with museum admission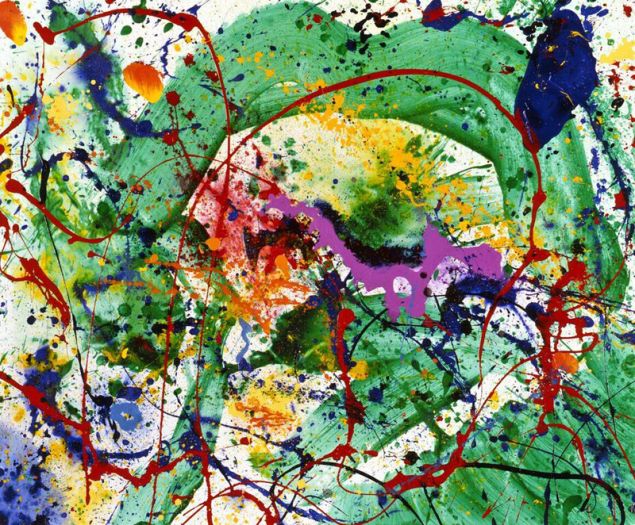 Fair: "Art New York and Context" at Pier 94
A sister fair to the venerable Art Miami, Art New York offers modern and contemporary art presented by nearly 90 international exhibitors, while the brand's Context fair features some 60 galleries displaying recent work by emerging and mid-career artists. Located alongside one another on the massive pier, the two fairs share a program of curated videos, sound art and site-specific projects, with Context highlighting art from Berlin at five participating galleries. Several of the city's cultural institutions will also showcase art there, including the New York Academy of Art, which will feature figurative work by its international students, and El Museo del Barrio, which presents an exhibition of modernist abstractions related to optical and kinetic art movements.
Art New York and Context, Pier 94, Twelfth Avenue at 55 Street, New York, 2-5 p.m., by invitation only, open to the public May 3-8, see website for times, $40
Opening: "Sebastian Brajkovic: Lathe" at Carpenters Workshop Gallery
For his first solo show in the States, Dutch designer Sebastian Brajkovic presents a selection of recent furniture pieces that he has created with the assistance of digital technologies and master craftsmen. Taking 18th century furniture archetypes as his point of departure, Mr. Brajkovic makes innovative tables and chairs that mix surreal forms with fine woodcarving, bronze casting and embroidered fabrics. His critically acclaimed Fibonacci chair spirally morphs its antique past into a futuristic form, while his Sleipnir bench combines five chairs into a centipede-like object that's bound to be a conversational piece in any collector's home.
Carpenters Workshop Gallery, 693 Fifth Avenue, New York, 4-7 p.m.
Opening: "Eric Fischl: Rift Raft" at Skarstedt
Perfectly timed to open during Frieze Week, Eric Fischl's first solo show with this gallery offers new figurative paintings of visitors to art fairs. The artist photographed the unsuspecting fairgoers with a camera and used the pictures as studies for his fictional portrayals. Although the anxious workers and browsers with laptops and smart phones are anonymous characters, the objects on view represent the art world status quo, with paintings, sculptures and photographs by Pablo Picasso, Roy Lichtenstein, Chuck Close, Tom Wesselmann, Keith Haring and Helmut Newton amusingly filling the exhibitors' booths. The artist takes his painterly observations to the point of critique with Rift/Raft, a diptych that juxtaposes people decadently lounging around art with refugees arriving on a beach, a scene taken from one of his earlier works.
Skarstedt, 20 East 79 Street, New York, 6-8 p.m.
Opening: "Bernard Frize: Dawn Comes Up So Young" at Galerie Perrotin
French artist Bernard Frize exhibits two new suites of abstract paintings from the past year, along with an earlier group of non-representational canvases that evoke traditional Chinese landscape paintings. For a new group of square paintings he pours paint, wet-on-wet, into resin—creating lush, flowing, abstract fields. For a second series of vertical abstractions, Mr. Frize utilizes brushes that are tied together to sweep over areas of multi-colored paint with a downward motion to construct rainbow-like strokes. Contrasting these abstract works are monochromatic canvases from the early 1990s that are made by brushing paint across the surface and then turning the structure over to let it drip down the resin-coated canvas, which slyly simulates the look of shan shui style paintings of mountain and water scenes.
Galerie Perrotin, 909 Madison Avenue, New York, 6-8 p.m.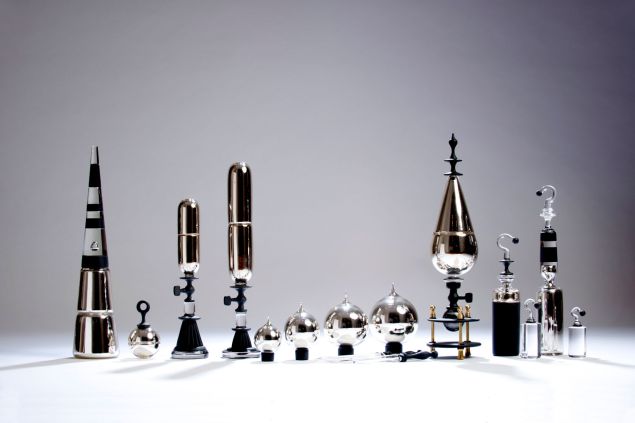 Fair: "Collective Design" at Skylight Clarkson SQ
Featuring 31 domestic and international galleries and 19 special programs, the fourth edition of the stellar design fair returns to its massive, ground level space in West Soho with a fresh point of view. Sporting a new entrance conceived by experimental Brooklyn designers The Principals to resemble glaciers adrift at sea, the fair mixes up its presentation of returning design stalwarts (Friedman Benda, R & Company) with art galleries like 99¢ Plus, which is presenting "The Lamp Show," and Bryce Wolkowitz Gallery, which is exhibiting a collection of new media works. Other highlights include an installation by Tokyo design collective Nendo, industrial design works by grad-students from the Cranbrook Academy of Art and "Collective Concept," a new program to introduce discoveries from the fields of lighting, furnishing, ceramics and textiles.
Collective Design, Skylight Clarkson SQ, 550 Washington Street, New York, 6-9 p.m., by invitation only, open to the public May 4-9, see website for times, $30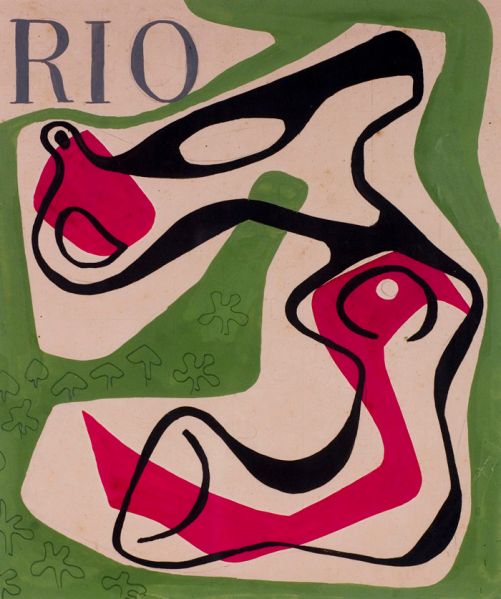 Opening: "Roberto Burle Marx: Brazilian Modernist" at the Jewish Museum
A celebrated Brazilian landscape architect, Roberto Burle Marx is best known for his Copacabana Promenade, a stylish mosaic pavement on the Rio de Janeiro beach and the gardens of Brasília, the dynamic capital of Brazil that was planned and designed by architects Lúcio Costa and Oscar Niemeyer. The son of a German-Jewish father and Brazilian mother, the designer was a true Renaissance man—equally accomplished as a painter, sculptor, theatre designer and creator of jewelry and textile designs. This survey features a selection of his paintings and drawings, floral and garden studies, costume designs, jewelry, ceramics and a 90-foot-long abstract tapestry. Photographs of the artist in his famous home, as well as objects from his varied collections and works by artists who are influenced by him, round out the comprehensive show.
The Jewish Museum, 1109 Fifth Avenue, New York, 7-8:30 p.m., by invitation only, open to the public May 6, free with museum admission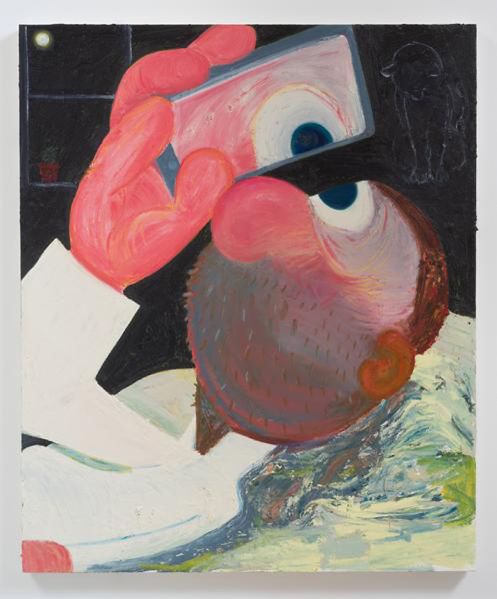 Opening: "Nicole Eisenman: Al-ugh-orgies" at the New Museum
This recent recipient of a prestigious MacArthur "Genius Grant" fellowship, who is also a two-time Whitney Biennial participant, is now getting the museum show she deserves. Known for her allegorical portrayal of sexual and comedic scenes, the Brooklyn-based artist often references art history in her caricatures of contemporary life. This survey looks at work created over the past 20 years, including large-scale paintings and new sculptures, which were made specifically for this show.
New Museum, 235 Bowery, New York, 7-10 p.m., by invitation only, opens to the public May 4, free with museum admission
WEDNESDAY, MAY 4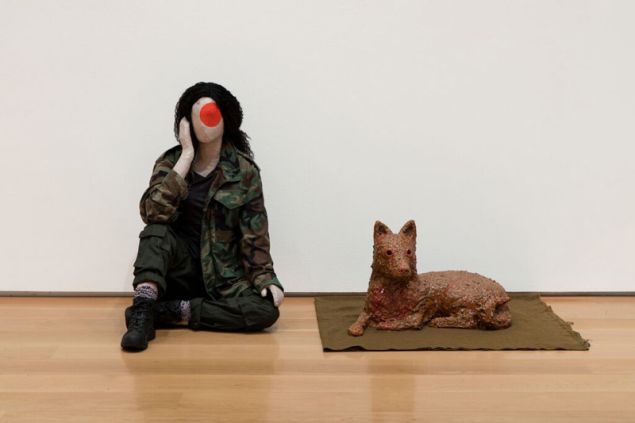 Fair: "Frieze New York" at Randall's Island Park
The main attraction of the week, the fifth edition of Frieze New York, features more than 200 exhibitors from 31 countries in its dynamically designed white tent on Randall's Island. Offering one of the best art fair presentations in contemporary art, Frieze mixes up its program with galleries showing blue chip artists, solo shows of 20th century artworks, sections for emerging art and special projects and talks, which make the visitors' experience even more rewarding. Standouts this year include Salon 94's and David Zwirner's female-focused booths; Matthew Marks Gallery's show of sculpture; David Wojnarowicz's multi-media installation from 1985 at P.P.O.W; and solo shows of Fred Wilson at Pace, William Kentridge at Marian Goodman and Melvin Edwards at Alexander Gray Associates, as well as a Frith Street's presentation of works by Cornelia Parker, which coincides with her current rooftop project at the Met.
Frieze New York, Randall's Island Park, New York, 11 a.m.-8 p.m., by invitation only, open to the public May 5-8, see website for times, $45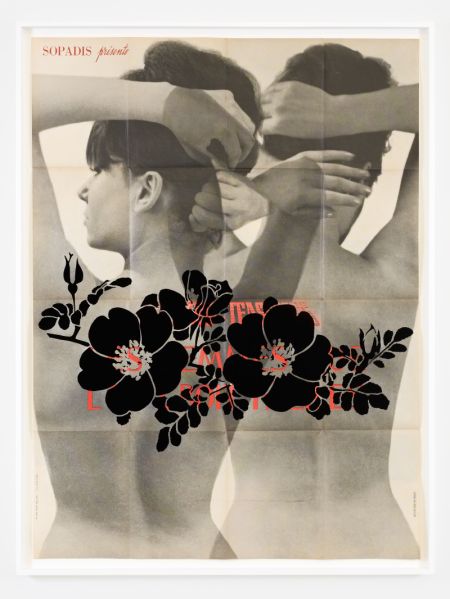 Fair: "Nada New York" at Basketball City
One of the art world's favorite fairs for emerging art, Nada New York returns to Basketball City with work from nearly 80 gallery exhibitors representing 44 cultural capitals around the globe, including 28 international project spaces. While most galleries are presenting group exhibitions of experimental work, there are a few notable solo shows, including conceptual works by Lucien Smith at Moran Bondaroff, Trish Tillman's ritualistic sculptures at Asya Geisberg Gallery and abstractions by Joe Fyfe at Galerie Christian Lethert. Daily performances and talks and a Sunday workshop, where visitors make wearable art from recycled materials with the Children's Museum of the Arts, add to the fair's downtown fun.
Nada New York, Pier 36 Basketball City, 299 South Street, New York, 12-4 p.m., by invitation only, open to the public, May 5-8, see website for times, $20

Opening: "Jasper Johns: Monotypes" at Matthew Marks Gallery
In advance of the catalogue raisonné of Jasper Johns' monotypes (which the gallery is publishing in 2017), this show offers 41 of the American master's monotypes from between 1978 and 2015. Monotypes, a more immediate form of printmaking that's a favored media of Mr. Johns, are made by drawing or painting on a hard plate and then transferring the image onto paper by pressing the two together, usually in a printing press. Highlights of the exhibition include a two-dimensional interpretation of his famous 1960 bronze sculpture of a Savarin coffee can filled with paintbrushes, an extended series of works exploring the use of the cross hatch as an abstract motif and four recent monotypes based on a Larry Burrows' photograph of soldiers taken during the Vietnam War.
Matthew Marks Gallery, 522 West 22 Street, New York, 6-8 p.m.
Opening: "Cindy Sherman" at Metro Pictures
The first new body of work from the now 62-year-old art star Cindy Sherman since 2012, these new pictures show the artist in the role of the aging starlet, straight out of classic Hollywood films. Employing costumes, wigs and make-up, Ms. Sherman transforms herself into grand dames and divas of another era. Shooting her theatrical portraits in front of a green screen, Ms. Sherman adds to the staged spectacle by digitally inserting backgrounds that complete the compelling narratives. Poking fun at her own star status, the images recreate Hollywood stereotypes of elderly women, from the hardworking mother and prim spinster to the bon vivant and harlot, in dreamy photographic settings that are perfectly matched.
Metro Pictures, 519 West 24 Street, New York, 1-6 p.m.
Fair: "Spring Masters New York" at the Park Avenue Armory
Notable for its unique hexagonal booth layout (designed by architect Rafael Viñoly) and its appealing mix of antiquities, fine art and design objects, the third edition of Spring Masters New York returns to the Park Avenue Armory with more than 60 international exhibitors. Highlights include a strong pairing of paintings by Matisse and Picasso at Hammer Galleries, an Egyptian mummy mask at Cahn International, bronzes of lovers and thinkers at Bowman Sculpture, Warhol's interpretation of Munch's The Scream at Waterhouse & Dodd and Yufuku Gallery's presentation of contemporary Asian ceramics and glass works. Seize the moment to see Spring Masters, as next year it will be replaced by a new joint venture between the fair's organizers and TEFAF, the venerable fine art fair from Maastricht.
Spring Masters New York, Park Avenue Armory, 643 Park Avenue, New York, 5-9 p.m., by invitation only, open to the public May 6-9, $30
Opening: "Asger Jorn: The Open Hide" at Petzel Gallery
One of the founding members of COBRA—a postwar avant-garde movement consisting of abstract artists from Copenhagen, Brussels and Amsterdam—Asger Jorn is famous for the spontaneous use of color and form in his experimental paintings, drawings and sculptures, made from the mid-1930s through the time of his death in 1973. For his first solo show in New York since 1993, the gallery presents a selection of paintings and works on paper by the expressive artist, including his powerful Portrait of Odilon Redon, the disturbing Untitled (Figures in a head) and the amusing La caresse atroce (The fiendish caress). The subject of a retrospective at the Guggenheim Museum in 1982, Mr. Jorn's work is less known in the States—a situation that this show, with its accompanying catalogue, hopes to correct.
Petzel Gallery, 35 East 67 Street, New York, 6-8 p.m.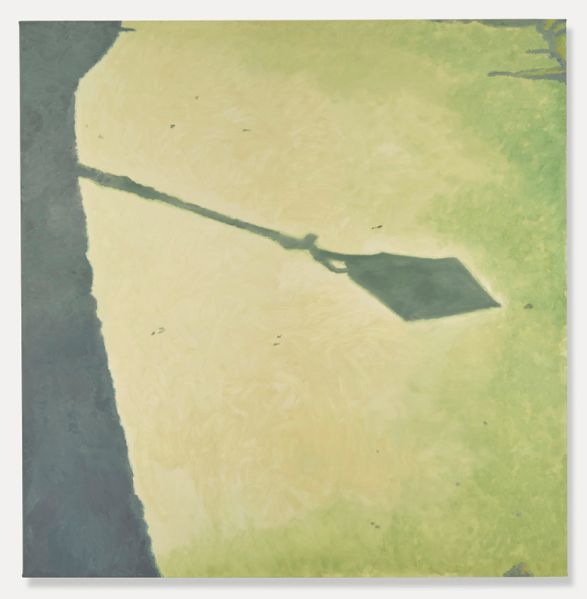 Opening: "Luc Tuymans: Le Mépris" at David Zwirner
One of the stars of the David Zwirner stable, Belgian painter Luc Tuymans returns for his 13th solo show with the gallery with a selection of new canvases painted over the past year. Taking images from the Internet, as well as his own manipulated iPhone pictures as a point of departure, the artist creates pale pictures that beautifully capture their subjects like fading memories. Referencing the cinematic work of French film-noir director Jean-Luc Godard through the title of one of his most famous movies, Le Mépris (Contempt), Mr. Tuymans reflects on the filmmaker's themes of isolation, melancholy and nostalgia in these paintings of murky waters and floats in a flower parade. Meanwhile, his titular painting from Le Mépris of a fireplace from the famous Villa Malaparte in Capri, Italy, where the film was shot, contemplates a real site from a fictional realm.
David Zwirner, 533 West 19 Street, New York, 6-8 p.m.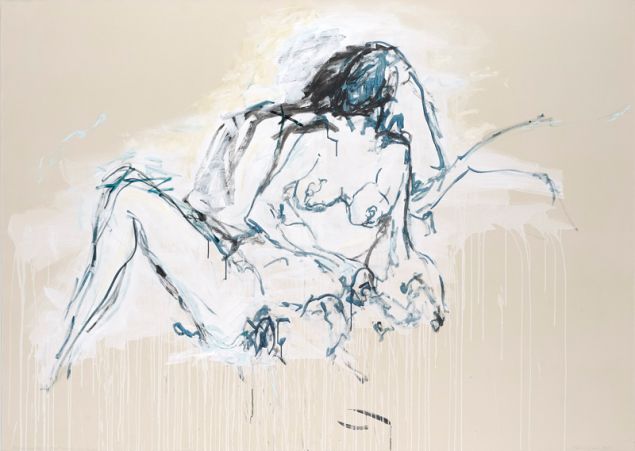 Opening: "Tracey Emin: Stone Love" at Lehmann Maupin
Fresh off the double solo show "I Cried Because I Love You" at the Hong Kong branches of both this gallery and White Cube, British artist Tracey Emin presents new work that continues the journey of self-discovery she wowed fans in Hong Kong with. Featuring paintings, bronze sculptures, neon, embroidery and works on paper, "Stone Love," which takes its title from David Bowie's love song Soul Love, explores the artist's intimate side via expressive depictions of female nudes modeled after both her own body and historical photographs. Meanwhile, the neon works glowingly capture Ms. Emin's romantic ramblings in her own handwriting and the embroidered pieces reproduce her erotic watercolors on a grand, inviting scale. When visiting, be sure to catch the solo show of the artist's new monotypes at Carolina Nitsch Project Room, right next door.
Lehmann Maupin, 536 West 22 Street, New York, 6-8 p.m.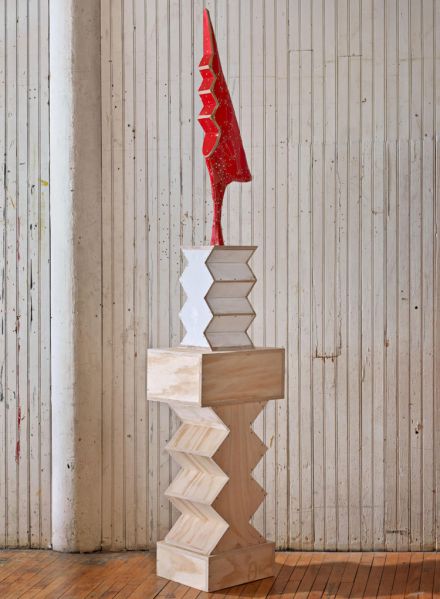 Opening: "Tom Sachs: Nuggets" at Jeffrey Deitch
With simultaneous solo shows at the Noguchi Museum and the Brooklyn Museum—and now this one-person outing marking the return of Jeffrey Deitch's eponymous gallery—Tom Sachs is having a bit of a revival (not that he actually needed one). Forever famous for his 2012 extravaganza "Space Program: Mars," which transformed the Park Avenue Armory into the red planet, the artist has concocted new versions of his signature everyday objects and modernist masterpieces out of low-tech materials in this, his first show with the gallery. Highlights include an interpretation of Brancusi's sculpture Le Coq (The Cock), made from plywood, resin and sheet metal screws rather than marble, and recreations in paper and epoxy of laundry baskets and milk crates, common objects that Mr. Sachs sees as masterpieces of modern design.
Jeffrey Deitch, 76 Grand Street, New York, 6-9 p.m.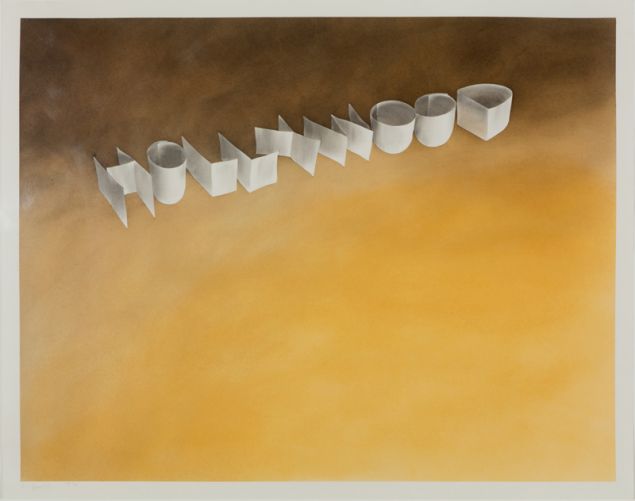 Opening: "Ed Ruscha: Ribbon Words" at Edward Tyler Nahem Fine Art
This survey show of "ribbon word drawings" brings together more than 50 of the California Pop Art artist's word works made with gunpowder, graphite and pastel between 1966 and 1973. This group of seminal works, which have been lent  by both museums and private collections, features such pieces (and words) as Pussy and Respect from 1966, two versions of Sin from 1968, Hollywood and Honk from 1970 and Corrosive Liquids from 1973. Curated by Dieter Buchhart, an Austrian expert on modern and contemporary art, the show offers a time capsule of desires, observations and current events from this period in the artist's life while also revealing Mr. Ruscha's amazing skill as a draughtsman—as well as his marvelous wit.
Edward Tyler Nahem Fine Art, 37 West 57 Street, New York, 6-8 p.m.
FRIDAY, MAY 6
Fair: "1:54 Contemporary African Art Fair" at Pioneer Works
The second edition of 1:54 Contemporary African Art Fair, a showcase for contemporary African art and cultural production, brings the work of more than 60 artists from the continent and diaspora to Pioneers Works' stylish space in Red Hook. Originated in London in 2013, this New York edition features 17 international galleries, including David Krut Projects (Johannesburg and New York), Galerie Anne De Villepoix (Paris), Art Bärtschi & Cie (Geneva), Richard Taittinger Gallery (New York) and Sabrina Amrani Gallery (Madrid). The fair also contains special projects, a program of talks and performances, a lounge created by designer Stephen Burks, a pop-up restaurant manned by star Senegalese chef Pierre Thiam and books on both the African and African-American art scenes at PW's bookstore.
1:54 Contemporary African Art Fair, Pioneer Works, 159 Pioneer Street, Brooklyn, 2-9 p.m., by invitation only, open to the public May 6-8, $20 
Opening: "Antony Gormley: Construct" at Sean Kelly
Exhibiting new works alongside key early pieces, British sculptor Antony Gormley returns to this gallery for his fifth solo show. Occupying both floors of the massive gallery, the exhibition features one of the first works that the artist made of his own body using a plaster mold and a lead skin, titled Bridge, from his 1985 series Bodycases, and a new work that takes the grid of horizontal and vertical lines in Bridge as the point of departure for a freestanding sculpture that maps the internal volumes of the body. These works are joined by five new monumental sculptures of the body (as interpreted through interlocking steel beams) and two new Blockworks that translate the body into a network of rectangles to construct seemingly architectural realms.
Sean Kelly, 475 Tenth Avenue, New York, 6-8 p.m.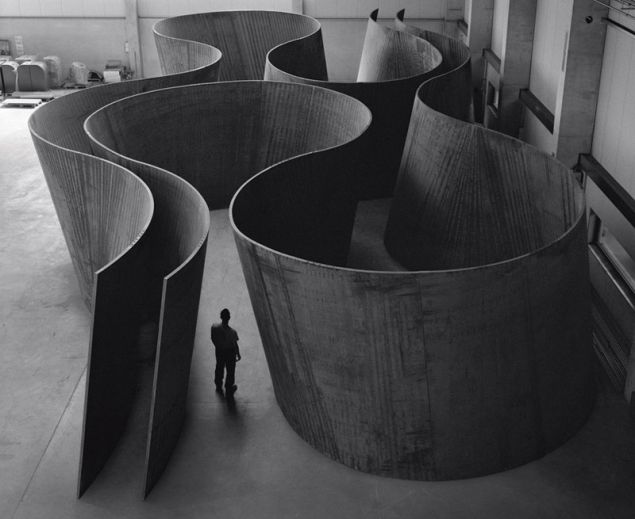 Opening: "Richard Serra" at Gagosian Gallery
Presenting four large-scale steel sculptures and an installation drawing by the famous American minimalist artist, this double-header (at Gagosian's West 21 Street and West 24 Street spaces) is the first solo sculptural show Mr. Serra has had at a New York-based Gagosian since 2014. Back then he exhibited solid plates and blocks of steel at one space and a single curvilinear, cavernous steel sculpture (pictured here) at the other. The works for this exhibition are being kept under wraps, but with the artist's past history and hints at pieces through titles such as Above Below Betwixt Between and Every Which Way, expect to be wowed by both the work on view and the crowd of art world cognoscenti and celebrities at both openings.
Gagosian Gallery, 522 West 21 Street and 555 West 24 Street, New York, 6-8 p.m.
SATURDAY, MAY 7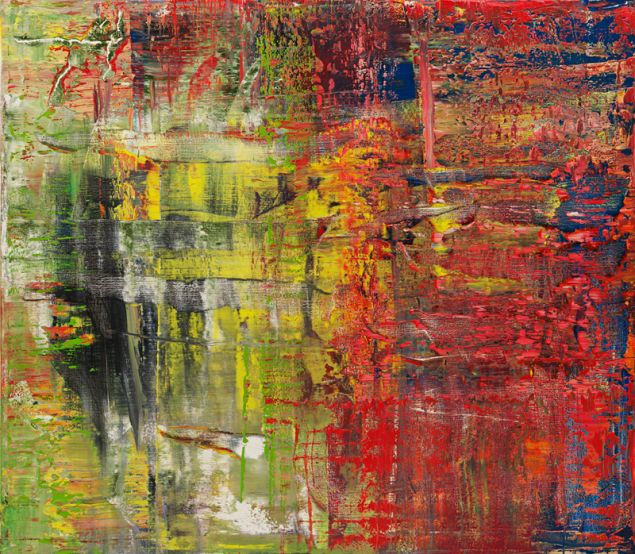 Opening: "Gerhard Richter: Paintings and Drawings" at Marian Goodman Gallery
This major survey of new works from the past five years presents this German conceptual artist at his best, with paintings on the back of glass from 2010, recent over-painted photographs, a new group of abstract drawings and a new cycle of paintings from his famous Abstraktes Bild series. Made by moving paint across the canvas with a squeegee, the abstractions have consistently held the record price for a painting sold at auction by a living artist over the past five years, with the highest one selling for $44.52 million at Sotheby's London in 2015. Beyond the monetary value of his work, Mr. Richter is considered one of the most influential artists of his generation, for both his abstractions and his postmodernist use of photographs and found imagery as painting subjects (which will also be exhibited in this show).
Marian Goodman Gallery, 24 West 57 Street, New York, 10 a.m.-6 p.m.
SUNDAY, MAY 8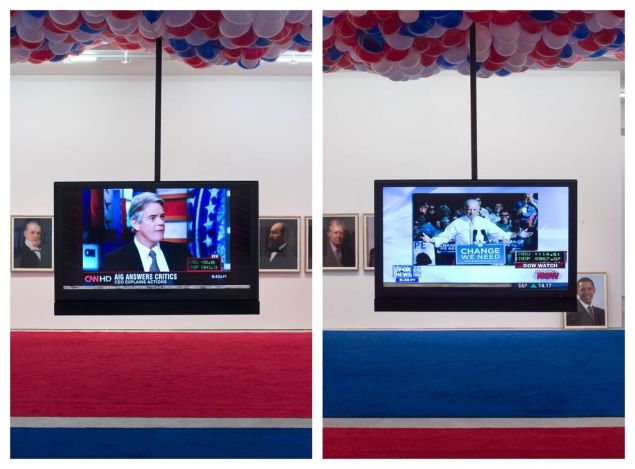 Opening: "Jonathan Horowitz: Occupy Greenwich" at the Brant Foundation Art study Center
Though he scored a big hit with his project of paying 700 people $20 each to paint black dots on white canvases at last year's Frieze New York, Jonathan Horowitz is best known for his post-Pop art appropriations, consumerism critiques and politically engaged installations and videos. For his solo show at Peter Brant's converted barn in Connecticut, the artist will exhibit a bit of everything he's made over the past eight years, which is presented as a reflection of President Obama's time in the White House. His video installation November 4, 2008 restages the day that Obama was elected president with television footage from CNN and Fox News, while his sculptural installation Free Store invites visitors to take something if they leave something, a kind of cultural swap-shop that may just land you one of the famous Brant Brothers' throwaways.
The Brant Foundation Art Study Center, 941 North Street, Greenwich, CT, 12-5 p.m., by invitation only, open to the public May 9