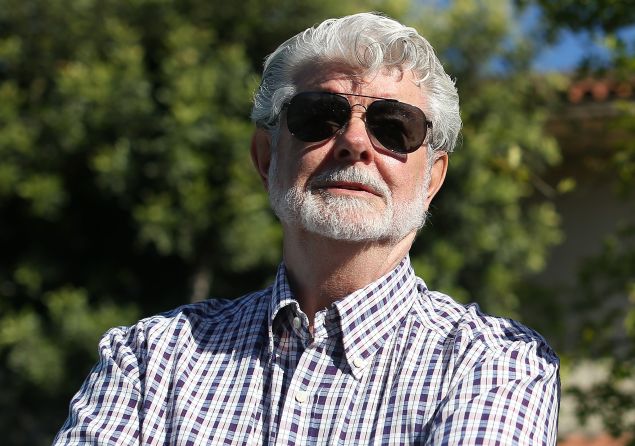 If things in Chicago don't work out, George Lucas could take his museum to San Francisco. The Star Wars creator is working on a back up plan in case Chicago rejects his Museum of Narrative Art. The director has been talking with San Francisco mayor Ed Lee about a possible move to Treasure Island, according to SFGate.
Wrecking ball headed for LES alternative arts space ABC No Rio. The pioneering art space's board members have planned for some time to raze the crumbling tenement building that's housed No Rio since 1980, and impending construction next door has given the group an extra push. No Rio plans to build a new, "environmentally friendly" building on the same lot.
Helsinki embraces a museum boom. The Guggenheim Helsinki is on is way, but in the meantime the city has also opened the new Helsinki Art Museum and the Helsinki City Museum. "Helsinki is enjoying a boom in museums. The city believes in culture, we are increasing our cultural budget, not cutting it," said deputy mayor Rita Viljanen.
Phillips raises rates on buyer's premiums. The auction house is raising the fees it tacks on to final auction hammer prices. "At a time of growth and expansion for Phillips, the increased revenues flowing from this change will enable us to make further investments in the business and to continue delivering excellent service to clients in the categories we serve," said Phillips in a statement.
Leading New York design gallery Wyeth partners with Sotheby's for 20th anniversary auction. The premier boutique specializes in American, European and Scandinavian modernist design, which include "museum-quality masterpieces" and "anonymous industrial objects of great virtue." The showroom is about to open a new Tribeca location this Spring, and for the occasion is teaming with Sotheby's for a sale of 200 works from its collection.