[youtube=https://www.youtube.com/watch?v=K80wubF9g9A&w=420&h=315]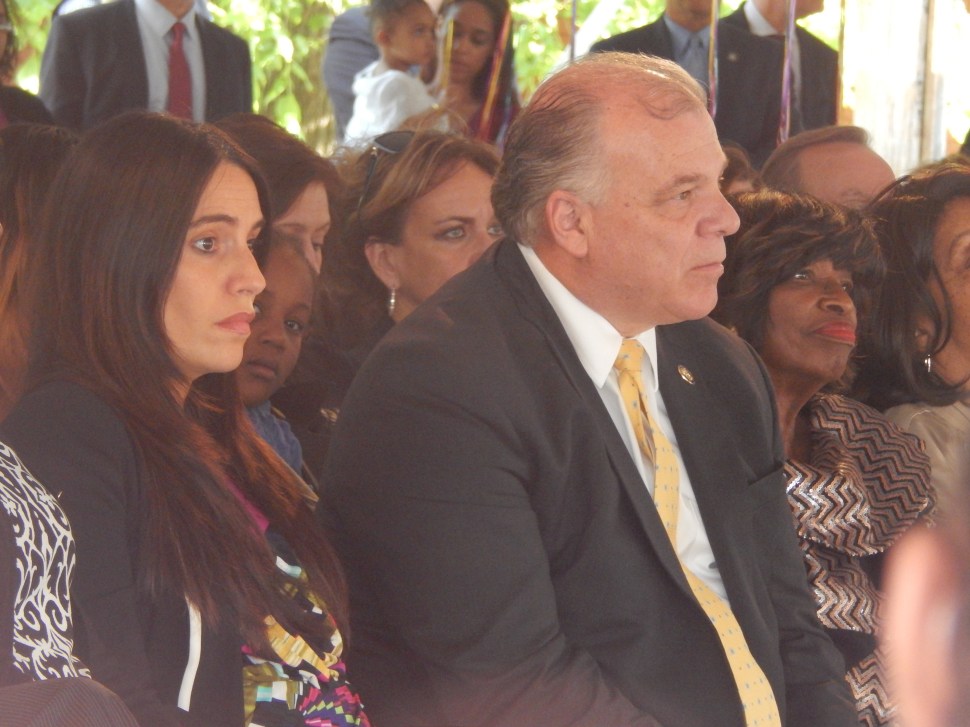 NEWARK – The  unmistakable Green Arrow-Black Canary political optics around Senate President Steve Sweeney and Senator M. Teresa Ruiz (D-29) have had the chattering classes nattering for years about the prospect of a 2017 statewide ticket for the two South and North state brand names.
Tonight at the North Ward Center's Night of Hope, the senate allies sat side by side in the front row and paid tribute to each other, publicly strengthening those useful regional ties that may come into play next year when Sweeney tries to get the line in critical Essex County.
Chair of the Senate Education Committee, Ruiz serves as vice chair of the county organization here, incidentally; and holds the office of deputy chief of staff to powerful Essex County Executive Joe DiVincenzo.