Gotham's second season finale, entitled 'Transference,' which I'm not entirely sure is a real word, was one of the most confounding things I've ever seen on a screen–big, small, or otherwise. So very little of it made any narrative, emotional, or moral sense that it actually rounded back on itself, becoming such a pure form of "so bad it's good" entertainment that when I tried explaining to a friend its beauty I blacked out due to pure frustration. Lost a whole hour. I feel faint now, just holding it together in my head. If this recap devolves into a series of repeating letters it's because I passed out on to my keyboard (which, if I'm not mistaken, is how every line of Fish Mooney's dialogue is written as well). How do you describe 'Transference'? How could you? They should have sent a poet. A poet who is really, really bad at writing poetry.
This episode flew, dare I say bat-like (blindly and with crazy flapping noises), over the line between brilliant and dumb so many times, that I actually have to use a visual guide to keep track. First, over the dumb line into:
————————————DUMB————————————-
This is not the first time Jim Gordon has saved the day by throwing a cup of water onto a highly volatile surface. Take a second to process that, the fact that Gotham's writers decided they needed to go back to the well for a plot device, and then literally went to a well, filled a bucket with water, and then poured it on to a nuclear bomb. You might remember the season one episode "What the Little Bird Told Him," when a man named The Electrocutioner crippled the entire Gotham City police force with an electricity suit he made from dumpster parts, before Hero Cop James Gordon grabbed the nearest mug of liquid and put an end to all the light-bulb based villainy.
'Transference' upped the ante from lightning-suit to "atomic bomb underneath Arkham Asylum," which I am 99 percent sure is the same prop bomb from The Dark Knight Rises. Can you imagine if Christian Bale's Batman, JUSTICE-voice and all, swooped in and defeated Bane with a Super-Soaker? Because that's more or less what happened here. However!
———————————-BRILLIANT———————————–
While the real Jim Gordon is disarming bombs using tactics he picked up from watching The Wizard of Oz, Basil Karlo's feux-Jim is hanging around the GCPD station making absolutely zero attempts to fit in. Look, Gotham's strongest trait has always, always been its cast, and good for Ben McKenzie for just going for it as the fake Jim Gordon. I've never wanted to high-five that dude more in my life, and I've seen like three episodes of The O.C.
I also loved that both Harvey and Barbara…wait, hold on…
————————————DUMB————————————-
…why is Barbara Kean–known psychopath, mass murderer, and associate to the teenage clown that massacred half the police force–allowed to chill in the city's police hub like it's water under the bridge? Because she took an extra long snooze in an insane asylum? Sorry, as I was saying…
———————————-BRILLIANT———————————–
…I love that both Harvey and Barbara weren't fully sure there was something wrong with Jim until he showed signs of interest in things like "sex" and "fun" and "things other than police work and wearing ties."
Also fantastic were the scenes between Jim and Hugo Strange back in Arkham, where Hugo gets Jim high enough to admit he probably could have been a better boyfriend to his ex. Been there, buddy. A surprising, consistent high-point of season two has been face-to-face debates between characters, doubly so when one half of the conversation involves BD Wong. Man, his time in the Gotham-verse has been stellar. Someone should send that man a damn fruit basket for somehow elevating the character past the cliche evil scientist, an amazing achievement on a show like Gotham. (Does BD Wong like fruit baskets? If anyone knows email me at SoWongItsRight@fanmail.com)
But like I said, we finally get another level to Strange in the finale, with his surprisingly tender reaction to the Court of Owls demanding he blow his creations to smithereens. Yeah, dude is a psychopath, and pretty okay with murder, but in the end he's developed a fatherly sort of bond with the grotesque abominations he created in his basement laboratory. Been there, buddy.
————————————DUMB————————————-
Haha did this show just try and tell me that if you stand between a freeze-ray and a flamethrower the two will cancel out and you'll be fine? That's like…something that can only be responded to with this flustered Harvey Bullock face.
———————————-BRILLIANT———————————–
Cory Michael Smith is a perfect Eddie Nygma. My only wish for next season, besides all this stuff I have in my Gotham season 3 Wish Journals, is that we get Eddie out of Arkham and into a more complex story. I'm talking Saw-traps. I'm talking "Solve this riddle or the school bus full of puppies drops into the piranha tank." How do we set that up? I don't know, he's the super genius. I just write about the show online / am available any time if FOX needs someone to play a henchman in green spandex. I mean, already HAVE the spandex.
————————————DUMB————————————-
With that said, "Who runs Indian Hill?" is not a riddle by any stretch of the imagination. That is a question. It's not even a trick question! How long do you think the Riddler character would have stuck around if he burst onto the comic scene like: "Hey BATMAN! What is 7 times 9?" Batman would have answered by punching him into a coma 63 times.
———————————-BRILLIANT———————————–
I'm intrigued by that ending, for sure (not dime novel haired Bruce Wayne, we'll get to that), because it so neatly leads to a chaotic season 3. Jim is leaving to (finally) talk to Lee just as an entire bus filled with monsters has been unleashed on to the city. Like, did he even prep Harvey on the best way to lightly toss a cup of water? Don't think he did. The city is fucked.
————————————DUMB————————————-
Am NOT intrigued that somehow, against all of my hopes, dreams, and desires, this show is once again about Fish Mooney. Fish, as a character, single-handedly brought back every negative habit this show dropped between seasons one and two. Every line from Jada Pinkett-Smith's mouth seems like it was written by a 14-year old on a playground auditioning for MTV's Yo Mama nine years after that show was cancelled. "Your mom may be number 13, but I'm Fish Mooney, bitch." 
And why do we have to drag Oswald back into this? Over two seasons worth of material Robin Lord Taylor has taken our future-Penguin on an insane, from lackey to crime-lord, finding his father, his self-worth, and even for a brief moment his sanity along the way. But sure, let's bring this thing back to square one, baby. I will bet you any sum of money you can name that season 3 begins with Oswald holding Fish's umbrella again. I will bet you the entire bag filled with money Jim left in the road that one time.
———————————-BRILLIANT———————————–
I'm deeply in love with the fact that Butch's new role seems to showing up with the largest, most inexplicable weapon possible. I hope this escalates to ridiculous levels. I hope season 3 ends with Butch inside one of those robots from Pacific Rim.
As always, let's run down every reference, fact, and nugget of Bat-history brought up in the season 2, episode 22, "Transference."
THOMAS WAYNE, JR?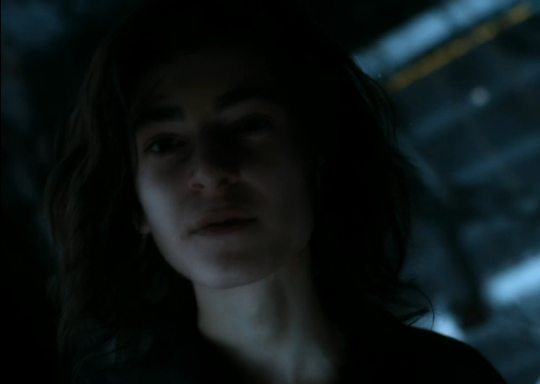 The history of the brother Bruce Wayne never knew he had is a bit convoluted. He's only Bruce's "brother" in the sense that he's a murdered who died and was revived by the Court of Owls, whose claims of being the younger Wayne might have something to do with the fact he's insane. Also, he usually dresses like an owl. And calls himself Owlman, because coming up with creative superhero names does not run in the Wayne Family.
But sure, if we're going to introduce a Wayne-sibling why not switch it up from the usual alt-dimension, ressurection bit and just have him be a clone created by a mad scientist. The awful wig they stuck on David Mazouz is just icing on the cake. A cake I would choose not to eat because that cake's hair looks terrible.
UHHHHH….WHAT?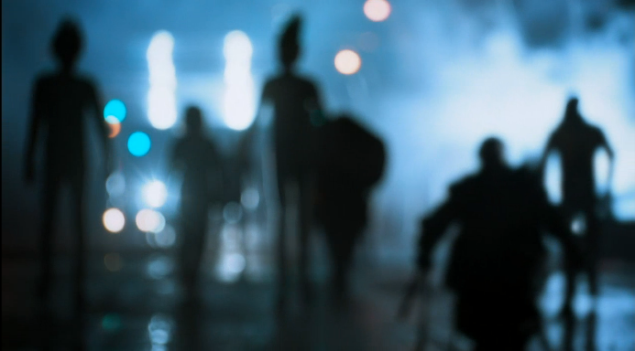 Look, not sure we could accurately ID any monster that stepped out of that bus, besides Killer Croc (and, possibly, the laughter of Jerome?). It's like Velma trying to find clues after she loses her glasses: ya' just can't do it with any kind of accuracy. But wild speculation? Sure, why not. Screw it, let's say those two tall, chess-piece looking mother-f*ckers up there belong to the Royal Flush Gang, a group of Batman Beyond villains who were raised in a test lab and given individual powers. And, also, they're playing card-themed. Everybody needs a theme. Does this eyeball look a little like the ace of clubs to you?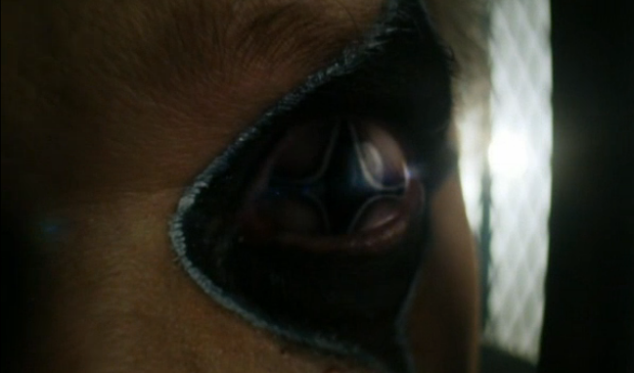 Yep. You heard it here first. Royal Flush Gang. Coming to Gotham season 3.