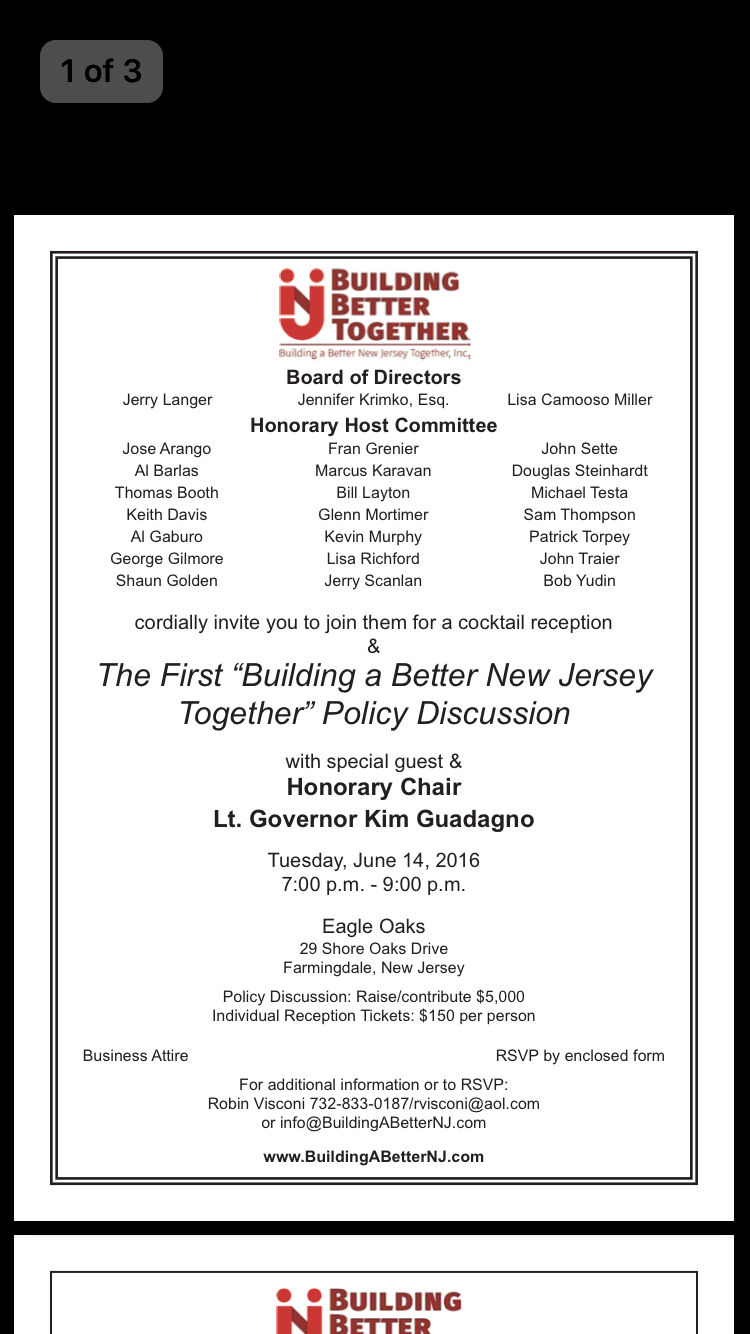 It's over.
That's the message Kim Guadagno fan club Building a Better New Jersey wants out there, with an invitation to a policy discussion the group released today.
In terms of power projection, the names on the invite indicate a deep level of establishment support for Guadagno, widely seen as the establishment frontrunner for a 2017 gubernatorial bid.
If county chairs are the keys to county lines, and county lines the foundation of campaigns and elections success in New Jersey, consider the power that will abide in that room at the Eagle Oaks in Farmingdale that night.
The honorary host committee for the June 14th event include:
Jose Arango (Hudson County GOP Chairman)
Al Barlas (Essex County GOP Chair)
Tom Boothe (Camden GOP Chairman)
Keith Davis (Atlantic County GOP Chairman)
Glenn Mortimer (Union County GOP Chairman)
Al Gaburo (Somerset County GOP Chairman)
George Gilmore (Ocean County GOP Chairman)
Shaun Golden (Monmouth County GOP Chairman)
Bill Layton (Burlington County GOP Chairman)
Jerry Scanlan (Sussex GOP Chairman)
John Sette (Morris GOP Chairman)
Sam Thompson (Middlesex GOP Chairman)
Pat Torpey (Hunterdon GOP Chairman)
Bob Yudin (Bergen GOP Chairman)
John Traier (Passaic GOP Chairman)
Doug Steinhardt (Warren GOP Chairman)