Paul Allen has a new neighbor!
The entire fifth floor of the J.E.R. Carpenter-designed 4 East 66th Street has sold, just a few months after it was put on the market.
The 7,500-square-foot spread was listed by hedge funder Daniel Nir, who founded Gracie Capital, and his wife, Jill Braufman, for $48 million in January. The buyer was clearly very enthusiastic about the four-bedroom, five-bathroom pad, since they've actually paid more than the listing price; purchasing the palatial apartment for $52 million.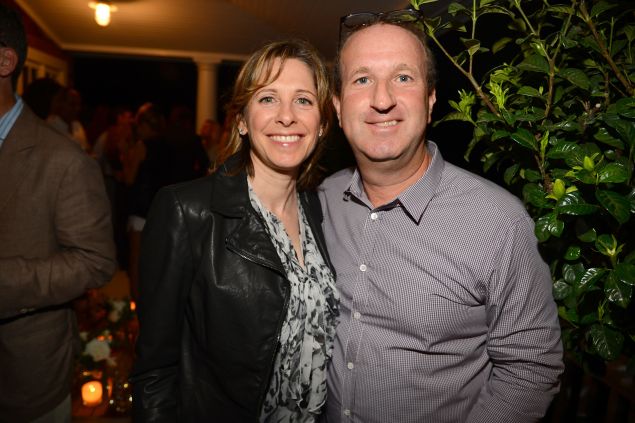 We can see why the buyer, currently known simply as 4 East 66th #5, LLC, was so taken with the home. Along with ceilings that soar more than 12 feet high, it has a private landing, paneled library, drawing room two wood-burning fireplaces, and a master suite that is the result of a three-bedroom combination, and includes a private sitting room, wood-burning fireplace, and his and hers baths. They also have the pleasure of calling Microsoft co-founder Mr. Allen a neighbor—he owns the duplex penthouse of the co-op.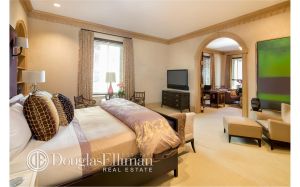 The listing, held by Douglas Elliman broker Sabrina Saltiel, also notes that the full-floor apartment has a "square" dining room with "oblique park views." Good thing it wasn't a rectangular one! Each of the three additional bedrooms has an en-suite bath, and the breakfast area of the kitchen features "one of the loveliest views of the Park over the adjacent synagogue," the listing coos—the building shares the block with Temple Emanu-El.
While we might not know too much about the buyer than that he/she likes bland limited liability company names, the co-op board at the limestone building also known as 834 Fifth Avenue is notoriously tough. So along with all the luxuries that come with owning a unit in the building, the buyer has the satisfaction of being among the chosen few permitted to do so.