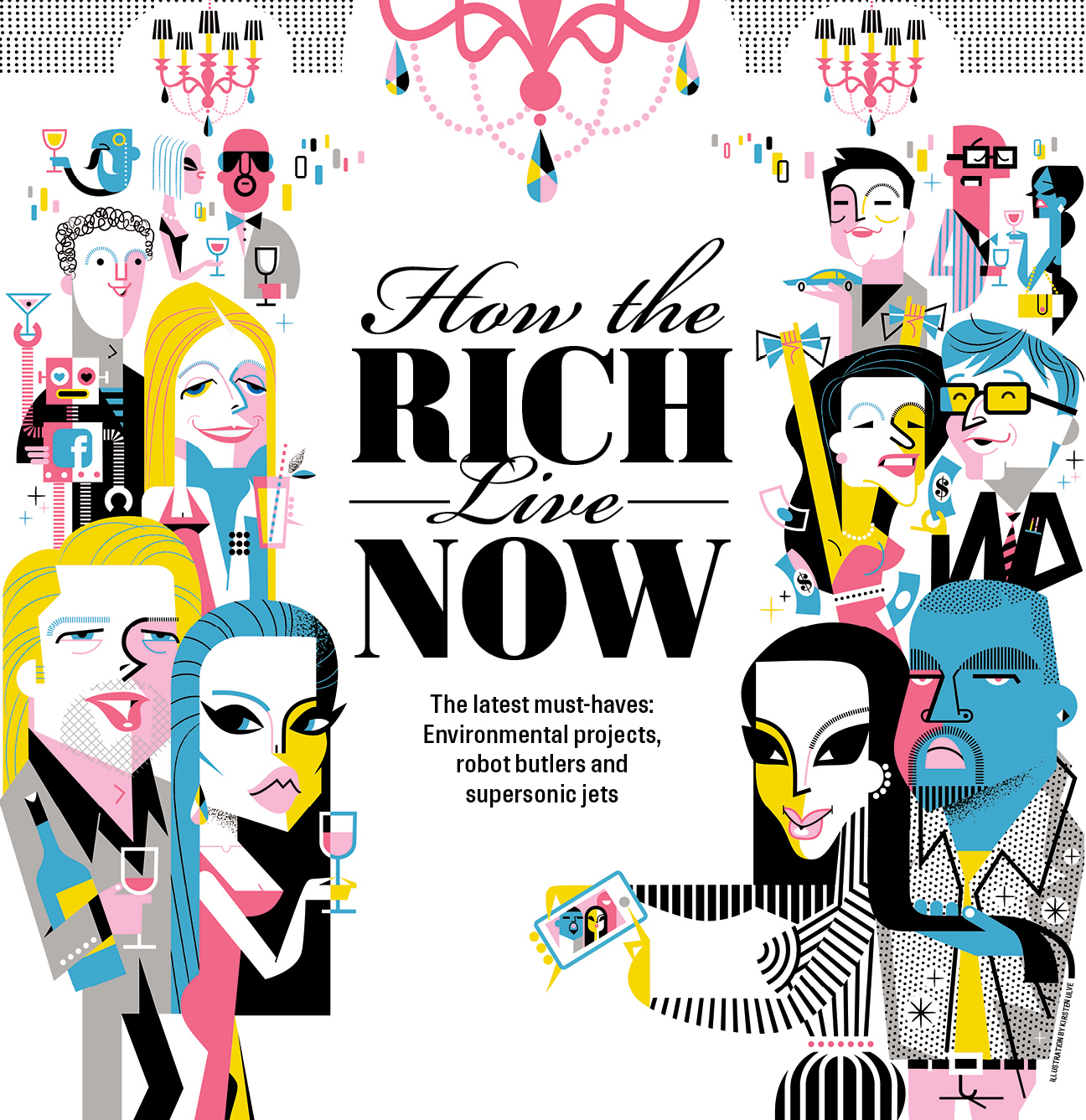 The world is fascinated by the lifestyles of the rich and famous, but what about those ultra-high net worth individuals who leave no digital footprint? The .001 percent of the 1 percent hide their online activity, stay on private islands and build off the grid. Their spending habits have changed dramatically over the past 10 years. Now, heading up a nonprofit isn't enough; alongside at least one foundation, other modern multi-billionaire must-haves include a sustainable farm, a private school for their own children or a small industry or agricultural project in a developing country.
Wealth-X is a consultancy in the field of "wealth intelligence," providing marketing strategy for luxury clients with ultra-high net worth individuals, or UHNWI, as buyers. David Friedman, the president of Wealth-X, believes the roller coaster ride of life spent watching the capital markets has led to the UHNWI embracing, more than ever, the concept of control. 
"Behind much of the general ethos now is the desire of the super-rich to control their environment, including investments, philanthropy, family and other adjacent lifestyle concerns. Investing in farms, for instance, encapsulates all this while also potentially making money."
Alongside private farms, farmland in developing countries is also a hot investment. The Bill & Melinda Gates Foundation has devoted more than $2 billion researching and implementing new agriculture technologies in sub-Saharan Africa and South Asia. Alongside rural investment comes ecotourism. Some have taken the concept of sustainable ecotourism to the next level by creating their own towns. In Panama City, teens pay to intern on a sustainable, urbanist settlement, Kalu Yala, founded by developer James Stice. "Technology has created a constant window to the world on our laptops and phones, but left us feeling disconnected from nature and each other. Sustainability and ecotourism offer the chance to genuinely reconnect to what moves us," said Mr. Stice.
Along with forward-thinking internships, new, exclusive schools are appearing, started by billionaires who want their children to attend regular—albeit with spectacular syllabuses—school with other children, instead of being locked away with private tutors. Elon Musk founded Ad Astra in Los Angeles where there's no distinction between grades for his own children and the offspring of SpaceX employees. While Exeter and Andover are still the pinnacle of private education, they're staid in comparison to such institutions.
Palm Beach, Fla., billionaire Jeff Greene founded the Greene School in South Florida for his children, with classes on how to succeed in the global economy. The school will teach multiple languages and emphasize STEM. He's following a familiar model. Billionaire Bill Koch spent $60 million to start Oxbridge Academy of the Palm Beaches, with one of the country's few high school polo programs. Mr. Koch founded the school so he would not have to send his children to school in the Northeast. This education process continues well into adulthood. Nicolas Berggreun, nicknamed "the homeless billionaire," started a secular monastery where rich folks can gather to discuss philosophy and government.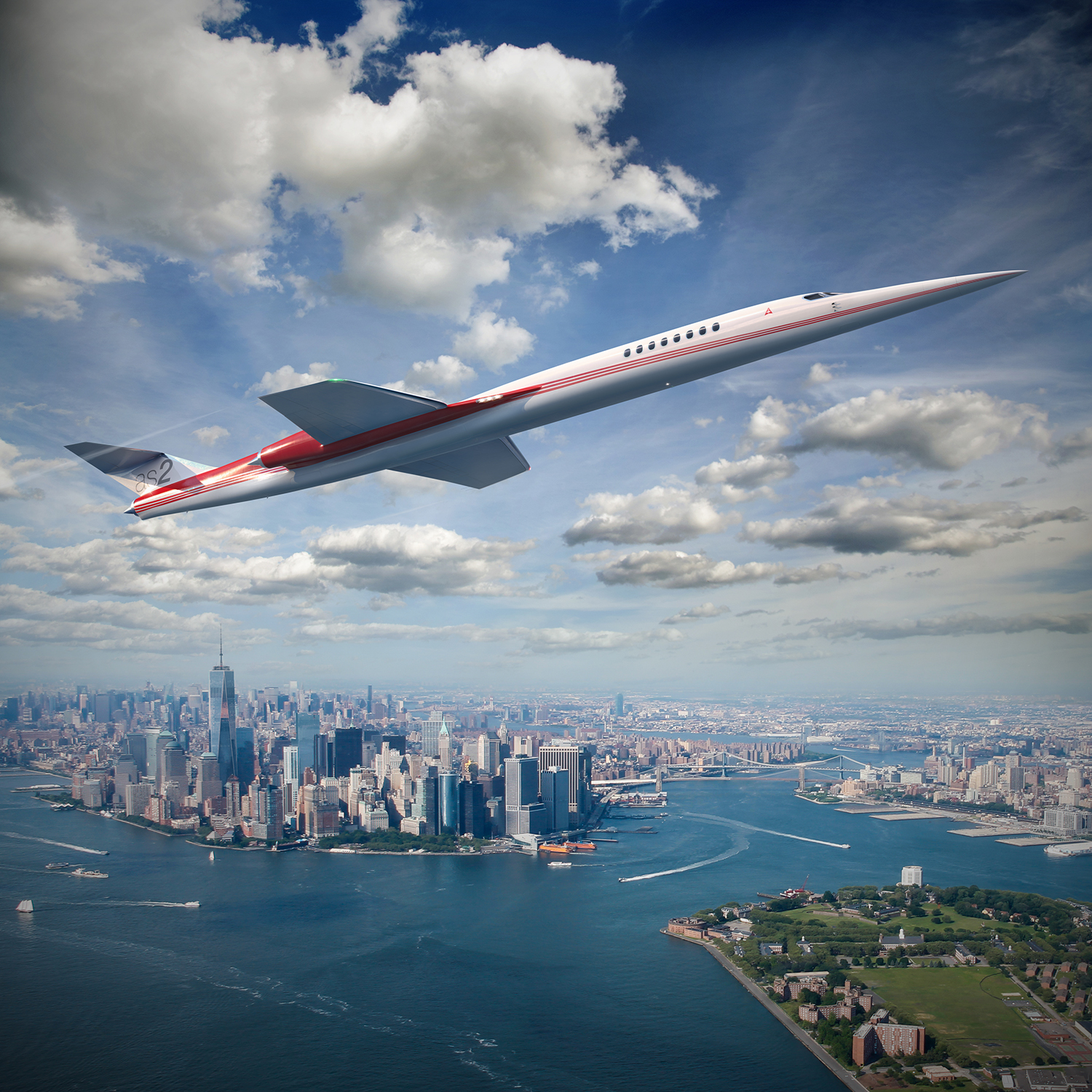 "The super-rich are emboldened by a fresh sense of what they want," added Mr. Friedman. This means that they are prepared to risk the occasional "1 percent" slur or a huge purchase being revealed in the media in order to push their own agenda. "They are willing to override some of the negative public scrutiny from recent years. That translates into bigger purchases in the luxury asset sectors including yachts and planes." Pioneering technology in these areas includes Aerion's new private supersonic jet, an item Wealth-X predicts will be at the base of an increase in higher-priced luxury items in the future. Another example is the "island" by Migaloo Private Submersible Yachts. The private island can be personalized and has a penthouse with a jungle deck, swimming pool with waterfalls, beach club and an underwater dining room. Nothing is more private than being able to submerge your mega-yacht at a moment's notice—not even the most eagle-eyed, pesky paparazzi can catch a photo.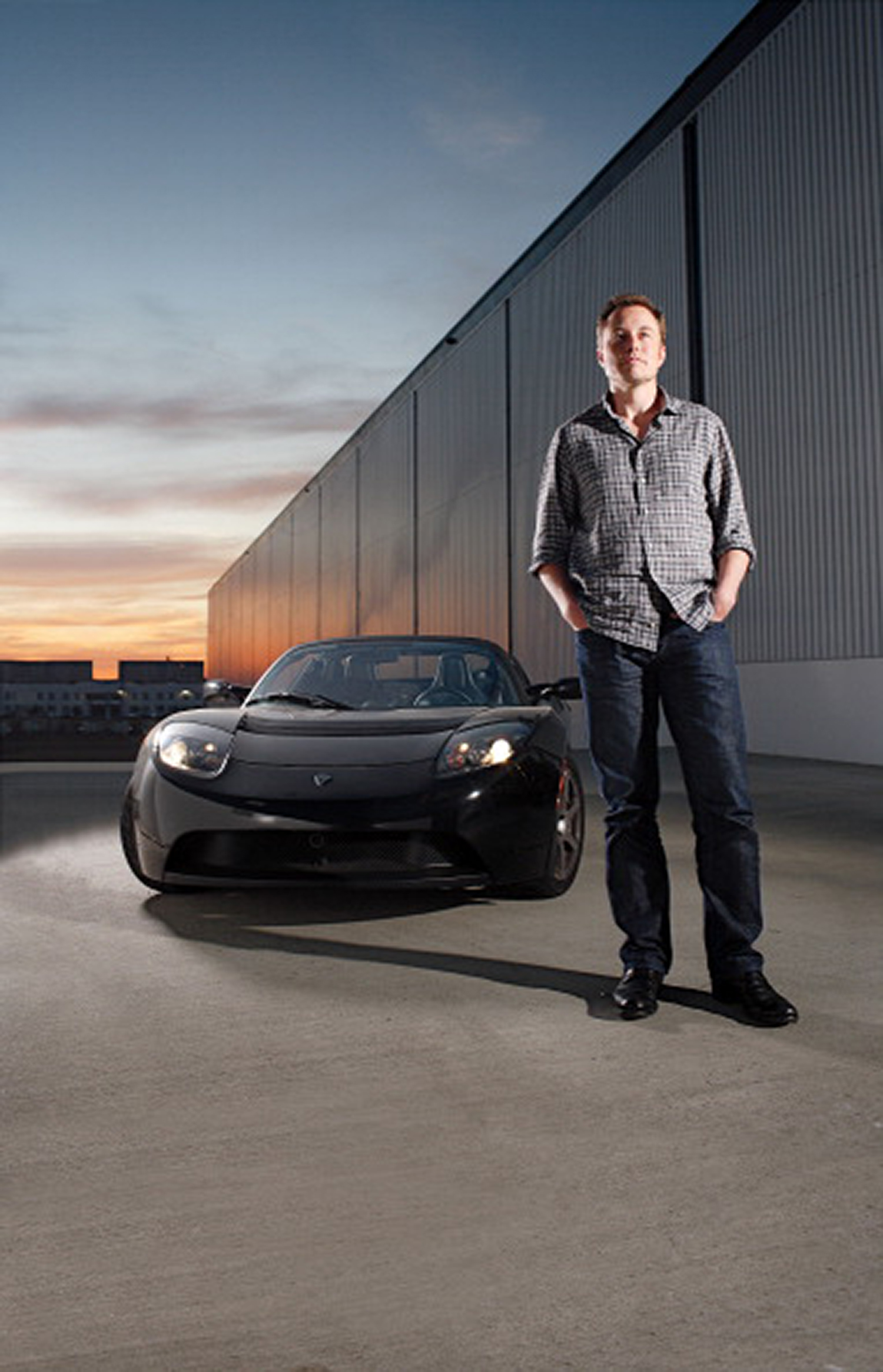 When the wealthy aren't flying around in supersonic jets or taking their submarine yachts for a spin, they're showing off their brand new Teslas. The $100,000 electric car has the largest share of sales in California, where Silicon Valley billionaire bros snap them up. Lamborghinis, Aston Martins and Maseratis are even rarer species than ever out West, because their former owners are more likely to buy Teslas. The plug-in super-cars are an environmentally conscious status symbol and more practical for packing the family into than a Ferrari.
Extreme wealth breeds a belief in more possibilities, especially for the 45 percent of UHNWI who made their fortunes through entrepreneurship. "The largest source of wealth for recently made billionaires has been the tech sector. Those making their wealth from tech are often younger and less inclined towards consumerism or ostentation. For this reason we have seen many luxury groups adapt their appeal to make 'experiences' as much a part of their brand as products. Luxury products themselves are also evolving, becoming environmentally friendly and locally sustainable," Oliver Williams, head of the WealthInsight consultancy, told the Observer.
"There is often a change in lifestyle following a liquidity event, where an asset, company or significant shareholding is sold. After such a financial windfall, many UHNWIs will no longer find their lifestyle bound by their profession and may seek more possibilities," Mr. Williams said.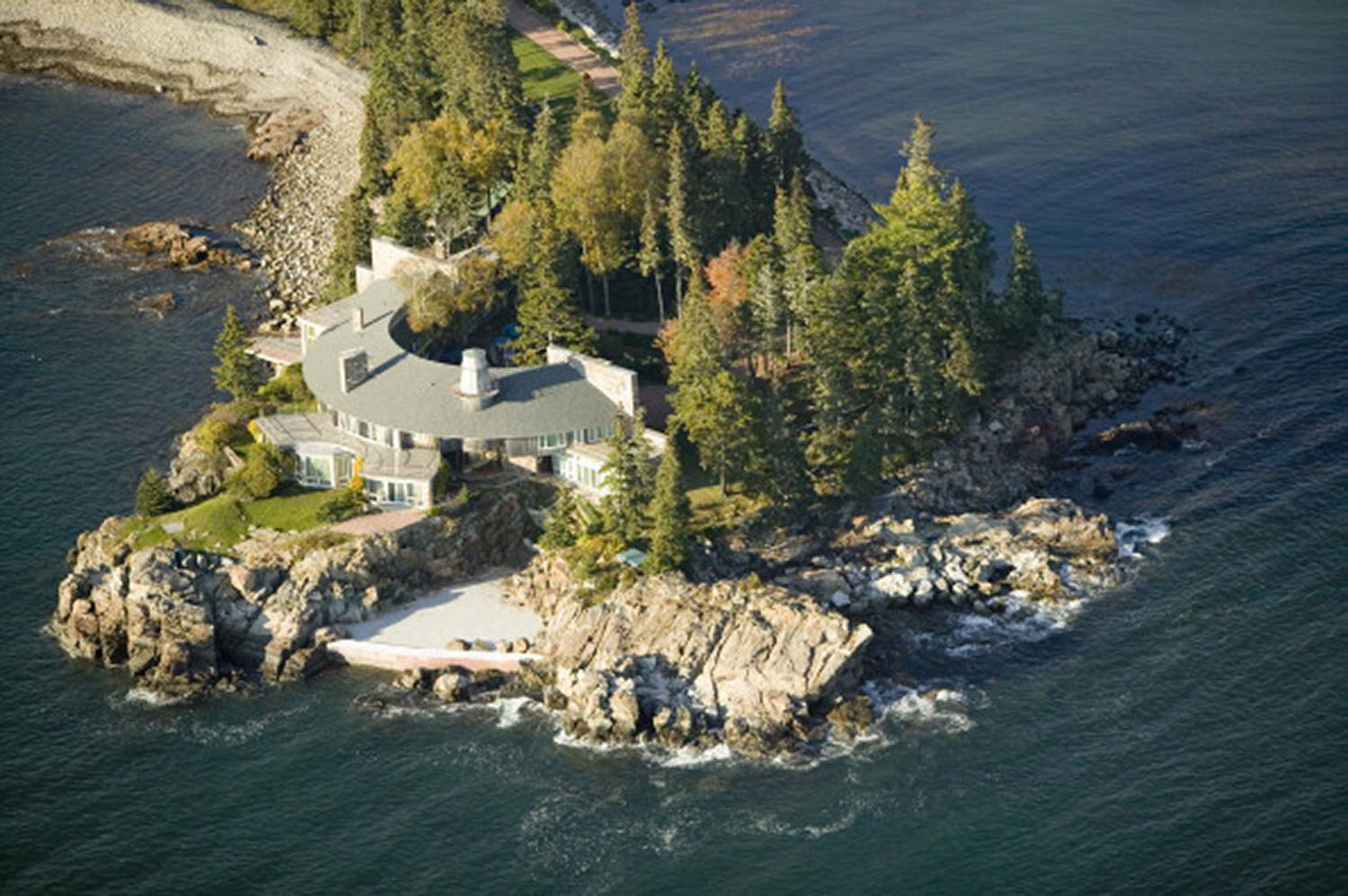 Mark Zuckerberg's New Year's resolution to create artificial intelligence to help run his home exemplifies the modern billionaire's approach. "I'll start teaching it to understand my voice to control everything in our home—music, lights, temperature and so on. I'll teach it to let friends in by looking at their faces when they ring the doorbell," Mr. Zuckerberg shared in a Facebook note. Robots, intelligent homes and off-the-grid locations appeal to the affluent because of the promise of privacy. Increasingly, ex-staffers of the super rich are busting out of legal gagging contracts for cash, internet fame and more. 
Seclusion ranks next to privacy in wantable commodities. Leonardo DiCaprio bought Blackadore Caye off the coast of Belize for $1.75 million to create an off-the-grid luxury resort. If a billionaire isn't ready to make a commitment to his or her own landmass, Private Islands Inc. rents exclusive islands for a hefty sum.
"Our more high-profile clients need a place where they can be themselves and not under constant scrutiny," said Emily Bouchard, a wealth coach at Wealth Legacy Group.
Mr. DiCaprio is building his resort with Restorative Hospitality, a division of Delos, where he sits on the advisory board. The Delos building at 66 East 11th Street in Greenwich Village is where Mr. Dicaprio owns an apartment with built-in wellness features including posture-supportive wood flooring, purified air and water and a system to provide optimum lighting for different times of day—think energizing light in the morning and dim lights to prepare for bed.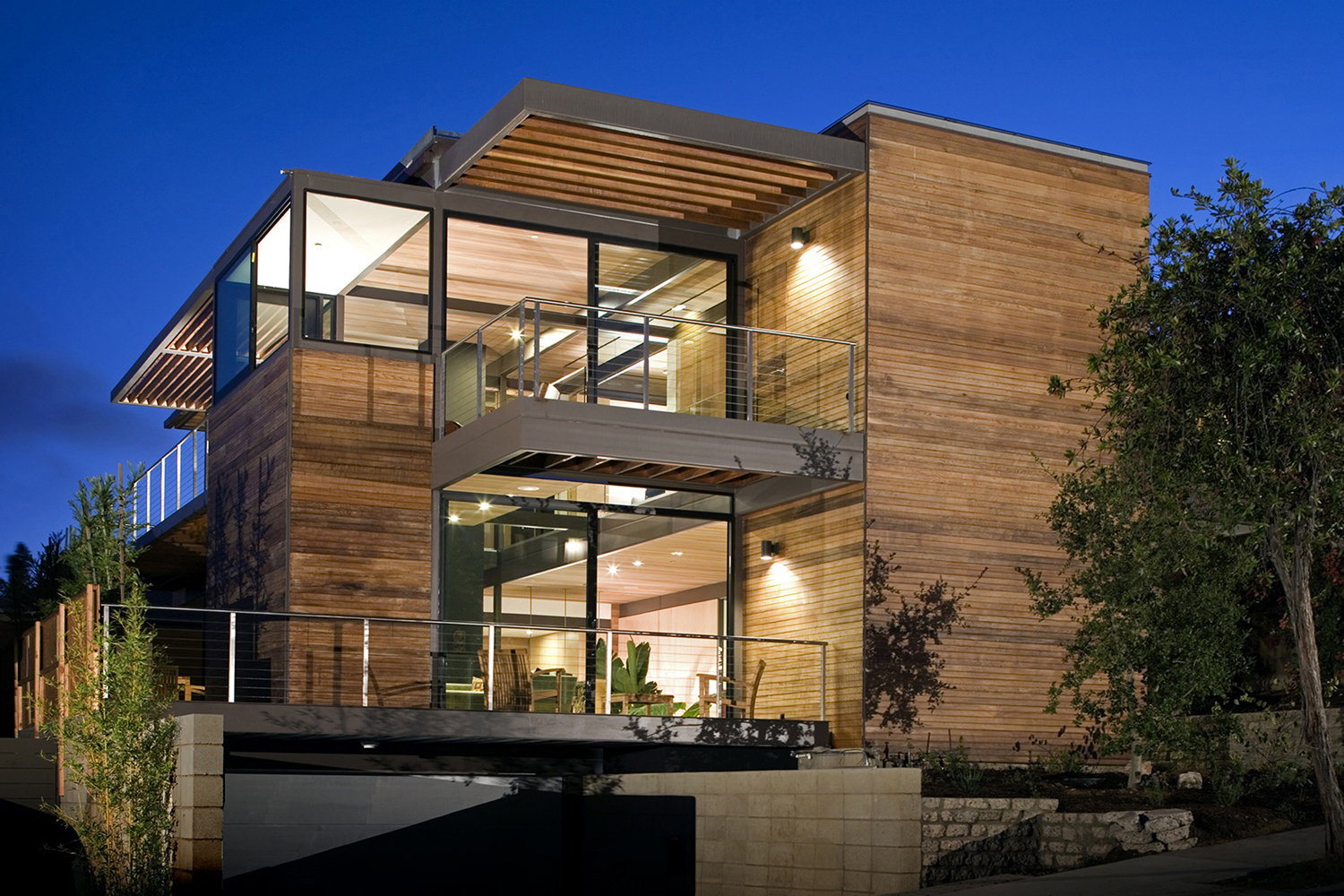 "Our clients are doing custom design. They want an extremely comprehensive environment program," LivingHomes CEO Steve Glenn told the Observer. LivingHomes is a home-building company for the eco-minded, or for those in search of green home tax breaks. Their self-sustaining, prefab mansions are zero waste, use luxe recycled materials and have rainwater filtration systems and solar panels.
Though the super-rich avoid social media, their children and grandchildren love to share their lifestyles, frequently upsetting their parents, who are fearful of stalkers, kidnap threats and wealth revelations. Some hire public relations experts to sanitize their accounts and increasingly, millennial super-rich offspring use Snapchat. Its ephemeral nature led to the emergence of "The Snap Pack," a dynastic crew consisting of a Kennedy, a Matisse and a Trump. Kyra Kennedy's father, Robert F. Kennedy Jr., is notorious for asking her to clean up her accounts. Bragging about a $40 ModelFit or SLT class on Instagram is considered acceptable, but posting pictures of planes and purses could lead to a posting on the "Rich Kids of Instagram" account, a Gossip Girl-style Tumblr page.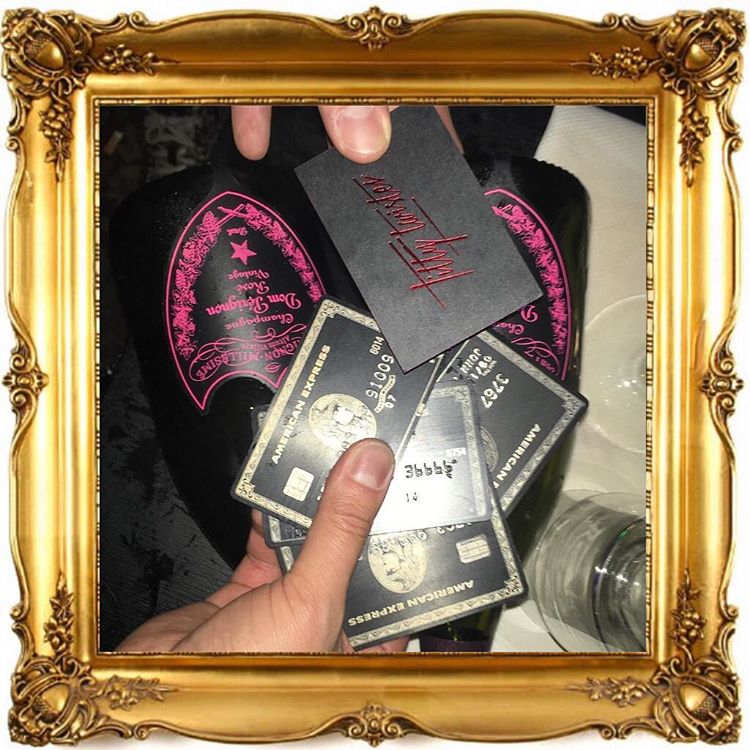 The popularity of healthy living translates to trainers who wake their clients with a green juice in hand and nutritionists who work with personal chefs to find the freshest local ingredients for private catering. The days of the Mrs. Doubtfire-style housekeeper who could cook the meals and run a billionaire home have been swapped out for a personal home manager with a headset and an iPhone, managing the domestic arrangements in the manner of a rock 'n roll band tour manager. Although food remains the heart of the home, the super-rich are seeking ways to eat as little of it as possible. Vanessa Fitzgerald is a nutritionist who works with organic, gluten-free meal delivery service Indie Fresh and private clients. She visits their homes and hotels, stocks refrigerators, goes over meal plans and menus with chefs and prepares ingredients and instructions.
"I work with other wellness practitioners like holistic chiropractors, acupuncturists and colon hydrotherapists to put clients on a complete and cohesive program," Ms. Fitzgerald said. She suggests Celergen, a Swiss anti-aging collagen-building supplement ($350 for a month's supply) and superfood powders (they range from $50 to $100 for a small jar), which act as multi-function nutrition. This trend for food powders is not perhaps as far out as it seems, considering the huge costs to the environment of food production and transport.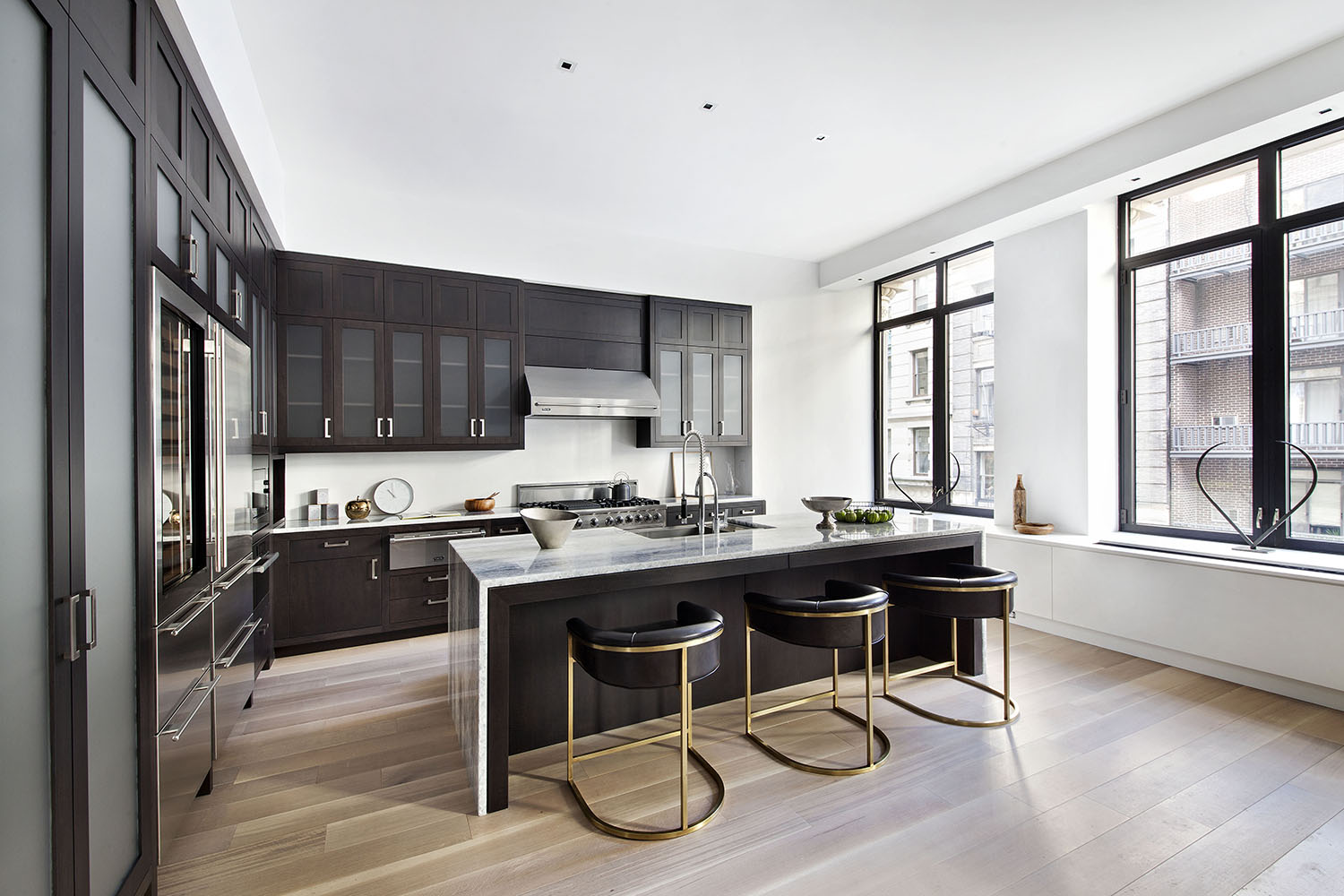 Given that eco-initiatives are key, the ultra-wealthy are among the few in society freed up to pursue them. "In this instance, it's good for the greater good. The deeper lesson is that power frees us up to pursue what we desire, so we as a society need to make what is desirable better for more people," said Dacher Keltner, a psychology professor at UC Berkeley, and author of The Power Paradox, a book reporting on the relation between privilege and wealth.
As more UHNWIs make their fortunes through entrepreneurship instead of inherited wealth, traditional investments and lifestyles are dying out. The new guard is reinventing what it means to be an ultra-high net worth individual.