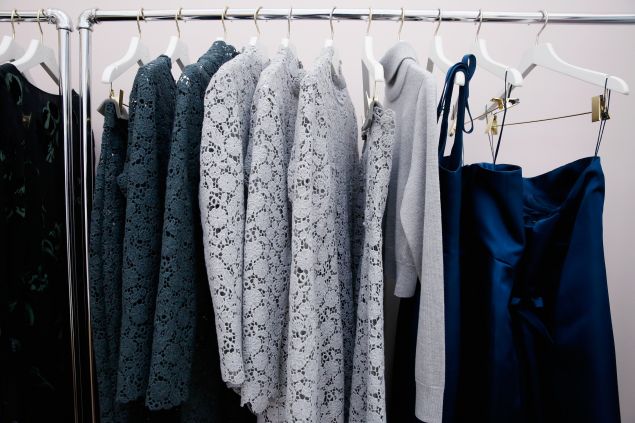 Today's biggest shoppers are taking care to invest in pared-back basics that can jump from one season to the next. After all, if the item of their desire isn't hard to obtain, how luxurious can it really be?
"Exclusivity is still the biggest motivator for the ultra-wealthy. The classic Chanel flap bag or the Louis Vuitton tote are so ubiquitous that they are no longer as desirable," explained Romney Jacob, the director of mindset at the trend-forecasting firm WGSN. "The most 'it' bag right now is Gabriela Hearst's Nina bag, which you can't buy anywhere online or in store. You have to email her and she'll decide whether to make you one."
That exclusive feeling extends to clothing as well, which is why designers are cashing in on exclusive styles, offering their most valuable customers (or really, anyone who has the money to spend) the opportunity to create a design of their own.
"When I do a highly custom dress for a client, I don't share pictures with anyone because it's really personal. I truly believe that gown belongs to that woman, and it's hers, because I wouldn't have ever created it without her," said designer Katie Ermilio. Known for her sweetly feminine dresses, this young New York designer discovered the thrill of customization through her father, a bespoke menswear designer based in Philadelphia.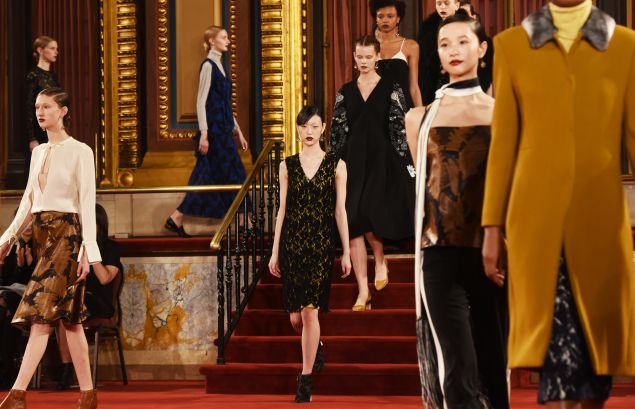 However, to stand out from the well-heeled flock there's no need to spring for an all-custom piece; a slew of young designers will happily add special accents to their runway creations. "For custom pieces, we do a lot of hand embroidery and other handmade embellishments. Custom means that it's cut specifically to the client's measurements, which also requires a lot of special attention," Shane Gabier and Christopher Peters of Creatures of the Wind wrote to the Observer via email.
Even small details make a difference. Take, for example, Agent Provocateur, which offers members of their exclusive VIP program the opportunity to have their silk robes and pajamas personalized with embroidered letters.
Certain online retailers even pamper their top clients with luxe add-ons that go beyond the now basic feature of same-day delivery. Lupe Puerta, the global director of VIP relations at Net-A-Porter, stressed that the luxury site builds relationships with clients  by offering personal shoppers and the opportunity to snag  front-row seats at Fashion Week. Seems reasonable from a site offering Fred Leighton earrings for $61,105, with just the click of a mouse. The key for their clients is newness.
"When a product launches we know [a client will] love, we'll text, email or WhatsApp them an alert," said Ms. Puerta.
The super-rich are also clued into the booming tech fabric industry, in terms of wearing and investing. Among this group though, "Athleisure is not a trend," Ms. Jacob pronounced. However, antimicrobial pants, technical cashmere and super-light outerwear with the warmth of a Canada Goose jacket are creeping into wealthy wardrobes. AEANCE is a brand in this space. The line launched with a collection using super-fine merino wool and the highest-grade synthetic textile blends. The fabrics use self-cleaning nanotech properties, dirt-repelling treatments and follow strict eco-certifications. "It's about quiet luxury rather than logo mania and loud patterns which have become mainstream," founder Nadine-Isabelle Baier told the Observer.