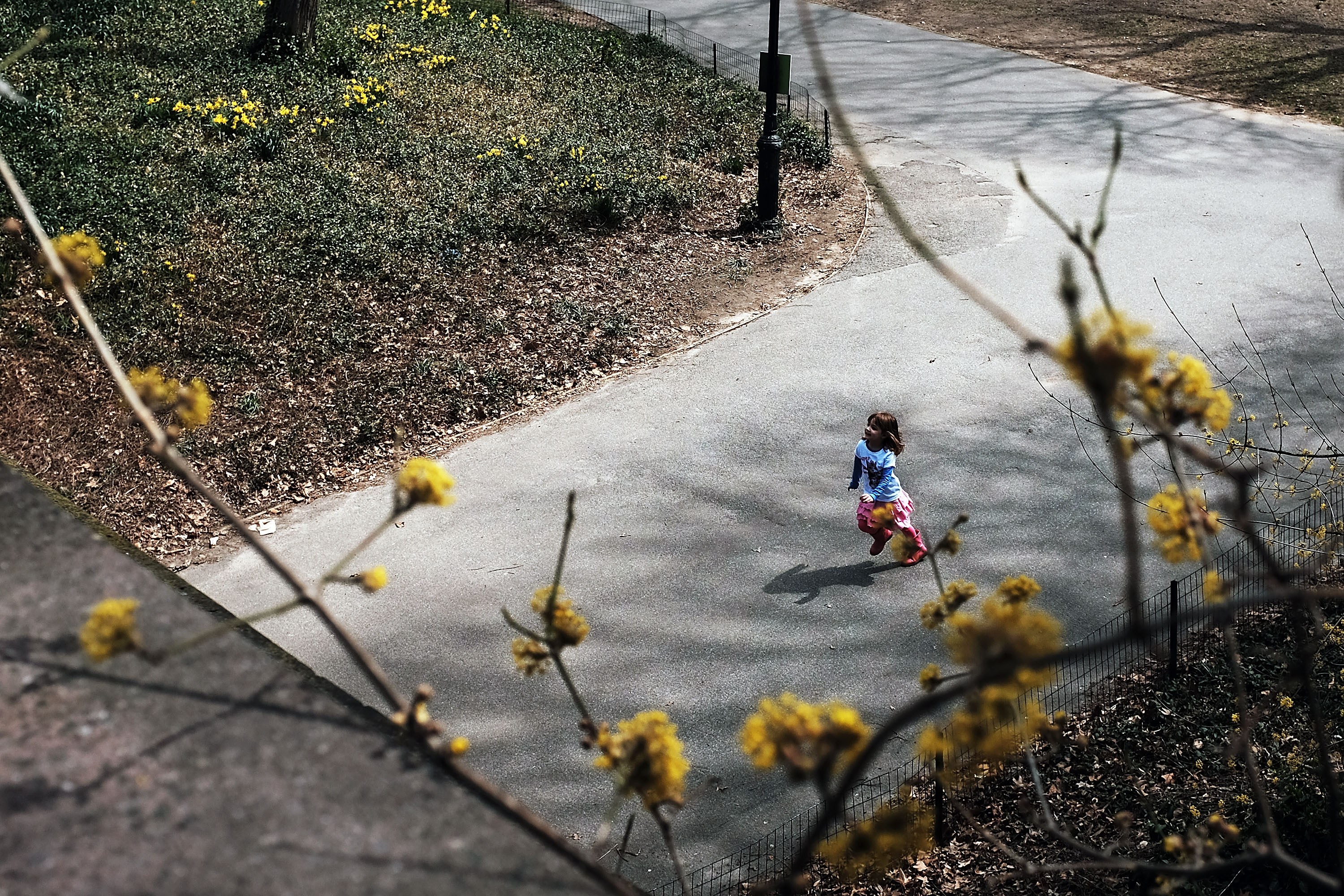 "Cheers to Mom!"
"Mom's the word!"
"Get Mom a YETI for Mother's Day!"
These are among the emails that recently infiltrated my inbox, coaxing me to buy my mother stemware, fragrant candles, a stainless steel drink cooler. Because she died nine years ago I want to print these promotions just to light them ablaze with a "Morning Blossom" scented candle—now just $84! But I know that won't help. The effects of these messages are instant and injurious, little grief grenades that explode in my face.
To some, the second Sunday of May is Mother's Day. To others, it's just another day, accompanied by pain, regret, and the inability to eat our feelings because we can't get a table at a restaurant. Countless of us walk among you, prematurely motherless, left to navigate our twenties, thirties and forties without her. You can spot us by the lost and defeated looks on our faces as we avert our eyes while passing you and your mom on your way to drink mimosas.
I know this day is not about me, and I shouldn't make it about me. It's about mothers, the hard working women who deserve brunches and spa treatments and Vitamix blenders.
That's why I decided to create a day that is, in fact, about me. Motherless Day. Because Mother's Day causes an ache only understood by the club of the motherless, and the other members and I need a day to lament.
Each Motherless Day, we will reward ourselves for all the days we held it together and shake off all the days we did not. For example, I might celebrate the fact that I did not crumble on my wedding day as my dad stood alone through the asymmetrical photoshoot, clinging to the white rose I left on the seat that should have been my mom's. All of us who have survived these moments outwardly intact deserve a custom Motherless Day floral arrangement.
Or, I might console myself for bawling into my seafood years later in an Upper East Side restaurant—my only trigger a closed, inedible mussel in the pot. This would have distressed her, paying good money for a faulty mollusc. After growing up poor, allowing herself to waste money was simply unimaginable. If we were together this weekend she would ask our waiter, "How many shrimp come in this dish?" And then, "How big are they?" If the description proved misleading she would frown at her puny crustaceans for the rest of the meal. What I wouldn't give to be embarrassed by her in a restaurant just one more time.
Motherless Day will take place on the second Saturday of May, because Saturday is a more respectable day for drinking.
Most importantly, Motherless Day will be a time to focus on moving forward, day after day, year after year, without a mother to give advice and second guess our general approach to life. If she were here these last nine years she would have objected to me living in a place with the New York City tax, purchasing a home with a sizable co-op fee, buying a moderately expensive wedding dress. "How much did that cost?" she would have asked as she peered over her glasses, judgment singing the satin. She was the voice in my ear telling me to make smart, sensible choices. How am I supposed to make major life decisions when she's now just a voice in my head? Without measuring those choices on the scale of her disapproval? One eyebrow raised meant I would proceed anyway. Both eyebrows raised meant I should reconsider. You lucky women with meddling mothers don't know how good you have it.
This new day called Motherless Day will take place on the second Saturday of May, because Saturday is a more respectable day for drinking, and because we can enjoy the good Mother's Day sales until our day catches on and we get emails of our own. "Motherless Day Special—30% Off Therapy!" I'm already imagining the discounts that will be custom made for my day.
The truth is, I've never felt sorry for myself since she died of heart disease in 2007. I still get to laugh with my husband, snuggle with our dog, smell the lilacs in Central Park. Feeling sorry for myself in the face of such a beautiful life feels absurd. Yet right now it's my coping mechanism, a way to redirect my pain over how sorry I feel for her. Sorry that she never got to meet my husband, enjoy my dad's retirement, watch me turn into a relatively proper human. Sorry that she watched her body deteriorate as doctors misdiagnosed her and nobody, including me, could save her. Sorry that she will never enjoy another substantial portion of respectably-sized shrimp. When I think about how she was cheated out of a well-deserved life, the pain slams me into the wall and I lose the ability to breathe. That pain—my pain for her—is unmanageable. Somehow during this Mother's Day season, shifting the focus to me—to the pain of being motherless—feels more within my control.
And that is why, right now, I'm creating a day that is all about me. It's easier to deal with than the day that's supposed to be for her.
My father once said that the day you lose your mother is the worst day of your life. I don't know yet whether he was right, but I do know that some pretty sad moments come later. Like when you walk down the aisle in a wedding dress you picked without her, carrying that white rose and laying it in an empty pew. When you look into a pot of mussels and the pain of her life looks back. When the world won't stop sending you reminders about a day she will never again get to celebrate.
Oh look, here's another email.
"Don't forget mom!" says a retailer offering me 20 percent off cutlery.
Don't worry. I won't.
Jules Barrueco is a lawyer and a writer in NYC who will observe Motherless Day this Saturday. Follow her on Twitter at @julesbarrueco.