The Windsor Court Hotel offers a decidedly civilized stay in New Orleans. Tucked away in the French Quarter, it's famous for high teas and privacy, with no sugary sweet cocktails or Mardi Gras beads in sight, unless you venture outside of its confines. Now, the Windsor Court is upping its glam game by throwing Queen Elizabeth an unofficial 90th birthday party.
From May 12 to 15, New Orleans tourists, or inquisitive locals, can eat like a queen…for $90,000. If you've always wanted to truly feel royal a la Kate Middleton, there's a $120,000 vacation package. There are three royal packages, offering everything from spa treatments to "Queen's Cocktails" and afternoon tea. But the pièce de résistance is the hedonistic pastry worthy of Marie Antoinette at her peak.
The dessert was created by pastry chef Shun Li. Mr. Li served as the assistant pastry chef at the Charleston Palace Hotel before joining Windsor Court's Grill Room in 2008. For the Queen's birthday, he created a 24-karat gold encrusted dark chocolate cake. Included in the cake's fruity drizzle, made from raspberry and passion fruit, is Cristal champagne. For Instagram purposes, the dessert is decorated with gold chocolate, gold covered strawberries and a gold dusted chocolate crunch. While those ingredients are decidedly decadent, the proverbial topping on the cake is a 3.95-carat ruby and diamond ring from M.S Rau Antiques. Now, that would be a way to propose.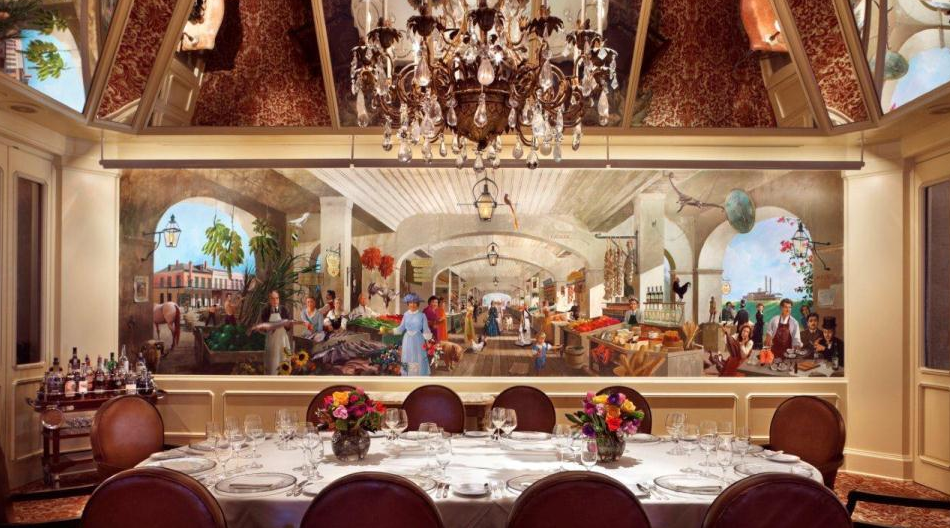 If, for some reason, you are unable to procure a Queenly cake, Cafe du Monde, famous for their beignets, is right down the street. While they don't offer jewels in their confections, the photographic opportunities are boundless. Or, if you're stuck in New York, there's always Williamsburg's 24-karat gold donut made with Cristal jelly. At only $100, it's basically a bargain.