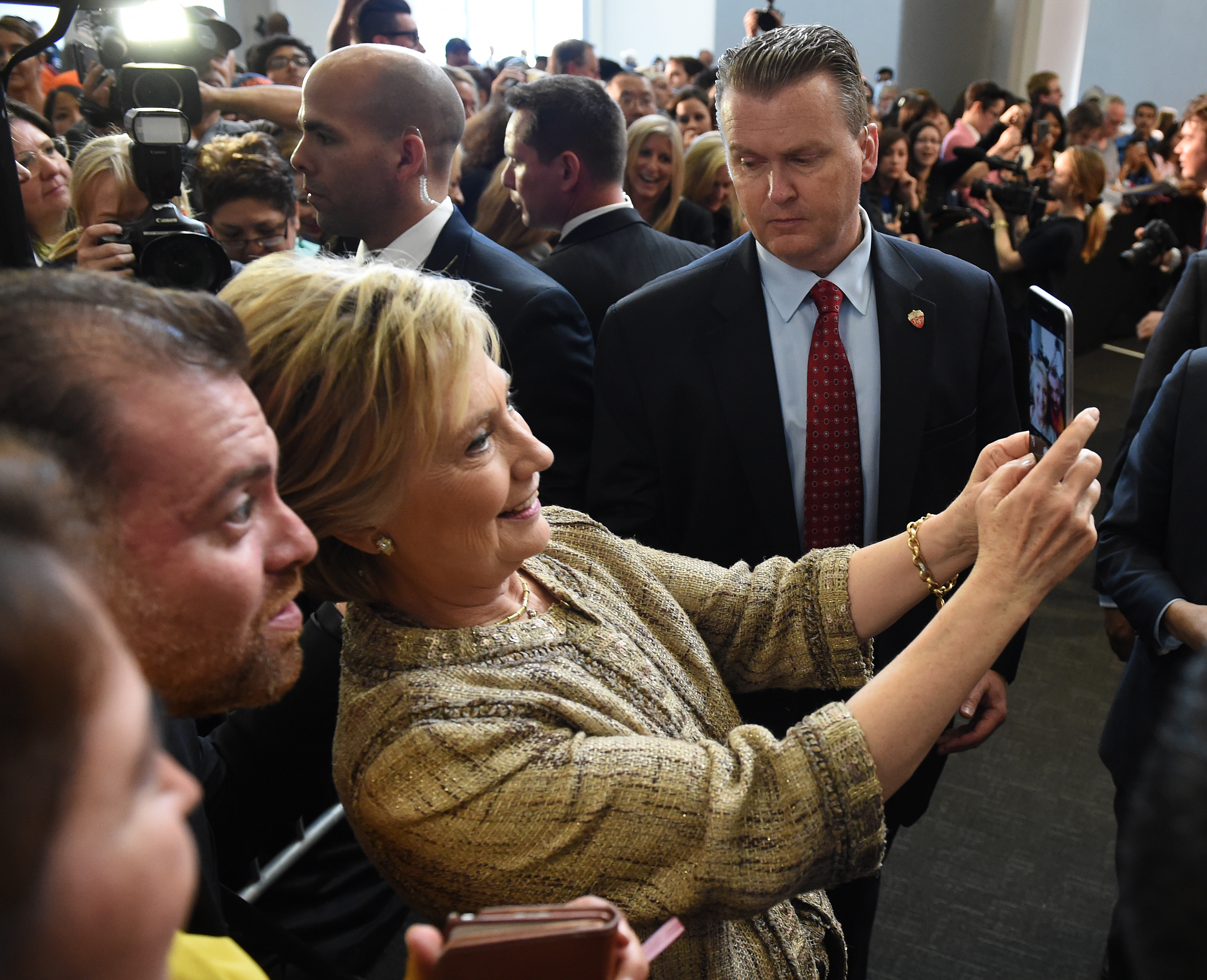 On April 22nd, Snapchat filed an amicus brief in New Hampshire expressing its stance against the ban on photography in voting booths—more specifically, the state's prohibition on selfies. Banned from voting booths in 2014, the decision has since been overturned, but remains in appeals. If the rule is upheld, voting booth selfies could cost offending voters up to $1,000 in fines. In its brief, Snapchat argues that ballot selfies are "the latest way that voters, especially young voters, engage with the political process." While the question of allowing photos in the voting booth may seem frivolous and a touch ridiculous, it does raise a larger question: Is there political power in the selfie?
From posts to tweets to snaps, social media has embedded itself in the minds of many young voters. It has brought politics to our phones, filling our feeds with a mix of breaking news and ridiculous memes, all in real time. Most importantly, it has given young voters a relevant and accessible platform for participating in the political process.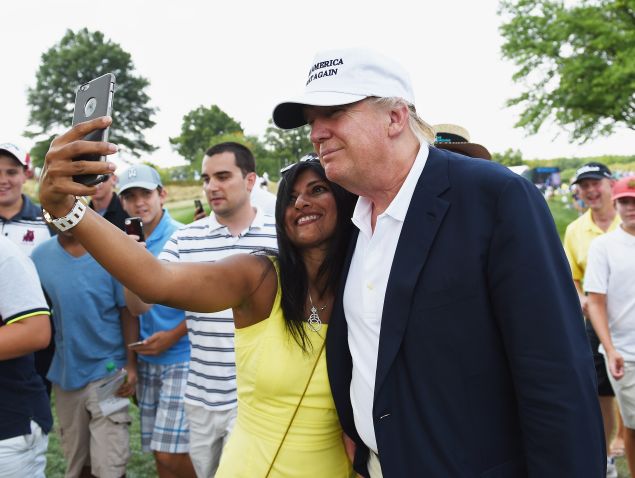 "Social media environment makes individual voices matter and give a greater sense of agency," Dr. Pamela Rutledge, director of the Media Psychology Research Center, told the Observer. "Think of it as peer pressure or encouragement to participate."
There's no denying that over the past six months our feeds, timelines, and snaps have been chock full of political content. Social media's ability to give users a curated news feed allows it to be filled with endorsements from their favorite celebrities, event invites to rallies and a barrage of commentary. "It makes it hard to avoid," Manhattan Young Democrats President Jacob Schwartz said. "It's hard not to know that an election is going on when people are posting about the fact that they're voting."
Social platforms have responded to the influx of political posts with a slew of customized election modifications. Facebook introduced the virtual form of the classic "I voted" sticker in the form of a status badge, while Snapchat introduced broadcast news-like "Live" stories of each primary election. Though Instagram and Twitter have stuck to the same hashtag regimen, some of the election's most used tags have become campaign slogans such as #FeelTheBern.
Social media's most redeeming quality has been its ability to activate the elusive young voter group. A dismal 45 percent of voters aged 18 through 29 voted in the 2012 presidential election according to a CIRCLE study. Rock the Vote, a nonprofit and nonpartisan organization aimed at driving young voters to the polls, has mastered the art of capturing the attention of young voters, integrating celebrity partnerships and most recently joining forces with dating app Tinder to create Swipe the Vote, a matchmaking app that matches voters with their ideal candidate. Within 24 hours of launching Swipe the Vote, more than 100,000 people had participated in swiping their way to their dream political match. "It's about recognizing that young people are coming to media for certain things," according to Rock the Vote Communications Director Nick Charles. "With the election, we need to have things around politics for them to look at."
For those hoping to mobilize young voters, it's about utilizing mediums that force candidates to be authentic. "For young people, they really want authenticity and social media is a way to do that because it's so in the moment," Rock the Vote Political and Field Director, Sarah Audelo said. "You can't really fake your way through a Snapchat post, a Facebook Live or a Periscope. You're live right in front of the camera."
Yet while there is no argument that social media has a very real presence in this current election, it comes with its downfalls as well.
"There is a dark side of possibly buying votes and pressuring people to vote a certain way," Dr. Rutledge said. She believes the debate centers around weighing the benefits of increased voter turnout against allowing an avenue for advertisement in the voting booth.
Furthermore, social media can also create confusion among young voters trying to determine legitimate sources from those that are unqualified. "In a way, we manage to be simultaneously more and less informed because of social media," voter Grace Harman, 25, said. "There's a constant influx of information, far more than anyone can grasp. This means that rumors and false information is spread a lot more easily and can masquerade as truth."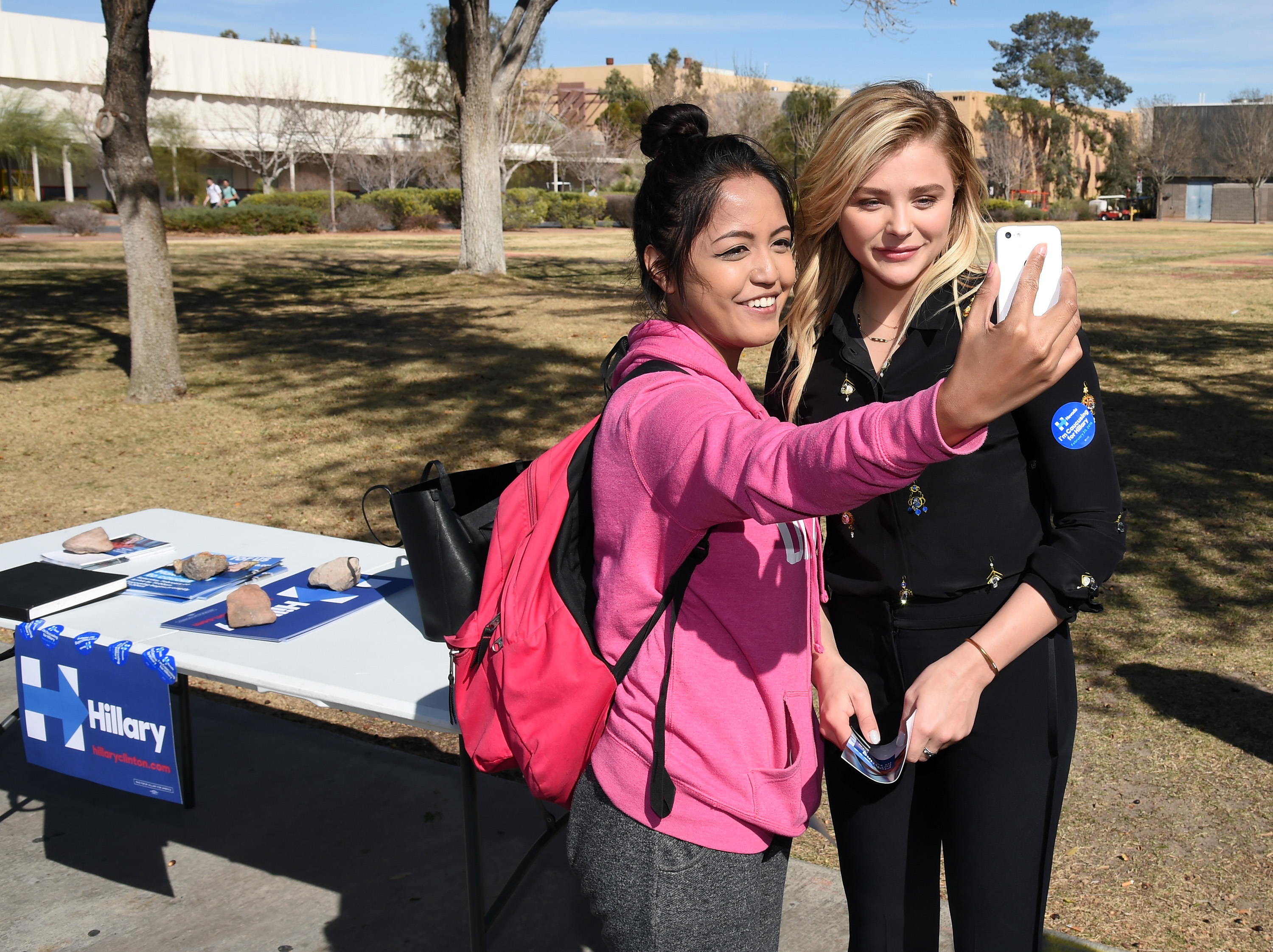 Even with the cynicism around the mixed bag of information, there is a consensus that the herd mentality of social media users produces voter turnout. "There's more pressure to vote and be informed if it seems like everyone around you is involved," Ms. Harman added. "You don't want [to be] the only one on election day not to post a selfie with your "I Voted" sticker. It's the FOMO (fear of missing out) phenomenon actually doing something positive."
Though Snapchat's support for selfies in the voting booth wreaks of economic self-interest, it is fair to say that they do have a point. Whether you find yourself disenchanted with social media's infiltration of our country's political process, or you are keen to harness the immersive nature of social media, it's undeniable that it has redefined political participation for young voters.