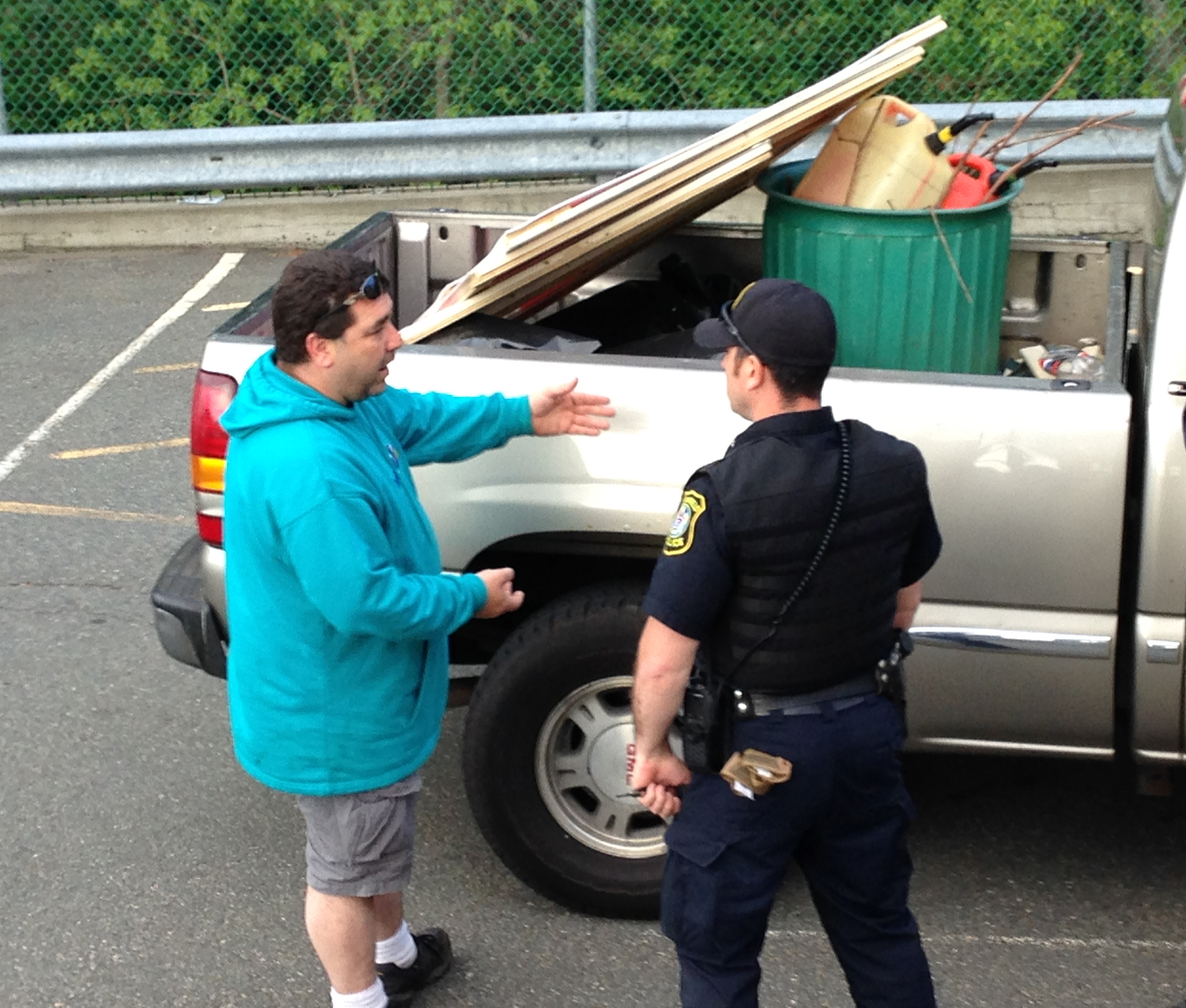 When Scott Hagy went to his car on the morning of Sunday May 15, he noticed that his car had been vandalized. A press release issued by Bloomfield mayoral challenger Joe Lopez is alleging that the vandalism happened because Hagy works with the Lopez campaign, currently facing off against the team of incumbent Mayor Mike Venezia.
According to the release and photographs disseminated by the Lopez team, the paint of Hagy's car was etched with a profane statement that directly referenced "Joe L."
"Here I am, a citizen, working for Joe Lopez and his LINE-C Democrat team and I become a victim like this," Hagy was quoted in the Lopez press release. "I installed signs during the day on Saturday for the Lopez Team, many of which were ripped down and vandalized. After that, my truck was vandalized."
Because of the reference to his name, Lopez alleged that the vandalism was a political act.
"The fact that my name was included in this disgusting message that was designed to intimidate Scott proves that this was political in nature," Lopez said. "Law enforcement people that we have spoken to deduce that this was most likely done by the Venezia team."
While Lopez attributes the message to Venezia and claims that law enforcement have corroborated the likelihood of that claim, the police report of the incident does not draw any such conclusions. In that report, officer or record Leonard Antinozzi wrote that Hagy said that "there is no particular person he knows of that would have done this." The report then goes on to say that Hagy did claim he had faced a few incidents where passersby yelled at him while placing Lopez campaign signs due to his affiliation with the campaign. No reference was made to Venezia in the report.
According to Venezia spokesman Phil Swibinski, the allegations that Team Venezia was in any way involved in the vandalism of Hagy's car are false.
"Joe Lopez has no business making allegations like this about Mayor Venezia and his supporters when Lopez himself is facing currently pending assault charges," Swibinski said in a statement. "This ridiculous ploy is another in a long line of desperation tactics by the Lopez-Strumolo campaign to try and change the subject from the fact that they are losing this election badly. No one from our campaign has been contacted by the police and in the unlikely event that anyone on our team is found to be responsible they will be dismissed immediately. However, there is absolutely no evidence that anyone from the Venezia campaign had anything to do with this — our supporters are much too busy making thousands of successful voter contacts and preparing the most advanced GOTV operation in Bloomfield history."
Venezia and Lopez are both Democrats who will face off in the June 7 primary.