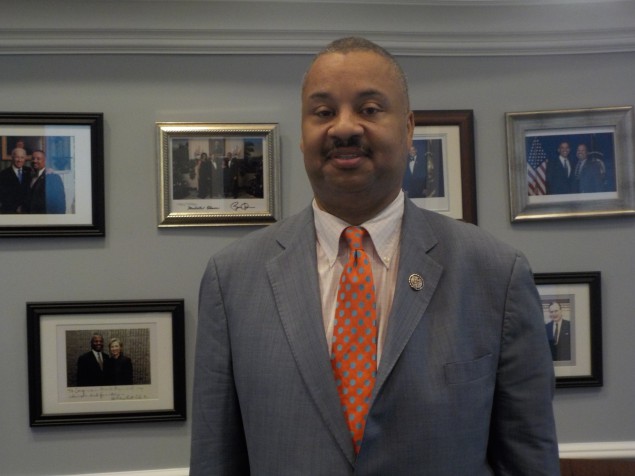 Congressman Donald Payne Jr. represents congressional district 10, a district that encompasses half of Bloomfield. On Thursday, the congressman released a statement backing incumbent Bloomfield Mayor Michael Venezia and his running mates Councilman Carlos Pomares, Councilwoman Wartyna Davis and candidate Ted Gamble in the June 7 primary.
"As a longtime Council member in the city of Newark and now as Bloomfield's federal representative, I have seen the revitalization of this community up close and I am calling on all Bloomfield residents to join me in supporting Mayor Venezia and his team to ensure that this progress continues," said Payne in a statement. "Mayor Venezia's record of stabilizing property taxes, making neighborhoods safer and more secure and bringing new energy and investment to Bloomfield is rock solid and he has demonstrated time and again that he is the right choice to keep moving Bloomfield forward."
The endorsement comes just under three weeks before the hotly contested—and increasingly contentious—Democratic primary where Team Venezia will face off against Team Lopez, a challenging slate. Councilman Joe Lopez is hoping to oust Venezia. His slate includes council candidates Kathy DeMarino, Jo Lewis and Yudi Sobharam.
While Lopez and his team have been fighting to secure support from Bloomfield residents, Venezia has managed to garner much of the establishment backing in Essex County. Venezia's team has the support of Essex County Executive Joe DiVincenzo, Essex County Democratic Chairman Leroy Jones, and the legislative team from LD28 (state Senator Ron Rice, Assemblyman Ralph Caputo and Assemblywoman Cleopatra Tucker). Payne's recent endorsement adds to the support from establishment Democrats.
In the areas of town that fall in CD10, Payne will be running on the Line A Democratic team along with Team Venezia.