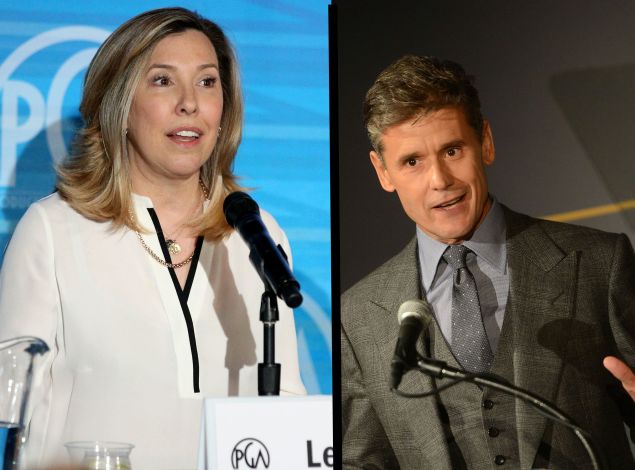 Call it the week the empire struck back. In this case, the empire is the old-line publicists who have seen their once iron-fisted grip over access to their clients eroded into very little over at the past decade and a half.
At the Cannes film festival last week, veteran publicist Leslee Dart slapped back at the Hollywood Reporter, banning the glossy trade from a lunchtime press conference of her longtime client Woody Allen's opening night film, Café Society. Their offense? Giving platform to Mr. Allen's estranged son Ronan Farrow's attack on him for the alleged sex abuse the legendary director's daughter said he committed on her when she was 7-years-old. Most prominently, Mr. Farrow went after the Hollywood press machine for what he saw as a refusal to properly question Allen on the matter.
Ms. Dart's move had a touch of irony to it, as Mr. Farrow had cited that kind of access denying as the reason he felt that the press were giving his father a free pass. "It's only natural that I would show displeasure when the press — in this case, The Hollywood Reporter — goes out of its way to be harmful to my client," Ms. Dart told THR in an article that (more irony) included a quote from the press conference from which they were banned.
Meanwhile, back in Los Angeles, a major tiff between a couple of the cranky film news folk not fortunate enough to be settling scores along the Croisette was on full display on Twitter. Anyone who even half follows the daily brush fire of Hollywood trade reporting would not be surprised to discover that one of the involved parties was the Wrap's Jeff Sneider.
A brash and hard-charging film reporter who seems to proudly use the goiter-sized chip on his shoulder as weapon, the 31-year-old has already been fired by Variety twice, once for tweeting that he was going to drive himself into a tree after losing a scoop to a rival. Mr. Sneider has even mixed things up in the literal sense, getting laid out by the German schlockmeister Uwe Boll when he was among the Internet journalists who foolishly challenged the Bloodrayne auteur to a boxing match in Vancouver.
In this instance, Mr. Sneider's opposite number was Slate PR's Simon Halls, the powerful rep for the likes of Colton Haynes, Jude Law, and Ridley Scott, among many others. The tussle was over the news break on The Libertine, a forthcoming film project inspired by the scandals of French politician Dominique Strauss-Kahn. According to reports, the film is set to star Johnny Depp and be directed by Brett Ratner, a Halls client. The news broke early in the morning of May 11 in a glowing, Ratner-focused piece on Deadline written by Mr. Sneider's nemesis Mike Fleming Jr. Sneider's decidedly less positive piece showed up a little over an hour later.
Mr. Sneider blamed Mr. Halls for losing the scoop, and vented his frustration by tweeting screenshots of his email correspondence with the Slate PR cofounder, including one where Mr. Sneider likened Mr. Halls to a body part. (They were not fighting over Mr. Sneider's story later that day that Russell Crowe, with whom Mr. Halls' husband Matt Bomer costars in The Nice Guys, was starring in and directing a drama called Inside the O'Briens; Mr. Crowe went on Twitter to personally deny that story and the Wrap has since taken it down). Before his eventful day ended, Mr. Sneider would tweet, "Suspended without pay. Have a good week Hollywood!"
According to sources, Mr. Sneider's airing of his grievances with Mr. Halls may have been a factor in his suspension, but it was far from the only one. (Mr. Sneider was asked to delete the tweets featuring Mr. Halls' emails, but refused.) Still, the resolution of the matter so quickly in the publicist's favor, combined with what happened with Dart in Cannes a day later, called to mind the 1990's, when such gatekeepers as Pat Kingsley, with whom both Ms. Dart and Mr. Halls once worked, wielded the power of their client lists with impunity. In those days, a reporter could not so much as look askance at Tom Cruise or Jodie Foster, two prominent clients of Ms. Kingsley's, without both the reporter and their publication being threatened with a complete freeze out, not just to the stars in question but to Ms. Kingsley's entire glittery client list.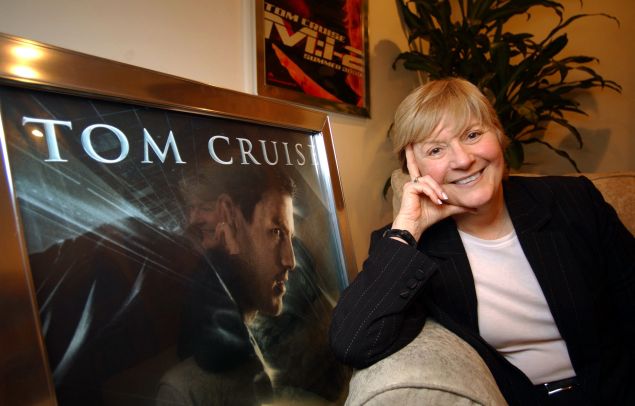 Things began to shift around the turn the century. Editors like Us Weekly's Bonnie Fuller discovered the effectiveness of bypassing the gatekeepers who were always saying no to them anyway and relying almost exclusively on paparazzi and unidentified sources to keep the celebrity news machinery greased. (Not uncommonly, these entities were one and the same.)
One could point to Mr. Cruise's firing of Ms. Kingsley in 2004 over his increasing desire to discuss Scientology during promotional interviews as one of the events that helped to supercharge the new celebrity economy. Within a few months, Perez Hilton would begin in earnest to blog about celebrity lives with no traditional access, and in the process gain page view numbers that lead traditional outlets to ape his methods.
Within two years, Twitter launched. Barbarians had stormed the gates. "You lose control of something so fast," a wistful, retired Ms. Kingsley told The Hollywood Reporter in 2013. "Publicity in my day was all about control."
Now industry observers are wondering if events of last week are evidence that perhaps the genie is somehow fitting back into the bottle.
Those in the rough and tumble world of Hollywood trade reporting are feeling the pinch most profoundly. Casting news that was once was strictly the province of industry insiders is now the first prong of a marketing strategy, typically announced by the twitter feed of one of the principals involved. Indeed, another figure Mr. Sneider had virtual fisticuffs with during his epic Wednesday was grappler turned movie star Dwayne Johnson, who took to Twitter to officially announce that Jack Black would be joining him in the relaunch of Jumanji.
"The studio marketers want to control everything now," says Mr. Sneider, who is still awaiting word of his fate. "We may not even need trade reporters anymore."