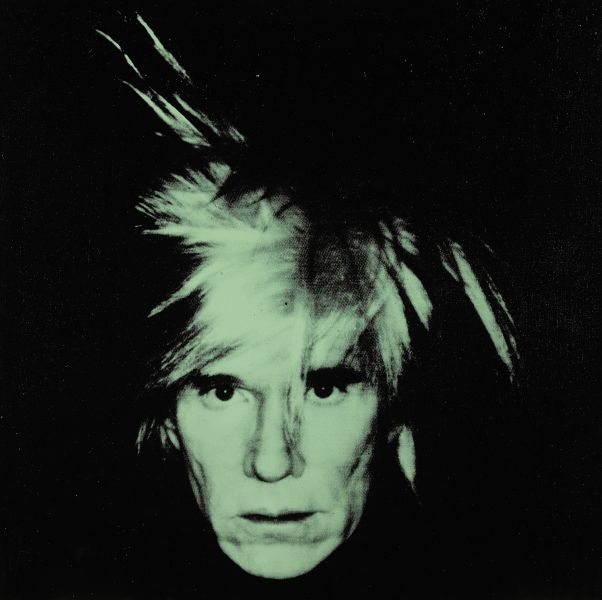 "I've been working my ass off just for you to make that profit!" artist Robert Rauschenberg shouted at a 1973 sale at Sotheby's to one of his collectors who had just sold the artist's painting Thaw for which he had originally paid $900, for $85,000. We can all understand his fury, but alas—this is the nature of the auction world.
Today's artists are more apt to shout for joy when their prices increase at auction. Will there be shouting when the semi-annual parade of high estimated (and perhaps actual) prices for Impressionist and Modern, postwar and Contemporary art begins at New York's major auction houses this week? All eyes are on potential weaknesses in the art market.
The principal concern is the effect of low oil prices on the economies of Russia and OPEC states, as well as the downturn in the Chinese economy. Will their billionaires ease up on their art spending? Who's to say.
"The Chinese and Russian economies are in tatters, the Gulf State economies are in tatters," said David Kusin, president of the Dallas-based economic research firm Kusin & Company. "Were there a futures market for artworks, this would be a good time to short certain submarkets."
What a difference a year makes. Christie's May 2015 Impressionist and Modern sale brought record prices for Picasso ($179.3 million) and Giacometti ($141.2 million), and the $81,925,000 paid for a Rothko was not the all-time highest auction price, but it came close. Sotheby's postwar and Contemporary auction set high-water marks for Christopher Wool ($29.9 million), Sigmar Polke ($27.1 million), Mark Bradford ($4.39 million) and Mark Grotjahn ($6.5 million). Over the course of three days, Christie's sold more than $1 billion, while Sotheby's totals neared $900 million.
This year's offerings, at least in terms of the estimates, suggest lower expectations. "The slowdown in the global economy has had an impact on buyers and sellers," Simon Shaw, co-head of Sotheby's Impressionist and Modern department, told the Observer. "There is a degree of uncertainty as to what things are really worth, and we have had fewer consignments. In addition, many of our top-end lot are more modestly valued than was the case last year." Sotheby's May 9 day and evening Impressionist and Modern sales are expected to realize between $214.4 and 306.9 million, per the house's own estimates. Of particular note are a 1906 oil boating scene by Andre Derain, Les Voiles Rouges (estimated $15 million to $20 million), and an 1892 oil painting by Paul Signac, Maison du Port, Saint-Tropez (estimate $8 million to $12 million). Mr. Shaw called the Derain an "A-plus example of his work, and one that helps tell the story of fauvism, the first real art movement of the 20th century."
Sotheby's May 11 day and evening sales of Contemporary art, estimated at $250.1 million to $326.3 million, feature a 1968 Untitled (New York City) paint and wax crayon on canvas work by Cy Twombly from his blackboard series that is expected to fetch in excess of $40 million. Another notable lot is the 1970 side-by-side self-portraits by Francis Bacon (estimate $22 million to $30 million).
The May 12 sale of Impressionist and Modern art at Christie's, meanwhile, should fetch between $138.3 million and $203.4 million, and features a 1919 Monet oil, Le Bassin aux Nypheas (estimate $25 to $35 million), and a 1916 Modigliani painting, Jeune Femme a la Rose (Margherita) (estimate $12 to $18 million). Brooke Lampley, head of Impressionist/Modern sales in New York, noted that the Monet is half of a larger canvas, the other half of which is in the Tel Aviv Museum, adding that in this painting "a truly radical visionary painter is experimenting with abstraction, perhaps to a degree he doesn't recognize himself."
'Were there a futures market for artworks this would be a good time to short certain submarkets.'
Christie's top offering in its May 10 evening sale of postwar and Contemporary art is an untitled 1982 acrylic on canvas painting by Jean-Michel Basquiat that is estimated to earn in excess of $40 million—perhaps reaching the artist's 2013 auction record of $48.8 million also set at Christie's. Another top prospect in this sale is a 1957 oil by Mark Rothko, No 17, which has an estimate of $30 million to $40 million. The auction is expected to earn $285 million to $398 million. Last May, Christie's sold another Mark Rothko, his 1958 oil No. 10, for $81.925 million, and in 2012 the auction achieved its highest ever public sale price for a Rothko of $86.9 million for the 1961 Orange, Red, Yellow. Sara Friedlander, specialist and head of evening sales in Christie's postwar and Contemporary department, noted that both No. 10 and Orange, Red, Yellow were similarly estimated in the $35 million to $40 million range. A much higher estimate might deter some prospective buyers, and "we want everyone to be able to bid."
Little brother in the art auction world, Phillips, holds a May 8 evening sale of 20th-century and Contemporary art that includes 38 lots, expected to realize in excess of $41.85 million and features a 1988 porcelain Jeff Koons sculpture from his "Banality" series titled Naked (estimate $5 million to $7 million), as well as three mixed-media collages by Angeleno Mark Bradford, recently named as a participant in the Venice Biennale, including the 2012 12-by-9-inch Building the Big White Whale, estimated $3 million to $5 million.
Since May 2015, the major auction houses have been tightening their belts in preparation for a rockier road. Christie's, for instance, is in the process of shutting down offices in Boston, Philadelphia and Palm Beach, Fla., and Sotheby's has been offering employees voluntary buyouts to cut costs in advance of possible layoffs.
Phillips, however, has been on a different trajectory; with an increase in Modern and Contemporary sales of 19 percent in 2015 over 2014 and a 34 percent rise (to $523 million) in overall sales.
"Incentives help us," said Jean-Paul Engelen, Phillips' worldwide head of Contemporary art, referring to consignors receiving a portion of the buyer's fee, prominent placement of lots on the auction website and in the catalog, guarantees and reduced or no commission on sales. "It is a competitive world."