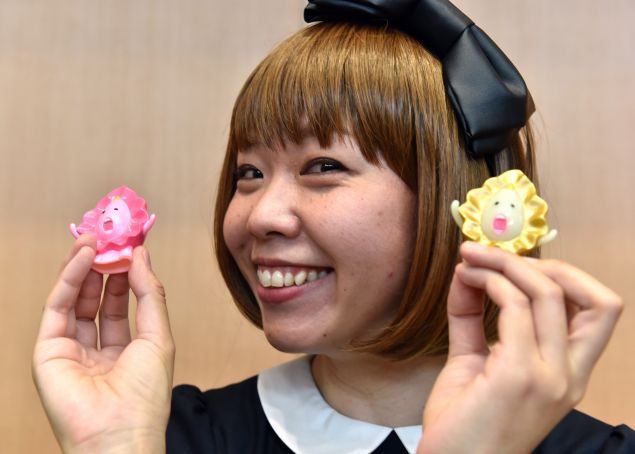 In Japan, making art that looks like a vagina can get you in deep trouble. Such is the case with Megumi Igarashi, an artist who makes provocative sculptures inspired by her own genitalia under the name Rokudenashiko (which translates as "good for nothing girl").
Ms. Igarashi was arrested in 2014 when she publicly released a file containing a digital scan of her vagina that could be downloaded, 3-D printed and used as a kayak.
On Monday, a judge ruled that the artist's data was realistic enough to "sexually arouse viewers," and she was fined ¥400,000 ($3,690) for the distribution of obscene imagery, according to The Guardian.
But, Ms. Igarashi did win a partial victory in court. The judge declared that plaster versions of the sculpture sold in a Japanese sex shop weren't explicit enough—a.k.a. not vagina-ey enough—to be considered obscene. Ms. Igarashi's lawyers told Reuters the ruling was "extremely rare" and said it represented "high historic value."
While Japanese popular culture, especially manga, is well known for over-the-top depictions of sex, Ms. Igarashi has ignited a public debate about the country's contradictory stance toward representations of female sexuality and its tolerance for pornography.
In a statement on her website, Ms. Igarashi said:
Why did I start making this kind of art pieces?…I did not know what a pussy should look like at the same time I though mine is just abnormal. Manko, pussy, [sic] has been such a taboo in the Japanese society…Pussy has been thought to be obscene because it' [sic] been overly hidden although it is just a part of women's body. I wanted to make pussy more casual and pop.
The media's response to Ms. Igarashi's case has been as split, with outlets such as The Telegraph following The Guardian's lead in emphasizing her conviction, and others like BBC and Reuters celebrating that she was cleared of some charges.
In a press conference, Ms. Igarashi said she was "completely innocent," and intends to appeal.