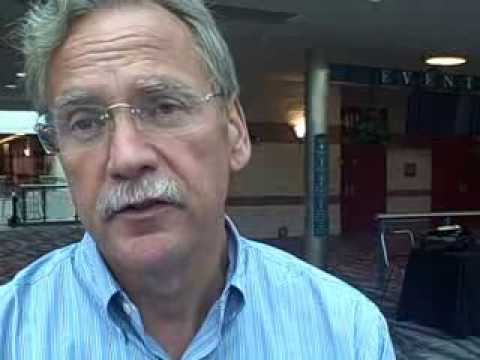 The last time New Jersey decided a Democratic Presidential Primary also marked the beginning of the end of an old template, which Ronald Reagan would beat in the general election, first in 1984, prior to Reagan's successor George Herbert Walker Bush defeating it again in 1988, before Arkansas Democrat Bill Clinton came along in 1992 with a reconfigured campaign model and a successful plan to turn New Jersey into a blue state.
New Jersey Sierra Club Director Jeff Tittel worked as a field manager for the Walter Mondale campaign in 1984, when New Jersey decided the primary contest between Mondale and Gary Hart of Colorado. The back and forth contest that year came down to the June 7th election in the Garden State.
Former Jersey City Mayor Bret Schundler says a spiked Jewish vote impaled Hart in New Jersey.
Veteran operative Barry Brendel backs the more widely held view, that Hart's gripe about having to campaign in a toxic waste site sank him here.
But Tittel disagrees with both of them, and boils Mondale's primary victory down to one word: organization.
Hart was a free trader with shaky ties at best to the labor movement. In the mid-1980s, New Jersey was still a big industrial political powerhouse, especially along the Turnpike, with the GM plant in Linden, Ford in Edison, and Revlon in Edison, among many others. Mondale had strong labor ties. New Jersey as it existed then was, in fact, ready made for Mondale, the former vice president.
"Hart was a new Democrat, an Atari Democrat, as they called him then, with appeal in places like suburban California and the Rocky Mountain region, a free trader with a high tech focus," Tittel told PolitickerNJ. "Hart was perceived to be anti-union because he was pushing NAFTA before NAFTA."
His primary message in New Jersey and organizational capacity could not compete with Mondale here.
"What's interesting when you compare 1984 to now is that in many ways, Bernie Sanders is closer to the establishment candidate then, Mondale; while Hillary Clinton is closer to Hart. Clinton is perceived as the candidate who backs a meritocracy, compared to Bernie. The party in New Jersey was much farther to the left, much closer to where Bernie is running now."
Mondale had one piece that Sanders lacked: strong support in the African American community, Tittel notes.
"He had stuck his neck out with Hubert Humphrey on Civil Rights, which was why the King family endorsed him even with Jesse Jackson in the race, which helped him win Georgia," Tittel said.
Although Mondale won the primary, catapulted into the nomination by New Jersey, Reagan would clobber the Democrat here, forging a coalition that included the so-called Reagan Democrats, including white blue collar workers disillusioned with the left-leaning Democratic Party.
Armed by a populist demeanor that Hart lacked and aided by the fact that his contest had been decided long before New Jersey's primary, free trade proponent, moderate Democrat Bill Clinton made New Jersey a critical general election project in 1992. His campaign efforts helped turn the state reliably blue for every successive presidential contest. "New Jersey was a swing state then, and Union County was a bellwether," said Tittel.
"We learned from Mondale's loss," he added. "It was the election that taught us how to win."