That was fast! Just over a month after Jessica Chastain listed her Greenwich Village duplex, the two-bedroom, two-bath pad has gone into contract.
It looks like the Academy Award-nominated actress is also good at moving property—Ms. Chastain, who purchased the 1,284-square-foot co-op for $1.2 million in 2012, decided to put it on the market as an $11,500 a month rental in December. But the role of landlord was apparently not one she wanted to take on, so she listed the 250 Mercer Street duplex, which just went into contract, with Douglas Elliman broker Kirsten Jordan.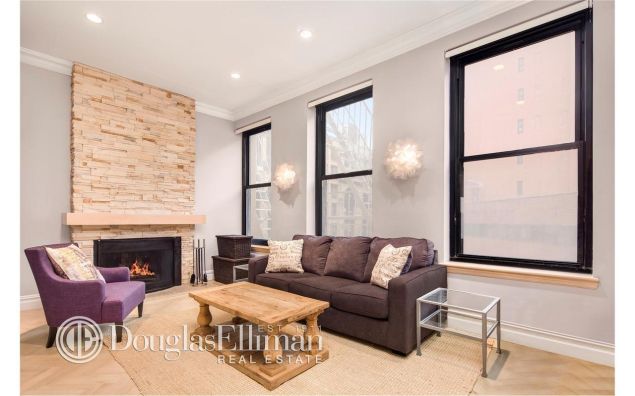 We can see why a buyer would be so taken with the prewar pad, which was mostly recently asking $1.8 million—who wouldn't like a nice wood-burning fireplace, spiral staircase, or the pale purple, pink and nude tones, along with sparkly chandeliers, that Ms. Chastain adorned her home in? (Well, okay, we can think of some people who probably wouldn't like that.)
"The personal style of the interior decoration is quite sweet and charming," Ms. Jordan told People after the apartment went on the market.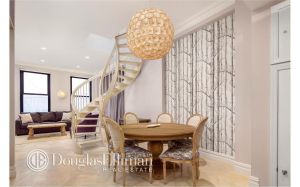 Other features of the co-op, per the listing, include 10.5-foot ceilings, an open kitchen with a center island and granite countertops, and a master suite complete with a "massive cedar closet with double height double height proportions."
As for Ms. Chastain, Julliard-trained actress recently moved uptwon(ish) to the Osborne. She and her boyfriend, Count Gian Luca Passi di Preposulo (he's an executive at Monclair), purchased a nine-room, $5.2 million co-op at 205 West 57th Street.
Still, while we're sure her new prewar midtown pad is perfectly lovely, it couldn't have been easy for the 'Zero Dark Thirty' star to leave the Mercer Street abode–it does take some effort to put a chandelier in the bathroom, after all.