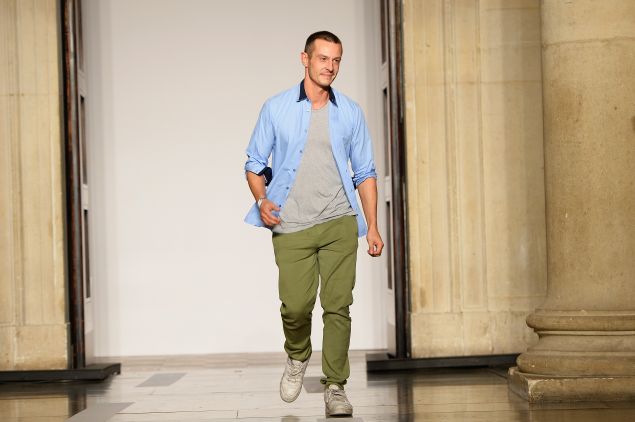 In fashion's current round of designer musical chairs, one player is out of the game: Scottish designer Jonathan Saunders has been announced as the chief creative officer of Diane von Furstenberg's label. The news closes a thread of speculation that mentioned Mr. Saunders as a strong contender for the top job at Christian Dior.
This past December, Mr. Saunders shuttered his eponymous label, known for its deft use of color and print. Born in 1997, the Central Saint Martins grad worked with everyone from Alexander McQueen (Mr. McQueen himself contracted Mr. Saunders to make the famed Birds of Paradise print) to Chloé and even Pucci. It wasn't until 2003 that he established his own label. With that brand he picked up awards like Designer of the Year from the Scottish Fashion Awards and British Designer of the Year from the Elle Style Awards; he also won the British Fashion Council/Vogue Fashion Fund. Amongst the high profile names he's dressed, Michelle Obama and Kate Middleton are two of the most influential. His Spring 2016 collection, the final showing from his eponymous brand, held in a custom-built venue, was widely considered to be one of his best.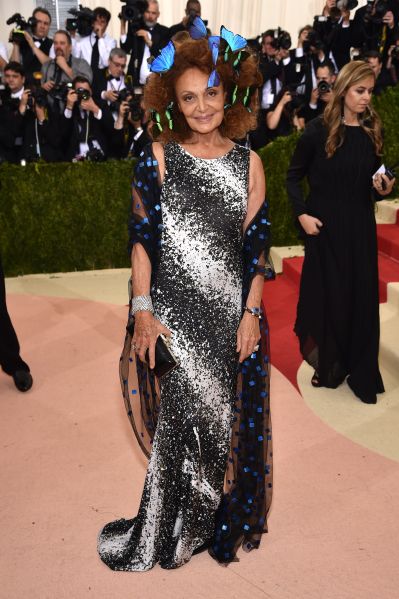 But it wasn't only womenswear where Mr. Saunders succeeded: In 2012 he held a solo men's show at Milan Men's Week. He's also launched eyewear, had an ongoing partnership with The Rug Company and slapped his name on mini leather goods through a partnership with Radley. His work even got a bit of the mass treatment via collaborations with Topshop.
The chief creative officer news is nothing short of exciting, with founder and chairwoman Ms. von Furstenberg saying: "I could not have found a cooler, more intelligent designer and I cannot wait to watch him shine as our chief creative officer." She went on to say that the creative would "lead DVF into the future." The combined focus on print for the two brands is no doubt where the most synergy lies.
The move could be something in a bit of a long burning trend. Industry speculations point to Belgian Raf Simons taking the job at Calvin Klein. Couple this pair of Europeans with the British Peter Copping helping Oscar De La Renta and three of New York's largest brands could be soon run by Europeans.
Mr. Saunders will report to the chief executive Paolo Riva according to a report by Business of Fashion. He will replace Michael Herz who had been in the artistic director role since 2014. It is expected that Saunders' first collection for Ms. von Furstenberg will bow this September in New York, where Mr. Saunders showed for a brief stint between 2012 and 2013.