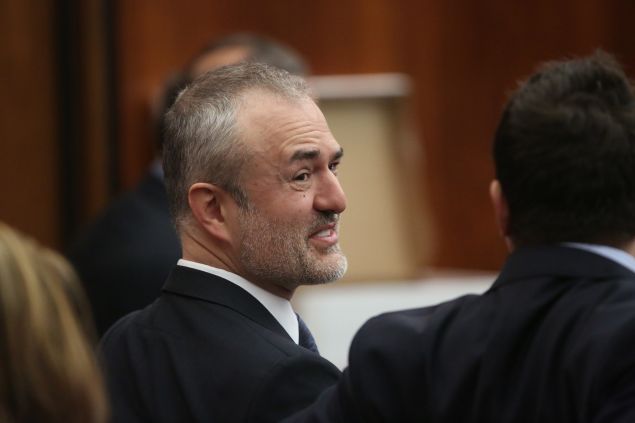 Tech billionaire Peter Thiel's revelation last week that he had bankrolled Hulk Hogan's lawsuit against Gawker as payback for the site outing him has triggered a new round of thinkpieces about Gawker's ethics (or lack thereof), freedom of the press, and the culture of Silicon Valley.
Today's installment, published in The New York Times, is called "I Stand With Gawker." The op-ed is written by Canadian writer and Esquire columnist Stephen Marche.
Mr. Marche concedes that Gawker has never been a big fan of his—the site has placed him on its list of "The Worst 100 White Men" and "The 50 Least Important Writers" (other writers on both lists included Andy Borowitz and David Denby). It also published a long screed against his thinkpiece "The Case For Filth," which argued that women should be OK with men not doing housework.
"The attacks on me always seemed as if the writers were talking about a fictional creation named 'Stephen Marche,' he writes.
In spite of all this, Mr. Marche finds something valuable in the way Gawker holds celebrities accountable, even for their sex tapes, and he concludes that the information they provide is worth knowing.
"I believe that Gawker serves an essential function in a celebrity-obsessed culture, and if it were to disappear the world would be poorer and the cause of journalistic truth would be damaged," Mr. Marche writes. "The editors and writers want power to be made uncomfortable whether or not it deserves the discomfort, and they believe that the public right to information is more important than any individual's right to privacy. I would say, to anyone who believes that Gawker is just the gutter press, that those values are worth something even in the gutter."
While Mr. Marche's plummy prose received wildly mixed reactions on social media, many journalists supported the way he passionately took a stand:
It seems the Gawker saga is the gift that keeps on giving, for op-ed writers and Twitter users.