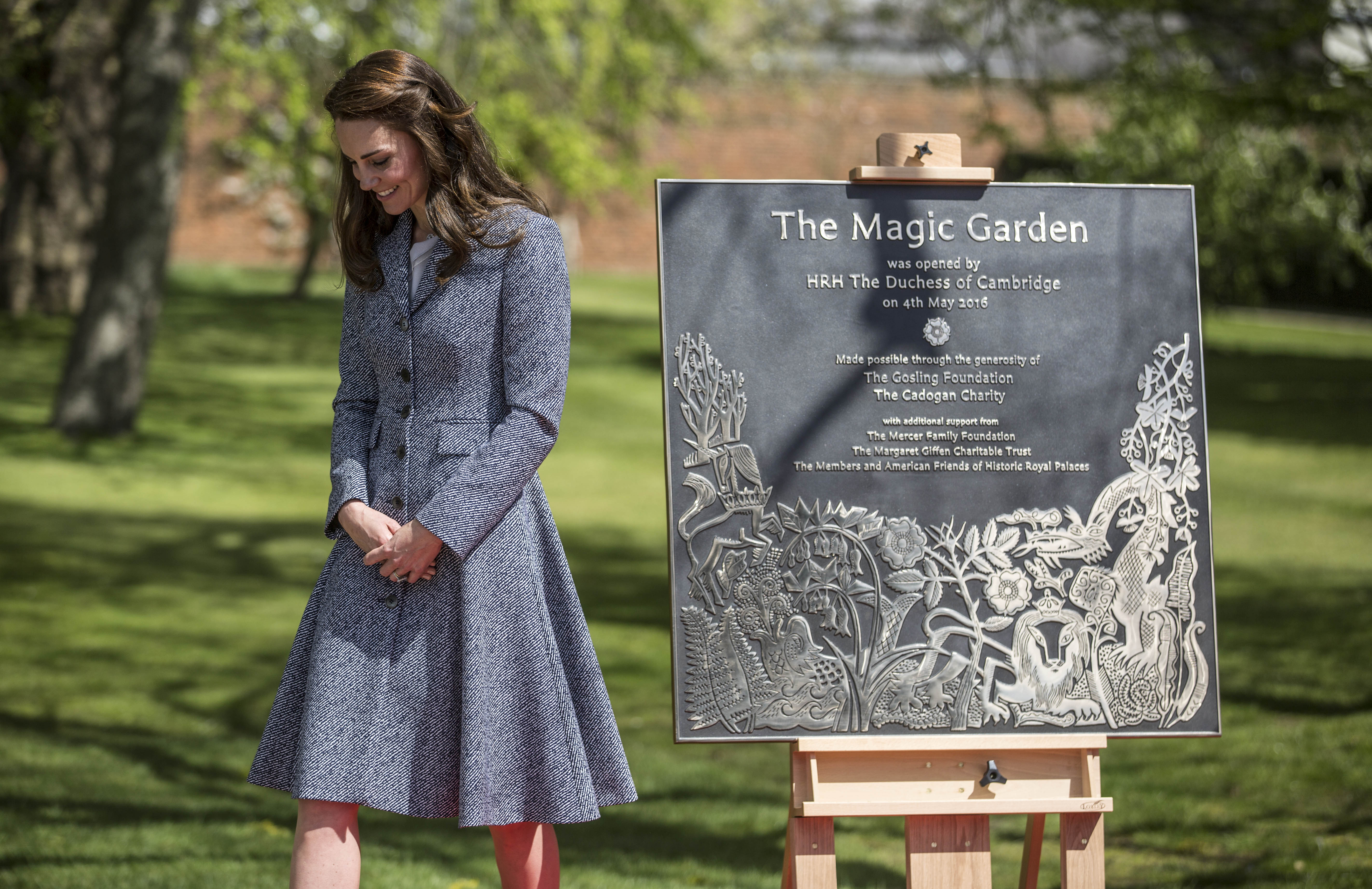 Kate Middleton not only made everyone's childhood dreams come true by becoming a princess; now, she's opening "The Magic Garden." The Duchess of Cambridge documented her foray into gardening on the Kensington Royal Instagram account. Throughout her playground visit she wore Michael Kors, and of course, her trademark LK Bennet nude, patent pumps, even while frolicking in the grass, surrounded by playing children.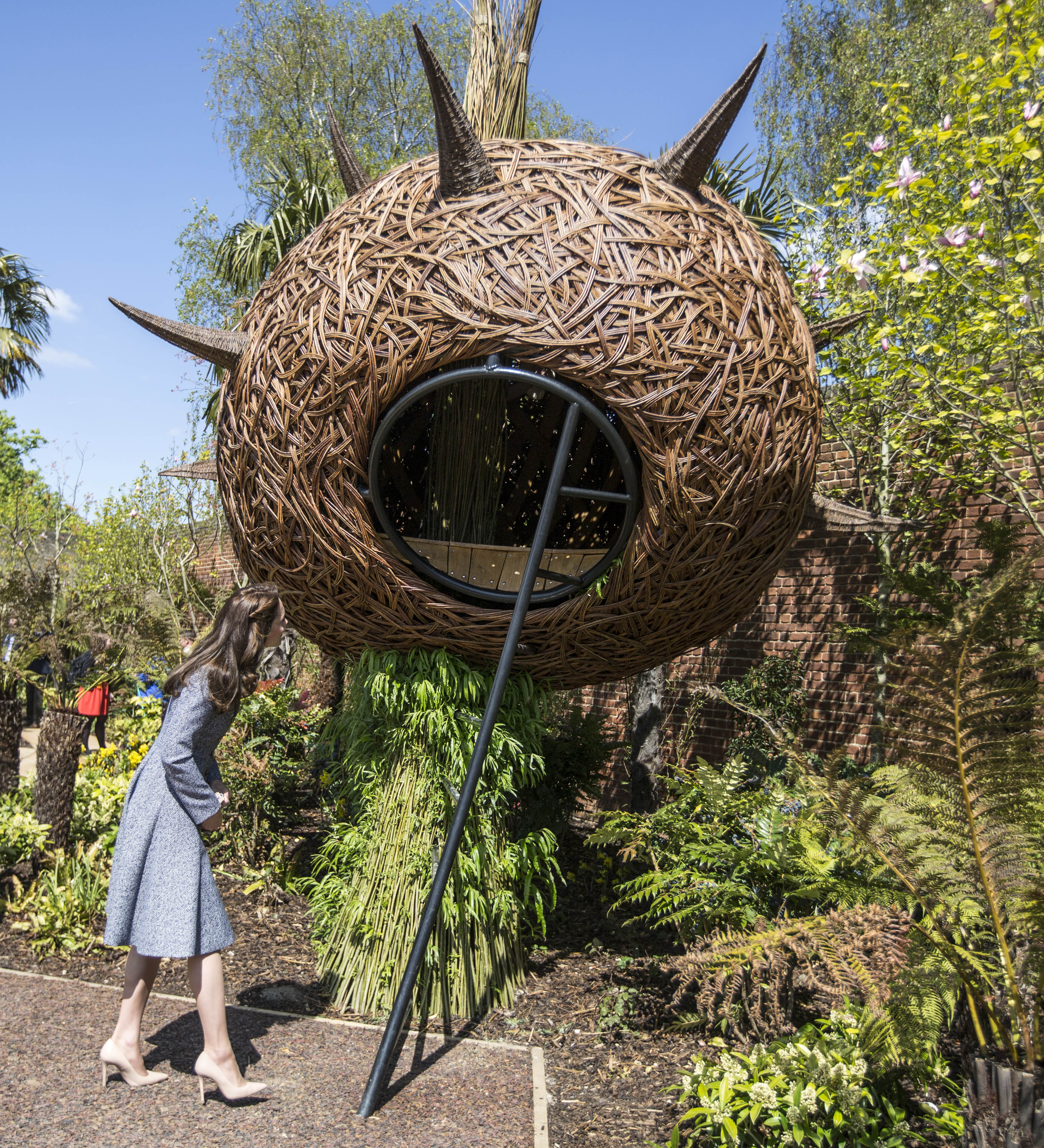 The new playground is at Hampton Court Palace and was designed by Robert Myers, the Royal Horticulture Society Chelsea landscape architect. The Duchess played with children throughout the event, even kneeling down to chat with them, but unfortunately her own brood did not make an appearance. America has Harry Potter World, full of magic and mischief, and now London has their own magic garden.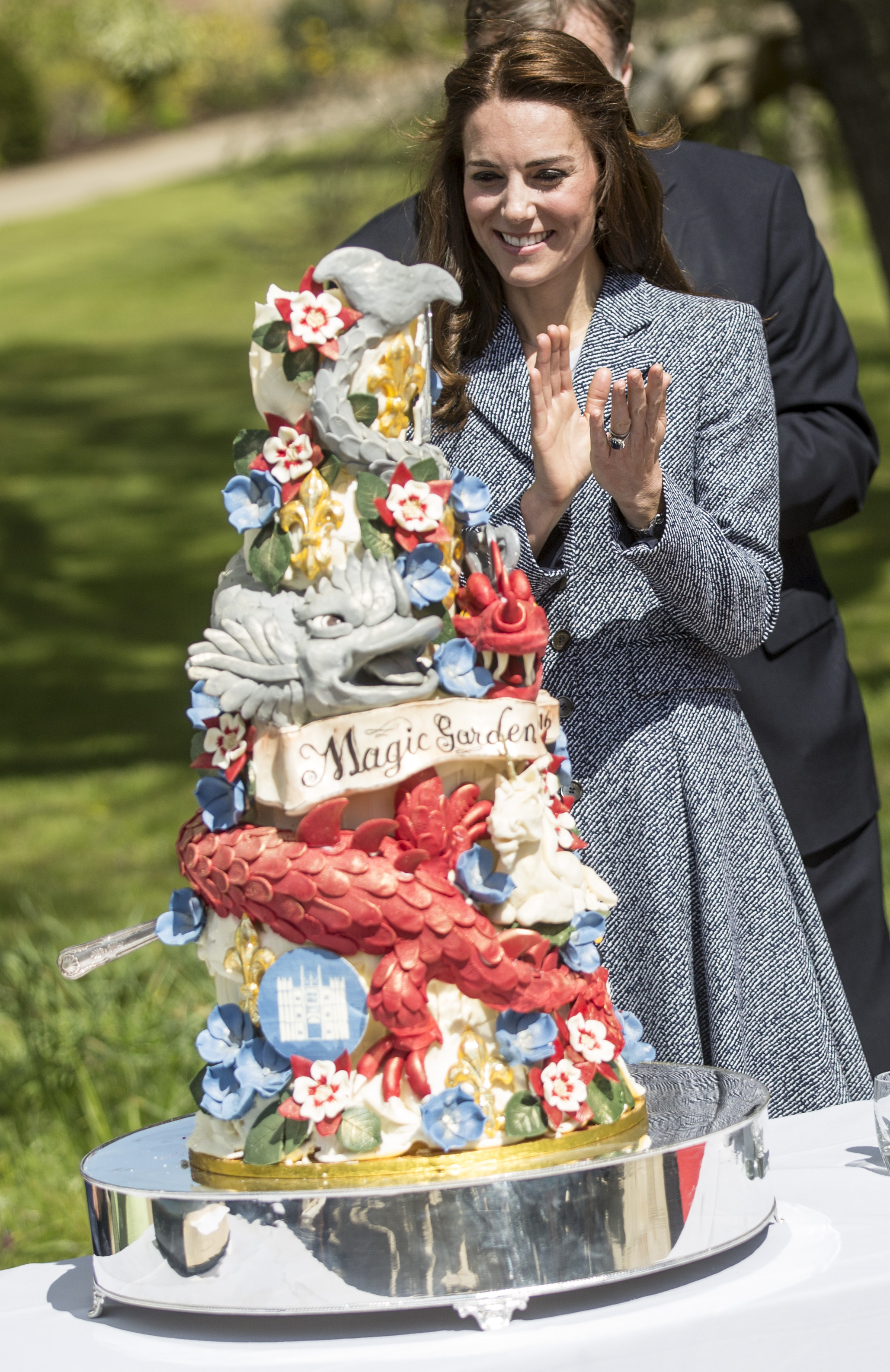 The Magic Garden and maze offer "a garden of discovery and exploration." 17,000 bulbs and 3,000 shrubs were planted to create the childhood escape. The Duchess even met with some of the gardeners in charge of the project, which is housed in the area that is King Henry VIII's former courtyard. In the olden days, jousting tournaments took place. Now, the most adventure the site will see is if a child gets lost in the shrub maze.