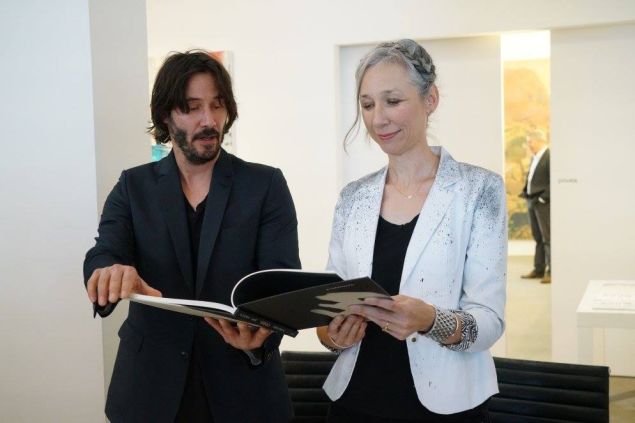 Keanu Reeves dishes on creating dark and lyrical stanzas for his new art book, and the challenges of working with old school printing master, Gerhard Steidl. The actor and his friend, artist Alexandra Grant, recently teamed up with the famed German art book publisher for their new project Shadows, which features poetry by Mr. Reeves and photographs by Ms. Grant.
Win a chance to have Yayoi Kusama decorate your Airbnb. London's Tate Modern and Airbnb are holding a contest for one lucky host to win a chance for Japanese art star Yayoi Kusama to redecorate their rooms.
Tourist smashes 126-year-old statue trying to take a selfie. Seriously, scaling art for an Instagram post is not worth it. One tourist found out the hard way when he tried to climb a 16th century statue of a Portuguese king at the Rossio train station in Lisbon. The statue fell, shattered, and the embarrassed culprit tried to cut and run but was quickly caught by police.
Artist builds a neon stone henge in the Nevada desert. Tomorrow, Ugo Rondinone will unveil his colorful land art sculpture Seven Magic Mountains, co-produced by the Art Production Fund and the Nevada Museum of Art, in the barren sands outside Las Vegas. The piece features seven pillars of stacked limestone boulders, painted bright hues of magenta, orange, yellow, green and blue.
Logos of banks gone belly-up preserved in New York art project. Michael Mandiberg has taken the logos of 500 defunct banks that closed after the 2008 financial crisis and will display them at a corporate office on Lower Manhattan.