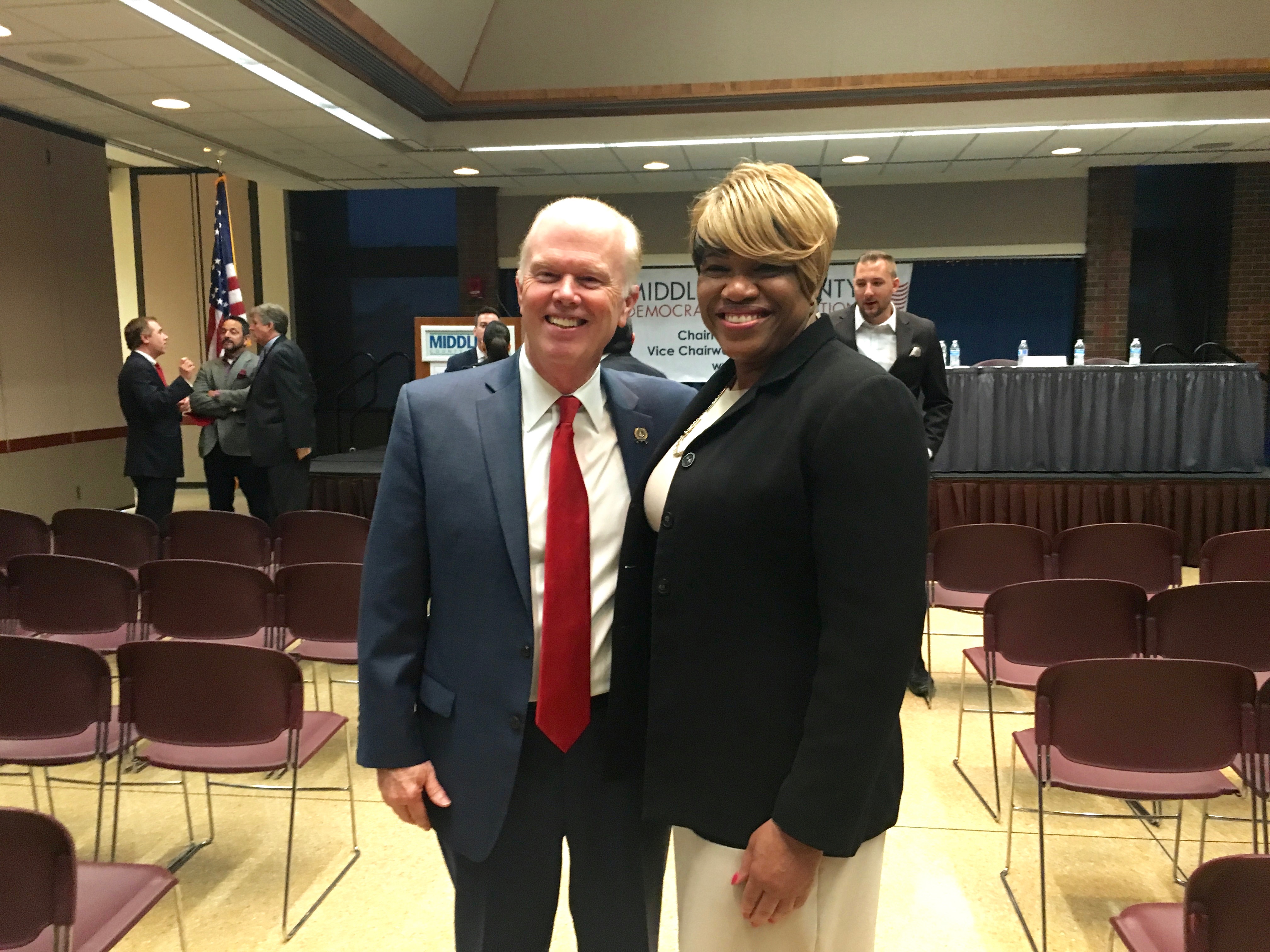 With Assemblyman Patrick Diegnan (D-18) being named official selection of the Middlesex Country Democratic Organization to succeed Judge Peter Barnes in the State Senate, Highland Park Councilwoman Elsie Foster-Dublin took it upon her self to issue a statement of congratulations for Diegnan. Foster-Dublin is currently campaigning in the hopes of succeeding Diegnan in the Assembly.
"Congratulations to our own Assemblyman Patrick Diegnan from the 18th Legislative District, who will take the place of Peter Barnes in the State Senate as Pete embarks on a new chapter as a Superior Court judge," Foster-Dublin's statement read. "Pat's qualifications speak for themselves and the unanimous vote cast by the 18th District members of the Middlesex County Democratic Organization was so well deserved."
The statement continued: "However, I must also point to his legislative record because it's one of progressive integrity that reflects this increasingly cultural and economically diverse Central Jersey district. This is no easy accomplishment and everyone should know that he has served us so well and that he will work tirelessly as a leader in his new role in the State Senate."
If selected by the MCDO to succeed Diegnan, Foster-Dublin will be in the running to serve with Assemblywoman Nancy Pinkin. The Middlesex County Democratic Organization will meet again on May 12 to nominate a successor to Diegnan's assembly seat. Sapana Shah, Bob Diehl and Rob Karabinchak are also in the running.