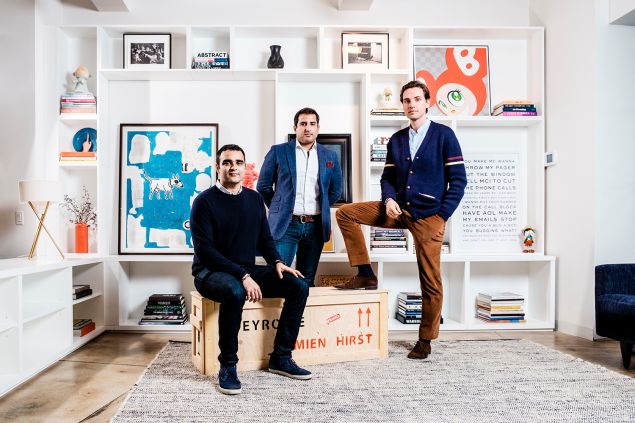 Online art auction houses Paddle8 and Auctionata have announced that they will merge, making the new internet behemoth one of the top 10 auction houses in the world.
Paddle8 co-founder Alexander Gilkes, who was profiled by Observer in March, said that the two companies form "the perfect complementary partnership from the [standpoint of] geographical reach, user demographics, sales formats, and sales categories," as told to Artnews' Sarah Douglas.
No financial details regarding this merger were announced, but the boards and management of each company will stay in tact.
Paddle8 was founded in 2011, by Alexander Gilkes, Aditya Julka, and Osman Khan and now has offices in New York, Los Angeles, and London. Their sales jumped from nearly $10 million in 2012 to over $50 million in 2013, according to Artnet, prompting a rash of interest in the company from notable art-worlders, including Damien Hirst, who invested in the firm in 2013, and mega-gallerist David Zwirner, who joined their board in 2015.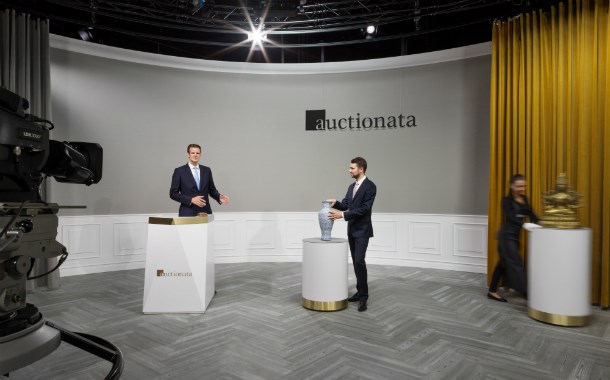 Auctionata, an auction, e-commerce and valuation site, was founded in Berlin by Alexander Zacke and Georg Untersalmberger in 2012. The company saw a notable amount of online sales growth recently (nearly 200 percent in the first half of 2015 according to the company), making them a desirable business partner.
The companies hope to further dominate the middle-market, which includes artworks and valuables under $500,000, but are also angling to move into larger sales with the help of new video technology. "As technology improves, and as our global collectors become more engaged, it's only natural that we will start to move higher and higher up the value band," Mr. Gilkes told Artnews.
Mr. Zacke said that the new company plans to merge operations over the next year and a shared website will go live a year from now. The companies will keep their own brands for the near future.
The online art sales sector grew by 68 percent in 2014 according to Hiscox, which accounted for 4.8 percent of total art sales that year. But online auction houses, it seems, are popular with younger and newer collectors, according to the Hiscox report, and two online sales leaders are apparently betting big on those buyers.