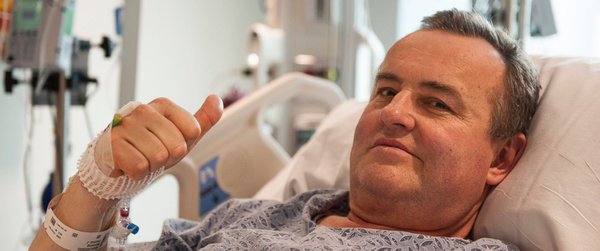 Transplant science is once again in the news, as surgeons at Massachusetts General Hospital announced that they performed the first successful penis transplant in the U.S. last week on 64-year-old Thomas Manning. This was only the second successful penis transplant worldwide—the first was in South Africa in 2014.
Organ transplants have come a long way in general—internal organs like the kidney, heart, liver and lungs are regularly transplanted, but riskier transplants of the face, arms, hands and now penis have also met with success.
Dr. Bruce Gelb, a kidney transplant surgeon with the Transplant Institute at NYU Langone Medical Center, explained to the Observer that these more complex procedures are known as vascularized composite allografts (VCAs) because they involve transplanting multiple structures such as skin, bone, muscles and connective tissue.
"It's transplanted organs that people can actually see," Dr. Gelb said. "Even the penis, which isn't technically in public, can be seen."
While he characterized heart and lung transplants as "life saving," Dr. Gelb called the second category "life changing" because of this visible aspect. By the same token, whenever one of these procedures is successful it is deemed newsworthy.
There are physical and psychological risks involved with such operations—the most common is when a body rejects a donor organ. The effects of this can prove dramatic, as when face transplant recipients end up losing flaps of tissue.
The long-term outcomes of these new transplants have also not yet been determined—while heart and lung transplants have been commonplace for decades, the first face transplant was not performed until 2008, and other VCA procedures are even more recent.
Aside from the transplants themselves, one of the biggest challenges to overcome is anti-rejection medications, which are supposed to prevent the immune system from rejecting the new organ or appendage. The problem is they don't always work—these immunosuppressive drugs can cause everything from renal failure to diabetes.
Some doctors are trying to wean their transplant patients off anti-rejection meds, but no completely successful method has been found yet. Dr. Gelb hopes that changes soon.
"If we can navigate the immune system the sky's the limit," he said.
Dr. Gelb expects that the long term issues involved with life changing transplants will eventually be resolved, as they were for life saving ones. However, given the inherent risks involved with these operations, and the worries about drugs, he believes more dramatic organ transplants cannot be safely attempted yet.
"We've had good luck so far, but the effects of having a new limb are something we'll be working on in the field in the long run," Dr. Gelb said. "At this point it's not about what we can't do but what we should not do."
Dr. Gelb, who is also a bioethicist, singled out one physician as dangerous in particular: Dr. Sergio Canavero, an Italian surgeon who has said he plans to perform the first human head transplant next year.
"Besides being completely unethical, it's scientifically unfounded and a crazy thing to do," Dr. Gelb said.