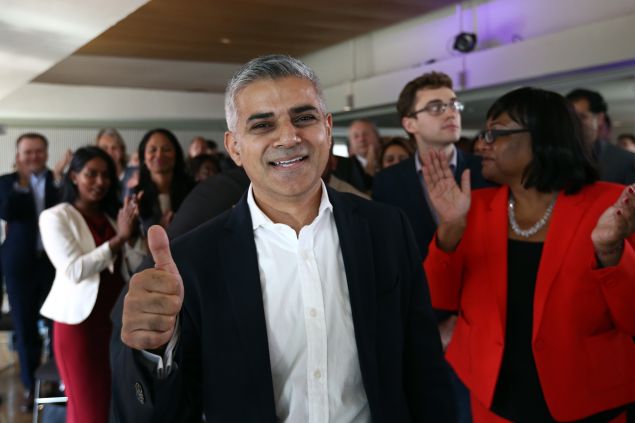 London's new mayor makes rousing speech to arts leaders declaring his commitment to culture. "Right from the start, supporting the arts and creative industries will be a core priority for my administration," mayor Sadiq Khan told the city's leading arts figures at City Hall Thursday evening. "Right up there with housing, the environment and security as one of the big themes that I want to define my time as mayor."
British Museum forced to close following BP protest. Greenpeace activists climbed the giant columns outside the museum on Thursday to hang banners attacking the institution's lead corporate sponsor. The museum was shuttered "to ensure the safety of the museum's visitors," according to a spokeswoman.
Brazil's interim president abolishes the Ministry of Culture. The country's interim president and former vice president, Michel Temer, has made the Ministry of Culture a subgroup of the Ministry of Education during his first week in office.
Julian Schnabel ditches Gagosian for Pace because he he wasn't having fun anymore. "Why would I want to do that? Because I know them," Mr. Schnabel told Artnews. "And life's too short. Too short to waste. I just think that, if it's not fun, don't do it. I wasn't having much fun." We too wish life could be nothing but fun.
Top Metropolitan Museum curator departs to run Houston's Menil Collection. Rebecca Rabinow, The Met's curator of modern art, is leaving the museum after 26 years to become director of the Menil.
Public Art Fund poaches Daniel S. Palmer from Jewish Museum. Mr. Palmer is a rising star in the curatorial circuit, and Public Art Fund's director Nicholas Baume is calling him "one of the most engaged and dynamic young curators working in New York today." He joins Public Art Fund as associate curator, beginning May 31.
Bruce High Quality Foundation to open second branch in sunny Miami. The Brooklyn-based nonprofit and free arts school is expanding and plans to open another location in Miami next year.