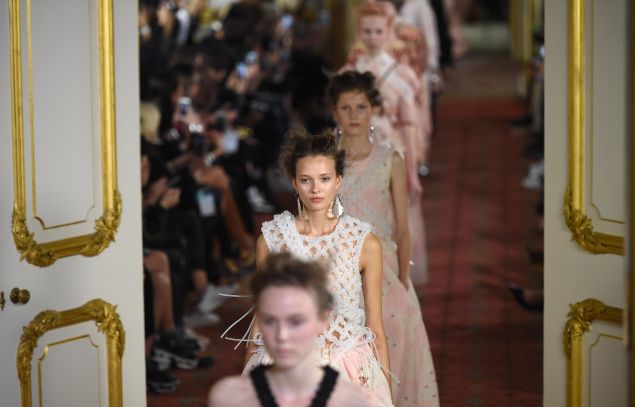 Thought the hype surrounding this year's Met Gala was finished? Well, think again.
Today, The Met Store has unveiled details on the gift shop that was curated to accompany the "Manus x Machina" exhibit, and it's wonderfully fashion forward. With help from Olivia Kim, the VP of Creative Projects at Nordstrom, the shop will now be stocked with limited designer threads and accessories. This partnership is the first of it's kind for the museum.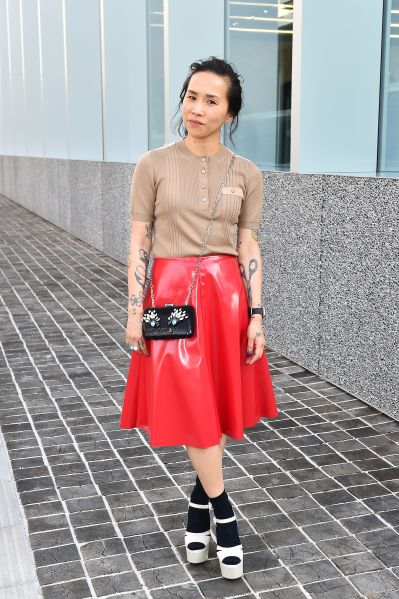 "The exhibition store is always one of my favorite parts of visiting the Museum – it's the cherry on top of an inspiring and beautiful exhibit. Manus x Machina showcases the wow elements of fashion, and as the last touch point of your experience the store is a way for visitors to take home a piece of what we saw," said Ms. Kim in a statement.
Her curated shop, which will debut on Wednesday, May 11, will include a feathered chiffon top and leather wallet from Marques Almeida, t-shirts from Hussein Chalayan, nail polish sets from Cirque Colors (aptly named Manus and Machina), a jacket, shirt and top by Paskal and an artful cord belt by Simone Rocha.
The shop's selection also includes Comme des Garçons perfume, Issey Miyake purses and a cheeky bookmark by Maison Martin Margiela. If you can't make it to the shop before the exhibit closes on August 14, these designer goodies can also be scooped up on the shop's dedicated e-commerce site.