The super luxe activewear brand VIMMIA, popular with Victoria's Secret Angels and fitness gurus, has joined forced with Maria Shriver and the Women's Alzheimer's Challenge to give back. The Women's Alzheimer's Challenge looks at the impact Alzheimer's has on women and how it affects women who are caregivers to those suffering from Alzheimer's. This Saturday, they're hosting a worldwide event at Equinox to raise money and awareness.
"Women are at the epicenter of the Alzheimer's crisis which is why we must be at the heart of the solution," Maria Shriver said by press release. "I am proud to be able to partner with VIMMIA, a socially conscious brand, to help fund cutting-edge research on women's brains in an exciting new way."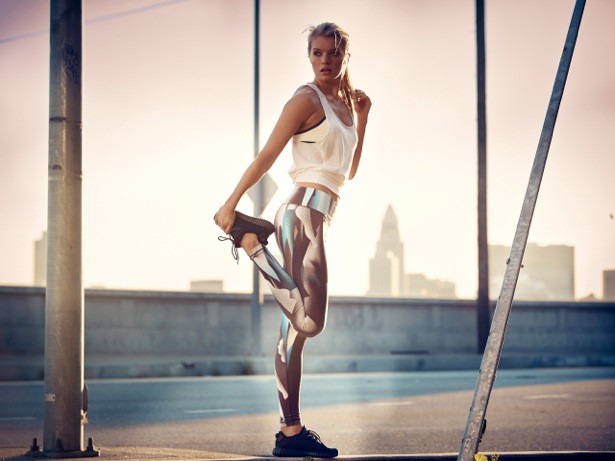 Now, every time you purchase a pair of VIMMIA leggings, they'll donate a dollar to support research on women's brains. They're also sponsoring Maria Shriver and Equinox's Move for Minds experience this Saturday May 21, taking place at Equinox locations everywhere. The event will offer their boxing class "The Cut," yoga, meditation and talks on brain research, fitness, stress, nutrition and caregiving.
In the past, the philanthropic VIMMIA raised money for breast cancer research. The brand created the Warrior One legging, with 50 percent of proceeds going towards breast cancer treatment at Memorial Sloan Kettering; they have another line coming this September. They've also held two "Weekend Warrior" wellness events for the same cause.