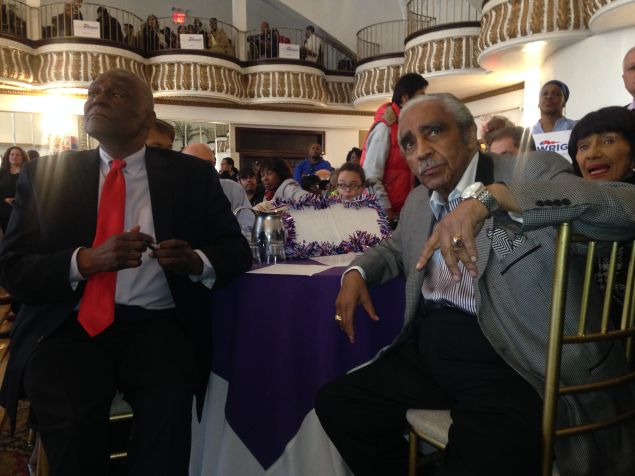 Assemblyman Keith Wright, the retiring Congressman Charles Rangel's favored successor, is running to represent the neighborhoods of Harlem, Washington Heights, Marble Hill, Fordham Manor and…Inglewood?
A new piece of literature from the Harlem Democrat's campaign names "Inglewood" among several other communities he hopes will send him to Washington, D.C. Mr. Wright is one of half-dozen contenders fighting in his party's June 28 primary, and he has outpaced virtually all of his rivals in fundraising and endorsements.
"From Harlem to Inglewood, from Norwood to University Heights and El Barrio, we stand on the shoulders of people who have changed the world," the mailer reads, evoking the district's diversity and famous figures from the past and present. "Now it's time to write the next chapter in our history."
Just one problem. There is no Inglewood in the district or in New York State. It is the name of a city located outside of Los Angeles, California. The upper Manhattan neighborhood of Inwood is part of the seat.
Ironically, Inwood is the neighborhood where one of Mr. Wright's greatest rivals, State Senator Adriano Espaillat, resides.
The Wright team%tags% dismissed the mistake as an insignificant typo, and claimed the mailer was supposed to refer to Inwood.
"The over one hundred tenant leaders that are supporting Keith Wright for Congress care much more about affordable housing than a printer's error," said campaign manager Luther Smith.