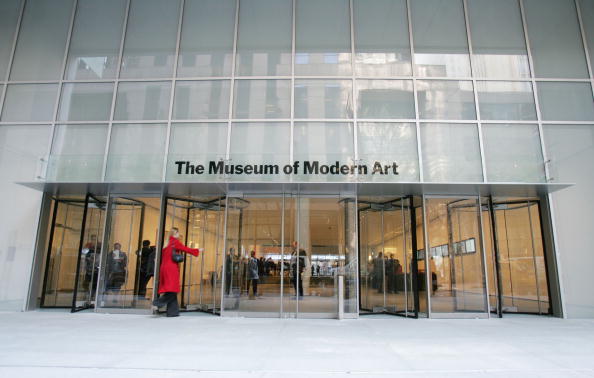 MoMA offers voluntary buyouts for senior staffers. There must be something in the air because not a week after The Met announced it may be planning layoffs to balance a $10 million deficit, MoMA is announcing it will offer staff members over age 55, or with nine plus years at the museum, buyout packages. "The museum is in a transitional stage in terms of the scope of its operations, which are at a reduced level during the renovation period. The program is entirely voluntary and is intended to benefit staff who are considering retirement this year," said the museum in a statement.
FBI searches home of Connecticut mobster with suspected ties to Gardner Museum heist. Authorities are searching the Manchester home of Robert "Bobby the Cook" Gentile, a leading suspect in the unsolved heist of 13 masterpieces from the Isabella Stewart Gardner Museum in Boston in 1990.
Soho staple Artists Space to close. The nonprofit gallery was founded in 1972 and has been at its current location on Greene Street for 23 years. Now, the gallery is leaving its home to avoid a possible rent hike from a planned penthouse expansion by the building's landlord.
"Old French Artsts" are having a moment. The Art Newspaper declares that "OFAs (old French artists) are the new YBAs" due to a recent spate of exhibitions for under appreciated French modernists such as François Morellet and Pierre Soulages.
Artist Marisol Escobar dies at 85. The Venezuelan-American artist showed with legendary New York art dealer Leo Castelli in the 1950s, and starred in two films by Andy Warhol.
Christopher Bedford named director of Baltimore Museum of Art. Mr. Bedford comes to Baltimore from the Rose Art Museum at Brandeis University.