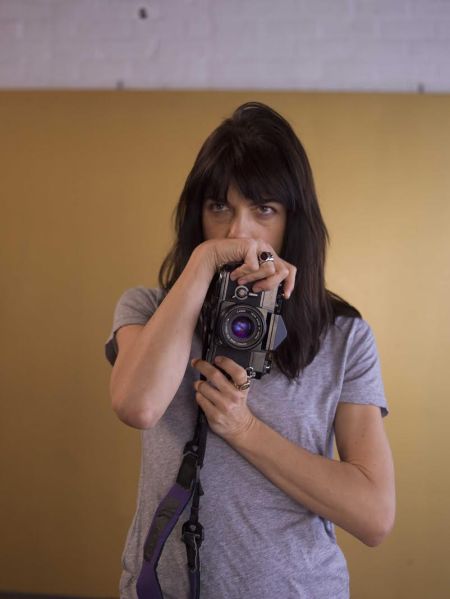 An empty, well-intentioned idea that doesn't quite work out as hoped, Mothers and Daughters is another connect-the-dots movie about overlapping stories vaguely interwoven with a common theme—the myriad roles of various New York women from different social backgrounds, financial statuses, marital conditions and educational advantages, united by the slender yet overwhelming thread of motherhood. It's one of those layered episodic movies filled with peripheral characters whose lives sometimes (but not always) intersect at odd, unexpected angles that often feel too contrived to inspire both credulity and continuity.
---

MOTHERS AND DAUGHTERS ★★★
(3/4 stars)

Written by: Paige Cameron
Directed by: Paul Duddridge
Starring: Christina Ricci, Susan Sarandon and Courteney Cox
Running time: 90 min.

---
The big problem is twofold: there are too many characters to keep up with, played by too many women who look too much alike. The only connecting thread is a series of photographs taken by a single, unfulfilled rock photographer (Selma Blair) assigned to follow a flaky, irresponsible pop star around in his tour bus, capturing whatever elements of his life interest her, in order to form a collage of life on the road. When she discovers her independence smashed by a rabbit test that turns out positive, she seeks an abortion but falls in love with her sympathetic gynecologist.
Meanwhile, an elderly grandmother dies leaving behind her $2.5 million fortune to Becca (Mira Sorvino), the grandchild she raised who thought she was her mother, only to discover her real birth mother has actually always been her older sister Nina (Courteney Cox) and her nephew is really her younger brother. Meanwhile, Becca (Ms. Sorvino, looking too young to be Courteney Cox's daughter and younger than the rest of the women in the cast put together), has become a famous icon of designer bras whose line is being featured in a big layout in a slick magazine edited by Sharon Stone. When Becca reveals a long-hidden secret and begins a search for her own lost daughter, a shameful product from her promiscuous past whom she surrendered for adoption when she was 22, unsealed records reveal it is Layla (Alexandra Daniels), the daughter of Ms. Stone, the fashion editor she's been working with, who thinks Layla has been wasting her expensive fancy education at Dalton, Amherst and Princeton to wait on tables in a New York diner, unaware that Layla has been amassing a secret portfolio of her own couture designs. Are you still with me? Then check out Susan Sarandon, wonderful but wasted in a cameo with real-life actress-daughter Eva Amurri Martino. They haven't seen each other in two years, but relations resume when daughter Gayle asks mother Millie to invest a large sum of money in her boyfriend's designer cupcake business.
It's all so confusing that I found it next to impossible to keep up with who's who, how they're related to each other, and why—and I found the script too baffling and sentimental to care. The tangential characters communicate via Skype, iPhones and email. The men are little more than shirtless eye candy. And the director never finds a way to guide the all-star female cast above and beyond the empty platitudes. Do something special for your mother on Mother's Day, but if you want a day of peace and pleasure together, don't take her to Mothers and Daughters.