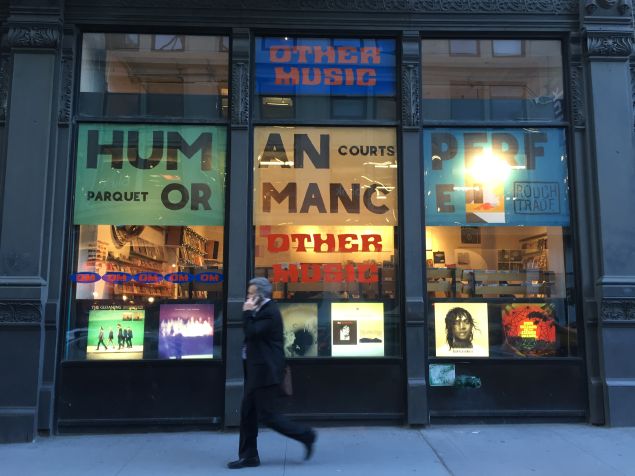 I've been going to record shops in New York City since the mid-'90s when me and my boys would make our monthly treks down the Thruway to Greenwich Village and my very first city spots, Generation Records and Revolver Records, for bootlegs (not to mention those routine side trips to Postermat and Psychedelic Solution on West 8th).
It wasn't until I was living back on Long Island and had gotten my first job out of college as an editorial assistant at CMJ New Music Report when I began visiting Manhattan regularly, and one of my favorite places to go downtown was East 4th Street—namely because of Other Music.
There was a big difference between going shopping at other record stores in the city and going to Other Music. Walking into that foyer where stacks of free local magazines (Interboro Rock Tribune, Vice, Arthur, Beyond Race and New York Waste) used to sit neatly for the taking on the way out and stepping into the actual store itself, you knew you were in for an experience, a nuanced, deeper level of record shopping.
Unlike many used-CD spots back in the day, Other Music didn't force you to rifle through piles of 4 Non Blondes, Blues Traveler and Sugar Ray albums to discover a hidden gem. The entire used section at Other Music was gem after gem after gem. (One of the last times I shopped there I found a mint copy of the first Jesu album for $6.) The only reason why you'd leave this store unhappy was because you didn't have enough money to buy everything on the shelves.
Shopping at Other Music was a crucial aspect of my street-level master's degree in music education.
When I started getting deep into the John Zorn universe during the mid-'90s, I could always find the releases on the New York sax legend's Tzadik label at Other Music, like the time when I finally scored a copy of Mike Patton's Adult Themes for Voice in the used bin. When I started getting deeper into old psychedelic rock and British folk, I found titles like Mike Cooper's Paper and Smoke and the first Caetano Veloso album in that section of CDs in front of the register. An ex-girlfriend once bought me a copy of David Axelrod's Marchin'  on vinyl for Christmas from the store's well-curated vinyl collection.
And when it came to hip-hop and funk, no other store outside of Fat Beats and Beat Street had a better selection.
Other Music is literally the only record shop I've ever been to where I saw a copy of the RZA's instrumental score to Jim Jarmusch's Ghost Dog: The Way of the Samurai, which 18 years later I still kick myself for not buying. I also found one of my absolute favorite psych-funk titles in the used CD bin as well, 1972's Serve 'Em by the group Madhouse (not to be confused with Prince's instrumental band of the same name), which consisted of musicians who would go on to be part of Bootsy Collins' acclaimed post-Parliament-Funkadelic project, Bootsy's Rubber Band.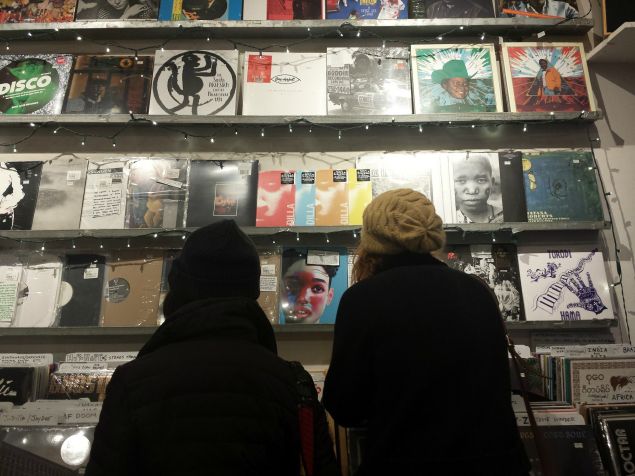 Other Music was the place I went to learn about Sun Ra and CAN and Arthur Russell and Brian Eno and all those acts you get into when you reach that level up from AOR radio.
I remember going there one time and seeing Kid Millions from Oneida spinning records. Another time Georgia and Ira from Yo La Tengo were doing their thing. And I could only wish to attended the scores of in-store performances inside the store's cramped confines, from St. Vincent to Animal Collective to Iron & Wine to Hinds to you name it.
The announcement last week by store owners Josh Madell and Chris Vanderloo that Other Music would be closing its doors after 20 years of business hit our local district of the internet like a ton of bricks.
For just about everyone in the tri-state area who was serious about collecting music, Other Music was the place to shop. There's no two ways around that fact.
The pilgrimage to St. Mark's was a regular thing for all of my friends. That is, however, until literally every single record store on the block, plus the bars we used to hang out at, disappeared. Unless you want to stop in St. Mark's Comics, there is literally no reason to go down that street anymore. At least for me.
For just about everyone in the tri-state area who was serious about collecting music, Other Music was the place to shop.
And now there is no reason to go down to East 4th Street where Other sits for another month before it permanently shutters on June 25, and for many years so defiantly in its bold Mets/Knicks orange-and-blue motif across from Tower Records.
I'm really going to miss Other Music. I'm sorry I never make it out to the city enough to shop there as regularly as I once did, but just like the shocking death of Prince a couple of weeks ago, I was always expecting Other Music to be there, so I never worried about the gaps between visits. I honestly thought in my heart of hearts that it would always be there. But sadly, it has become yet another victim of Manhattan's insane culture cleansing of downtown.
In homage to this most formidable institution, the Observer has gathered some stories from some of Other Music's more prolific shoppers as well as an exclusive conversation with store co-owner Josh Madell about just how much this most unique record emporium meant to our region.
Josh Madell (co-owner)
"This was a hard decision to make on a lot of fronts, but it was hardest because we knew how much our customers care about the place and we knew a lot of people would be pretty thrown by the announcement. It's been overwhelming, the response, just huge on every level. People have a lot of intense emotional connections to a record shop, it's how it is with people who love music. We've sold a lot of records and we've turned a lot of people on to albums that have great meaning to them."
"Someone recently said to me [about the closing], 'Well, it shouldn't have come as a surprise.' In general, however, you don't have to explain the reasons, because people seem to understand. We had a lot of time to debate what we had to say in our press release. But in the end, we kinda just said, 'Times have changed,' and I think that sums it up in a lot of ways."
"Most of the music culture that was in the East Village is gone. It's a different city."—Josh Madell, co-owner of Other Music
"But listen, despite the fact that we're a specialized store, our sales are not that far off the industry norm in terms of how physical sales have shrunk over the last decade. Our numbers aren't far off from that. And the fact is, CDs are disappearing and LPs are growing, but not nearly at the rate that CDs are disappearing, and all the people who are streaming music and downloading before that, they're not buying music. That's one aspect."
"The other one is the current state of New York City. You spend a little bit of time here, and you'll know Manhattan is not the same place. Most of the music culture that was in the East Village is gone. It's a different city. And both of those things are as real for us as they are for anyone."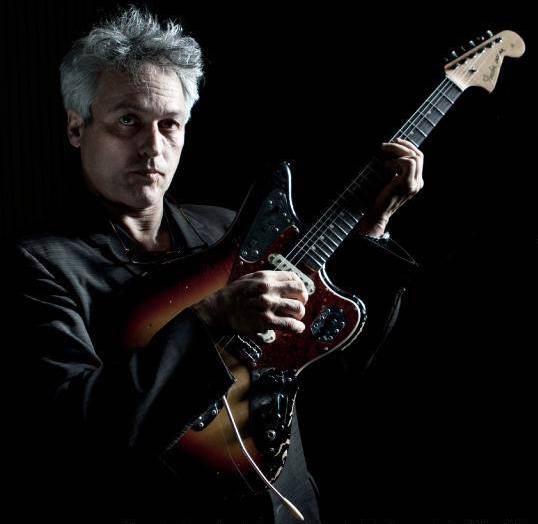 "I could go back over the many amazing records I bought at Other Music, those I went there for, those I found there by chance, and the ones the cool staff people hipped me to. I could talk about how some of those recordings changed my life. Then I could get all nostalgic and say, 'Gee, isn't it too bad that things are changing,' knowing full well that 'things' are always changing: that's the nature of life."
"But I'm not going to do that: because Other Music's closing isn't 'nature,' it isn't 'life'—it's a small part of the entirely preventable destruction of the economy of the people who make and sell recorded music. That destruction is being carried out for the profit of corporations which sell ad space on their sites' 'content.' They don't make music. They don't sell it. But the more files, the more hits. The more hits, the more advertising dollars. If the files are posted illegally, without the permission of the person who made it, no problem: Congress has (so far) permitted these corporate black marketeers (and yes, YouTube fits this description) a free ride, granting them a 'safe harbor' from liability for the harm they've done."
"To keep Congress mollified, the corporate black marketeers have perpetuated a series of absurd lies:
A) That the music economy—or ANY economy—can survive while a black market makes its products easily available for free.
B) That allowing artists to choose whether their music is made available for free online (or not) will 'shut down the internet.'
C) That protection of artists' rights is incompatible with free speech.
D) That the loss of CD sales doesn't matter, 'cause we're doing just fine on Spotify. (Wanted: ANY artist able to verify that their Spotify income from a CD sold at Other Music paid for its production costs…don't all talk at once)."
"Other Music's closing isn't 'nature,' it isn't 'life'—it's a small part of the entirely preventable destruction of the economy of the people who make and sell recorded music."—Marc Ribot
"And so, every week, another cherished studio closes, another label ceases to release new recordings, another record store goes out of business etc etc. Surprise is no longer possible. Outrage is."
"So: Goodbye Other Music. Your closing isn't 'nature.' It isn't 'life'—it's the Safe Harbor clause of section 512 of the Digital Millennium Copyright act: and it needs to change.*
"'Mourn the dead. And fight like hell for the living.'—Mother Courage"
"*Would physical object music, or the stores that sold it, still exist if Congress restored the market for music? I have no idea. What makes the closing of physical object music stores a funeral, rather than a right of passage, is that there would be online equivalents are either driven out of business by unfair competition with a 'free' ad based black market, or forced to pay so little that the economy is unsustainable for artists. I'm no market fundamentalist, but I believe that if Congress fixed the DMCA, sustainable new forms would emerge. That would be 'change'. That would be life."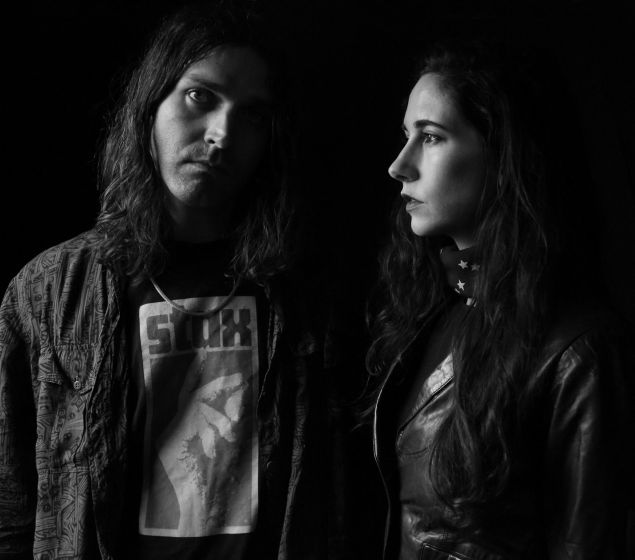 Tres Warren (Psychic Ills)
"When you live in NYC it's easy to get caught up in the 'New York was so much cooler when…' conversation. But Other Music music announcing they'll finally be closing their doors in June seems bigger than that to me. I guess it's the hard reality setting in that everything people have been saying for 10 years about the death of record stores is coming true. They're just my example, you'll have yours."
"I'm not one of those people that thinks the internet has ruined everything, but I do miss finding out what was going on through the stack of xeroxed fliers by the door or hearing from someone that, 'if I liked this record, then I should check this one out…' I bought a lot of records at Other Music, sold some there as well when I needed some money, consigned them copies of nearly every project I've ever been involved in, and watched and played in-stores, and even DJ'd for Record Store Day…It was a good run. Long live Other Music, the first record store that I can remember that had a section for my band."
Johnny Leitera (Tuff Sunshine)
"I actually found Other Music from San Francisco. Before I lived in Brooklyn I'd look forward to their newsletter, which I subscribed to, which not only had all the latest releases but crazy 'advertising music' albums from Germany, compilations of tear-jerker love songs and ridiculous novelty tunes…you never knew what you were gonna get but you knew it would be completely necessary to own it!"
Brad Lauretti (This Frontier Needs Heroes)
"Other Music was the first record shop I went to when I went to college at NYU. It was a huge victory when Tower Records closed, but Other Music survived. One of my proudest moments was when they took my first vinyl on consignment. Just being in Other Music was like you had made it. You cannot replace shops like Other Music, they are cultural institutions, repositories of knowledge that the internet cannot replace."
Mike V, The Everymen
"We have neither the time, the editorial space nor the attention span to truly discuss how important Other Music was and still remains; not only to the music scene in New York, not just the indie rock scene, but the music scene as a whole.
"When the rest of the music business (a term I've grown to loathe) seemed to be in a tailspin trying to figure out how it could possibly right itself, Other stood like a motherfucking lighthouse, its tattered blue and orange banner waving as the Beacon Of East 4th Street, reminding us in its own quiet, reserved, slightly snobbish but still hugely approachable way that it's all good; that despite the rapid homogenization and ever-more-rapid lame-ification of the Big Apple, the freaks still had their clubhouse and the outcasts still had their pied piper."
"Maybe this is it? Maybe this is the last nail in the coffin of the New York City that I came to know as a kid and a young man. Maybe New York will never be the same. That's not for us to lament. It is what it is. As cities are living, breathing creatures, we must learn to accept that nothing is forever, even though until this horrid announcement it seemed like some motherfuckers could survive anything."
"I was lucky enough to have an inside peek at the inner workings at Other. I was lucky enough to liaise with Josh, Chris, Gerald, Pam, Amanda, Amanda's dog who fucking hated me, Mikey, Michael, Daniel and all the others who came and went in my years working for a local label group as we set up some of the most legendary in-stores I've ever seen. Stephen Malkmus and the Jicks, Lee Ranaldo, an entire week with the National, amongst countless others."
"I'll simply focus on the good times, the records I bought [there] which changed my life, and remember that I was lucky enough to live, if only for a time, in the same city as the greatest fucking record store on earth."—Mike V, The Everymen
"I was lucky enough to see how much of a fuck these people gave about it all. I was lucky enough to be cool enough (strictly by proxy) to pop in at all hours of the day and night, head upstairs to shoot the shit with the crew, to talk about music, or not. I was lucky enough to have the crew support my band from day one when The Everymen were nothing more than me and 500 self-made 7-inches. I was lucky enough to have them stick by my band, to continue to give our records glowing reviews in their legendary newsletter despite the fact that they probably still haven't sold through their initial orders of any of our albums. I was lucky enough to meet a girl who was happy to spend a chunk of our first date at Other. I'm even luckier to six years later to call that girl my wife."
"As I do with any loss, be it the death of a parent, the breakup of a seminal-to-me band, the loss of a key New York Giant in free agency, I won't think about the loss. I won't spend my time focusing on the fact that New York now has one less reason to visit or the fact that the music industry has to figure out how the fuck they're going to fill their Other Music-sized hole or how the outcasts have one less place to be in a city that they once ruled which accepts them less and less every day."
"I'll simply focus on the good times, the records I bought which changed my life, and remember that I was lucky enough to live, if only for a time, in the same city as the greatest fucking record store on earth."
"When I was a teenager, I was devoted to getting stoned and listening to music. I found a record by this band that was entitled Taking Drugs To Make Music To Take Drugs To. It was pretty straight forward for me. At the height of my obsession with Spacemen 3 in the late-'90s, I found a copy of the Transparent Radiation 7-inch at Other Music. That was pretty big."
Fung Chern Hwei, first violinist, Sirius Quartet
"For the last four or five years or so, I would drop by Other Music rather frequently as I hang out in the Village quite a bit. This place is almost like a neighbor's house, you pop by once in a while to say hi. It projects a friendly vibe that tells you it's a place you can hang around as much as you want. The type of recordings they carry, of course, is a big reason for me to stick around for a long time every time I walked in."
"If you want to look for independent, non-main stream, and most of all, GOOD MUSIC, I dare say this is one of the best stores in New York City to explore. The day I saw the news about the closing of OM, I almost jumped from my chair. It is indeed sad and disappointing that it has to come to this—another cold hard proof that the physical recording market is inevitably losing its battle with digital distribution. But, instead of mourning the end of an era, I'd like to celebrate Other Music and the beautiful people own, run and work in the store, who never failed to give me a straight answer to whatever inquiries I made—people who understand and love music."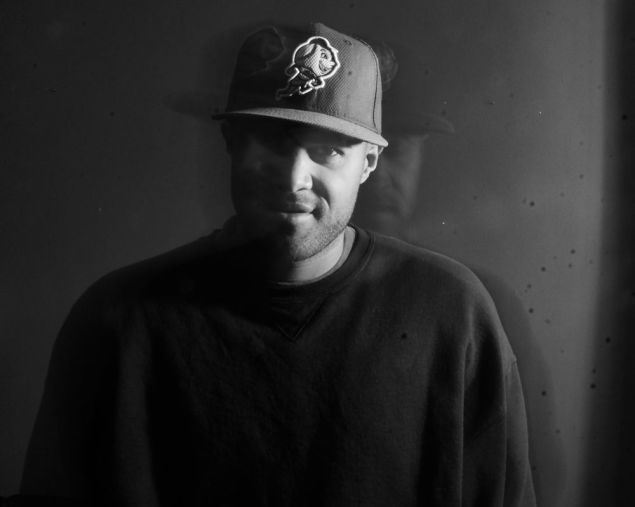 "Seems like in the last 10 years every single record store in nyc has closed. And it's something people discuss and I swear at least 100 times I've had somebody say to me 'at least there's still Other Music.' It's like the consensus bastion for hope. It's a sad day."
"This makes me really sad on so many levels—sometimes it's hard to explain how monumental and important certain 'curated' music and book stores meant to many of us our whole lives. They are family even if the owners are not personally known—one can recall years later the layout and vibe of a store and what aisle many of our purchased records were displayed—the stores were like real human teachers and friends. Other Music was a great one. Very small and only stocked what they thought were worthwhile records—often with index card descriptions of them on display."
"Sometimes it's hard to explain how monumental and important certain 'curated' music and book stores meant to many of us our whole lives. They are family even if the owners are not personally known."—Hal Willner
"The employees knew what was there and advised. As a music producer there were countless artists whose work I discovered at Other Music  and later contacted and worked with—most notably OM is where Lou Reed and I first encountered Anohni [Antony & the Johnsons at the time]'s records and music, which led to so many beautiful collaborations—I use and love downloading music and ordering online but there is nothing like browsing in a real book and record store and losing them like we are is tragic. Actually, last week, I was wondering why there were no banks or drug stores on that block. Ugh."
"Other music has been the perfect urban hipster store—where the intersection between alternative rock, black free jazz, electronica, punk, and white noise avant-garde has played out on their floor like a symphony of parts that are meant to flow together in a natural way. It's something about the vibe of the store that allows this to happen."
"First of all, the staff is really passionate about all types of music—and they are always on the look out for the less obvious in any genre—but there is an overriding intelligence that informs all their choices about what they decide to highlight. And there is just something damn cool about this store. I don't know, it might be all the used back issues of the wire magazine on the shelf that help give the store its ambience—or the obscure musical journals on the magazine shelf—but this store is cool in a way that was never just trendy, it doesn't 'try too hard'—it's cool because of the passion the store engenders in trying to find where all these musical thought forms and sociologies intersect."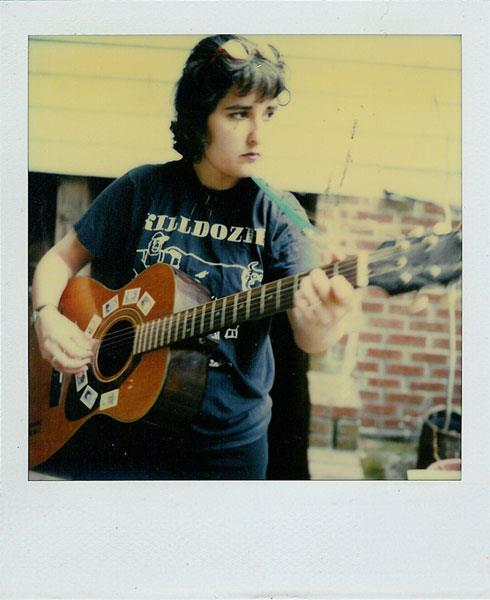 "I remember when Other Music opened, it was known as the coolest music store in town. So being my usual uncomfortable self, I was reluctant to go there. But when I finally did, I was not only blown away by the selection, the guy behind the counter was friendly and chatty. I'm sorry another piece of N.Y. cultural history is going away!"
"The influence of Other Music went far beyond New York City. I never lived in N.Y. (just visited the store on tour), but the thoughtful reviews on their web store and email newsletter were crucial to me for keeping up with new releases and re-issues, especially for ambient/electronic music and psych records. Especially valuable for people like me who feel lost in a huge place like Amoeba or intimidated walking into a teeny tiny boutique record shop, Other Music was just that perfect size to be well-curated but not overwhelming, and thus a little more user-friendly."
"Though ultimately, the generous folks at shops like Other Music and Aquarius in SF were/are doing a lot of unpaid labor, as people seek out their recommendations online only to stream them/rip them off from somewhere. Still I think you get something out of the words of a record store employee that you can't get from what gets published from sites who are trying to sell clicks, not records."