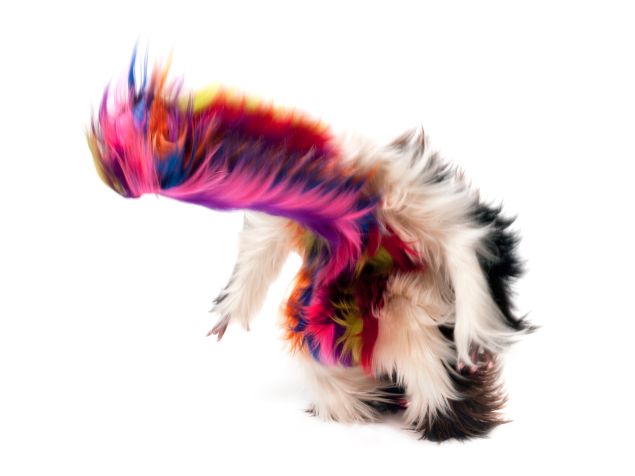 Art21, the lauded PBS art program that has been giving small-screen close ups to art stars for eight seasons, is dropping new episodes this fall and—for the first time—they're showing up with some big Hollywood muscle: Golden Globe and Emmy Award-winning actress Claire Danes.
Ms. Danes, who grew up the daughter of two artists in Soho, will introduce each episode of the new season, according to a press release from the production.
"Growing up in a family where art was a part of everyday life, my parents taught me to question the world around me," said Ms. Danes in the statement. "Artists today influence how we see the world, how we express ourselves, and how art can transform society."
But that's not the only change coming to Art21 under its new executive director, Tina Kukielski. Instead of having the episodes follow "artistic themes" as they've always done, each show in the new season will be organized around a different city, focusing on four artists in a given city per episode. The cities for season eight are Chicago, Mexico City, Los Angeles and Vancouver. Phew! A much-needed break from Brooklyn.
On top of that, Art21 has hand-picked three top documentary directors to helm the show this season: three-time Academy Award nominee Deborah Dickson, MacArthur Foundation Fellow and Peabody Award-winner Stanley Nelson and Emmy Award-winner Pamela Mason Wagner.
Sounds exciting… But wait! There's more.
In conjunction with season eight of the show, the DePaul Art Museum in Chicago, Ill., will mount an exhibition titled "On Space and Place: Contemporary Art from Chicago, Los Angeles, Mexico City and Vancouver" (running from September 15 to December 18) that will feature works by all 16 artists appearing in season eight.
Episode one, "Chicago," airs Friday, September 16, and features sculptors Nick Cave and Theaster Gates, photographer and video artist Barbara Kasten and cartoonist/comics genius Chris Ware.