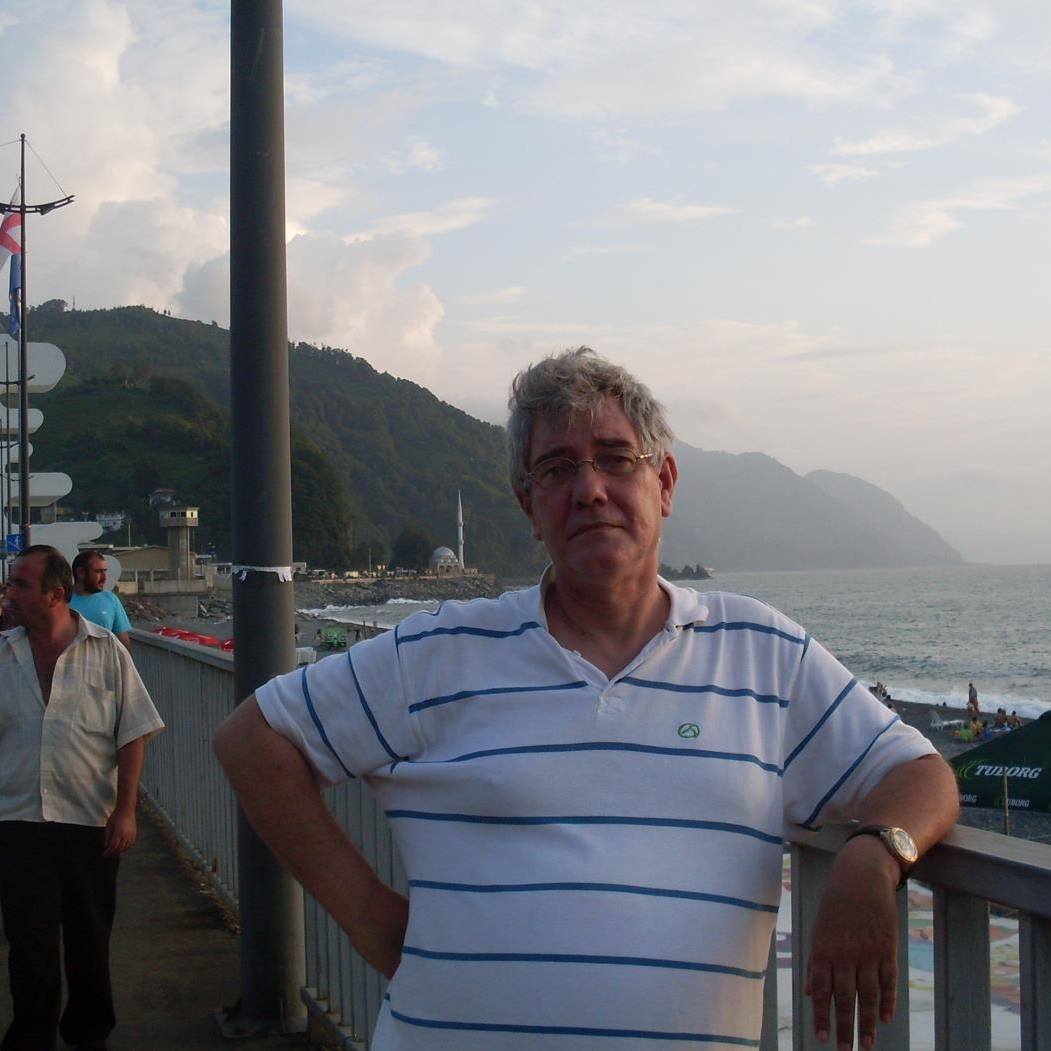 Last weekend, in the latest development in the secret espionage struggle between Vladimir Putin's Kremlin and the West, a major Russian spy was arrested in Italy. On Saturday, Frederico Carvalhão Gil, a senior intelligence official from Portugal, was picked up by Italian police along with his Russian intelligence handler, whom he was meeting clandestinely in Rome.
Although Portugal is hardly a big player in the global spy game, it has been a member of the Atlantic Alliance since its founding in 1949, and Lisbon's intelligence services are full members of the West's secret spy network. Finding a mole like Mr. Carvalhão in any NATO security service is a serious matter for the whole alliance.
A career intelligence officer, the 57-year-old Mr. Carvalhão, who went into the espionage business in the late 1980s, had risen to the senior ranks of Portugal's domestic spy agency, the Security Intelligence Service—SIS for short. He is a division chief in that service, according to Portuguese press reports, what SIS terms an area director. Mr. Carvalhão's previous assignments have included operational work in counterintelligence and counterterrorism. A philosophy graduate, the suspected traitor is described as highly intelligent—an intellectual. It's evident Mr. Carvalhão had access to a wide array of NATO secrets thanks to his official position.
Portuguese intelligence suspected it had a mole for some time, and a secret hunt for the turncoat commenced in 2014. With help from spy partners, including the CIA, Lisbon developed a list of suspects. Mr. Carvalhão was high on that list, not least because of his open affection for all things Eastern European, which he made plain on his Facebook page.
He also likes Eastern European women. "Zipper problems" as they are known in the spy trade have been the downfall of many turncoats, and reports of a Georgian woman Mr. Carvalhão was romantically involved with offer hints of a possible honey-trap. That deserves investigation, since such operations are textbook for the Russian intelligence services. One reason he wound up on NATO counterintelligence radar was multiple reports of indiscreet liaisons with women from the former Soviet Union.
The SVR is every bit as audacious at stealing our secrets as the KGB ever was.
Greed seems to have also played a role. Mr. Carvalhão was allegedly charging the Kremlin's Foreign Intelligence Service, the SVR, 10,000 Euros ($11,100) for each classified document he was selling them—a princely sum by spy standards. We know that the SVR's main interest in the information it sought from its Portuguese mole were secrets about NATO and the European Union. If the Russians were willing to pay that much per purloined document, it's evident to any veteran counterintelligence hand that the classified information he was giving the SVR was important. The Kremlin won't pay that much for junk.
Mr. Carvalhão had been through a divorce, which may have been a motivation as well—both financially and psychologically. Reeling from a divorce that left him financially strapped, the notorious CIA turncoat Aldrich Ames reached out to the KGB, the SVR's predecessor, in 1985, offering them top secret information in exchange for $50,000. Thus began Mr. Ames' nine years of betrayal that lasted until his 1994 arrest—a huge success for the Kremlin that cost the lives of several Soviets who were spying for the CIA.
Once SIS realized Mr. Carvalhão may have gone rogue, he was moved to a less sensitive position at work, where he had access to fewer secrets and was placed under surveillance. By last autumn, he was being watched and his phones were tapped as his employer looked for evidence of his betrayal. They soon discovered that Mr. Carvalhão made regular trips across Europe, which SIS assessed were actually clandestine meetings with the SVR to pass secrets to the Russians outside Portugal. That was less risky than meeting Russians on his home turf, as the career spy knew from his own service with Portuguese counterintelligence.
This culminated in the top secret operation in Rome last weekend which led to Mr. Carvalhão's arrest. In coordination with Italian partners, SIS watched his movements as he took a flight to Rome last Friday, in preparation for the next day's planned meeting with the Russians. That clandestine rendezvous was spoiled for Mr. Carvalhão when Italian police appeared at the Roman café, downtown on the Tiber, to bring him into custody on espionage charges proffered by Lisbon. He did not resist arrest.
Neither did the Russian he was meeting. In an interesting twist, his SVR handler was not in Rome under official cover, posing as a diplomat or trade representative—the default setting in espionage circles. Rather, his SVR handler was what the Russian term an Illegal, meaning he was operating without any official protection. He therefore was subject to arrest, whereas a Russian spy pretending to work at their embassy could claim diplomatic immunity to avoid police detention.
The identity of the SVR officer in custody has not been released by Italian authorities, but Illegals are an elite cadre in Russian intelligence circles, much less frequently encountered than their counterparts posing as diplomats. They are also much tougher to detect, since they aren't working at any embassy or consulate, and last year's FBI arrest of an SVR Illegal in New York City—where he was spying on Wall Street—was a coup for American counterintelligence.
Rome and Lisbon may have unraveled an important spy ring here. Illegals are used to handle high-value agents, for instance moles inside Western spy services like Mr. Carvalhão for whom meetings with SVR officers under official cover—who are often known to the local security service, which watches their movements closely—would pose a serious risk of exposure.
Just what this Portuguese mole gave the Russians is not yet known. Assessing that, and therefore the damage he caused to Western security, is the major task facing investigators in Lisbon and other NATO capitals right now. The Atlantic Alliances have been penetrated by the SVR many times—the most recent big case was Herman Simm, a senior Estonian security official who was arrested in 2008 after spying for the Kremlin for years, during which he had access to countless NATO secrets.
The disastrous case of Edward Snowden, the National Security agency IT contractor who defected to Moscow nearly three years ago, was an unprecedented blow to American intelligence and the entire Western spy partnership. In response, NATO has belatedly begun to get serious about the threat posed by Russian espionage. There was a major increase in Kremlin spying against the West beginning a decade ago, reaching and in some cases even surpassing Cold War levels of intensity. Last year, NATO forced the Russians to cut back their official delegation to alliance headquarters in Brussels, since so many of them were actually spies, brazenly stealing NATO secrets.
The SVR is every bit as audacious at stealing our secrets as the KGB ever was. The SpyWar between East and West never ended, and under Vladimir Putin—that onetime KGB officer who values espionage highly—it forms a core component of Kremlin foreign and security policy. The case of Frederico Carvalhão demonstrates that Moscow is still stealing our secrets at every opportunity. The West ignores counterintelligence, particularly against an increasingly aggressive Russia, at its peril.
John Schindler is a security expert and former National Security Agency analyst and counterintelligence officer. A specialist in espionage and terrorism, he's also been a Navy officer and a War College professor. He's published four books and is on Twitter at @20committee.